Are you a fan of slasher films? If so, you might want to consider whether you're ready for "Winnie-the-Pooh: Blood and Honey." In this version of the beloved children's tale, Winnie and Piglet are on a murderous rampage, dismembering victim after victim. But despite its initial buzz, the film is facing some serious backlash.
At first, it seemed like director Rhys Frake-Waterfield had a hit on his hands. The announcement of a terrifying twist on AA Milne's classic stories had fans excited, and early promotional materials suggested a campy, slasher-style production.
The buzz was so positive, in fact, that Frake-Waterfield announced plans to create an entire universe of murderous fairy tale characters. But it looks like those plans might be on hold.
Unfortunately, "Winnie-the-Pooh: Blood and Honey" isn't living up to the hype. On Rotten Tomatoes, only 9% of critics recommend the film (out of 22 reviews), while the average among viewers is 59%. Over on Metacritic, critics give it a dismal 17 out of 100, while genre fans rate it only 3.6 out of 10.
Reviewers have been merciless in their criticism of the film. Ross Bonaime at Collider gave it a 0/10, calling it "a full-fledged nightmare and a combination of bad choices and terrible execution."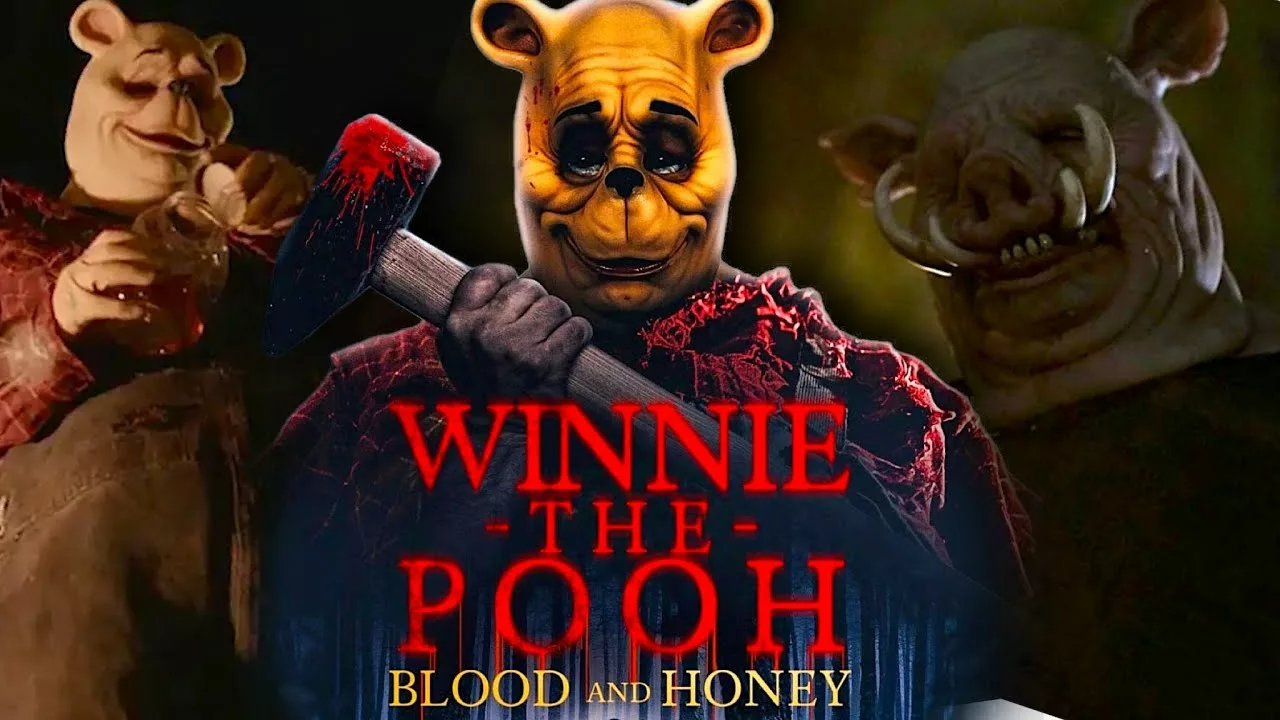 Dennis Harvey at Variety was only slightly more generous, awarding the film a 1/10 and noting that it "isn't brilliant enough to really satirize its inspirational source."
And Witney Seibold at Slashfilm, also giving the film a 1/10, warns that it won't just disappoint fans of the cuddly bear, but will leave horror enthusiasts feeling disgusted.
Tasha Robinson at Polygon, with a score of 12/100, sums it up well: "during the screening we will only wonder when the next hero will die and 'what his insides will look like'." So if you're thinking about checking out this gory version of Winnie the Pooh, you might want to think twice.
First ratings of "Winnie-the-Pooh: Blood and Honey"
58 – IndieWire,
50 – The A.V. Club,
38 – RogerEbert.com,
30 – TheWrap,
25 – New York Post,
20 – The Daily Beast,
12 – Polygon,
10 – Slashfilm,
10 – Variety,
0 – Collider.
Discover the Horror Behind Playtime: Delve into the eerie transformation of innocent childhood games in our detailed analysis. Check out the "All Fun and Games Horror Review" for a cinematic experience like no other.