In the bustling world of gaming, with blockbuster titles and high-profile releases vying for the spotlight, it's all too easy for some incredible gems to slip under the radar. These unsung masterpieces, often overshadowed by their more renowned counterparts, deserve their moment in the sun. So, buckle up and prepare for a thrilling ride as we embark on a quest to uncover 2022's hidden treasures.
Presenting "Overlooked Masterpieces: 15 Must-Play Games from 2022 You Might Have Missed" – a handpicked selection of captivating experiences that will challenge your gaming sensibilities and leave you wondering how these extraordinary titles managed to elude the limelight. Dive in, and let's give these unsung heroes the recognition they truly deserve!
15- Evil West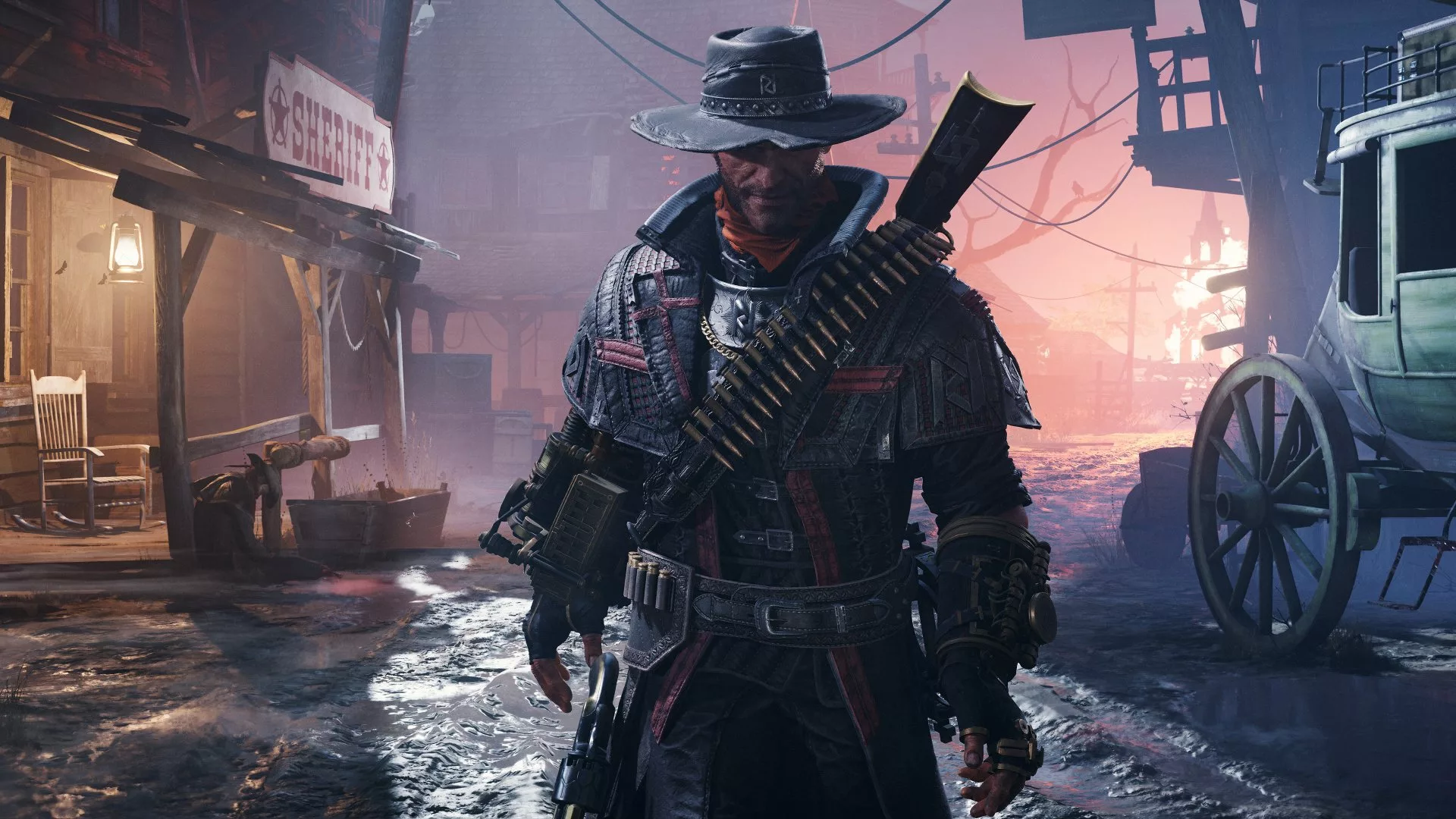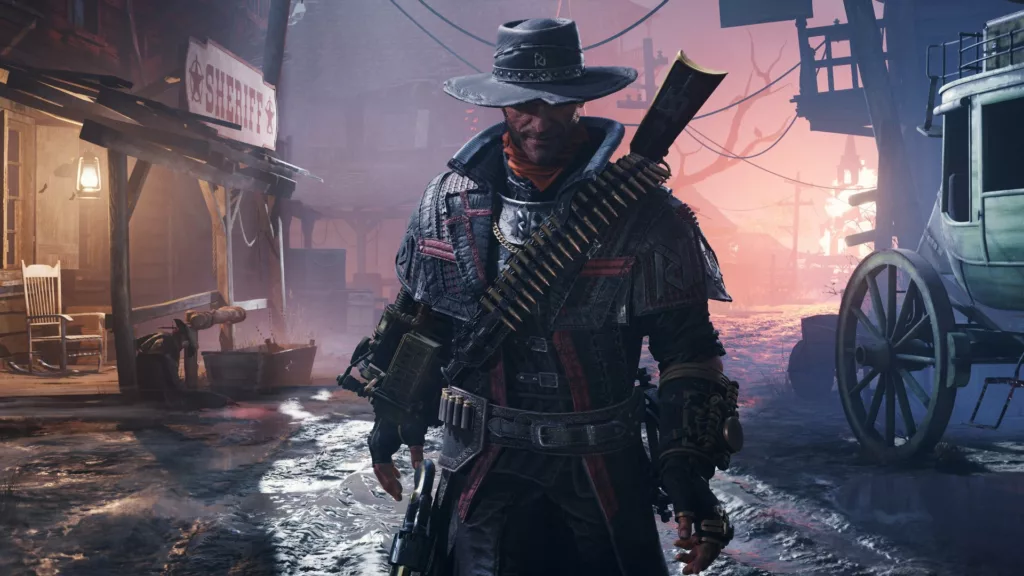 Get ready for some adrenaline-pumping action and hordes of demons in Evil West, the latest masterpiece from the brilliant minds behind Shadow Warrior. Flying Wild Hog has dreamt up a thrilling concept—a bounty hunter taking on monstrous fiends in the Wild West—and they've executed it with style!
Evil West is an unapologetically high-octane action game that pulls no punches when it comes to delivering non-stop excitement, never bothering to slow down for plot or character development. As Jesse Rentier, the fearless bounty hunter, it's your mission to uncover a sinister vampire conspiracy while unleashing a whirlwind of fury.
With visuals reminiscent of the PS3 and Xbox 360 era, this nostalgic nod is more of a compliment than a criticism. If you're craving intense action, jaw-dropping combos, and a generous helping of gore, Evil West is an absolute must-play for 2023!
14- Evil Dead: The Game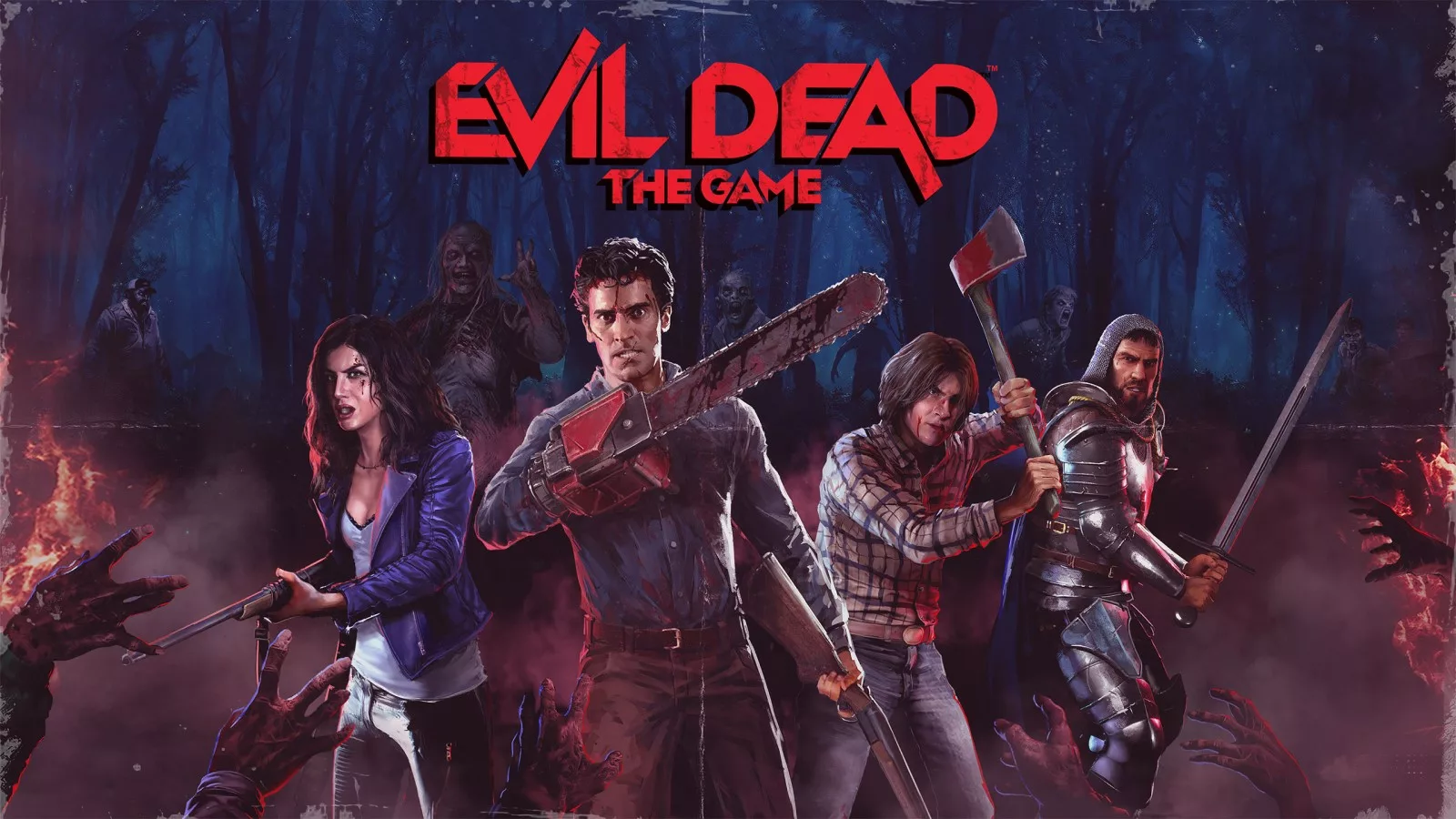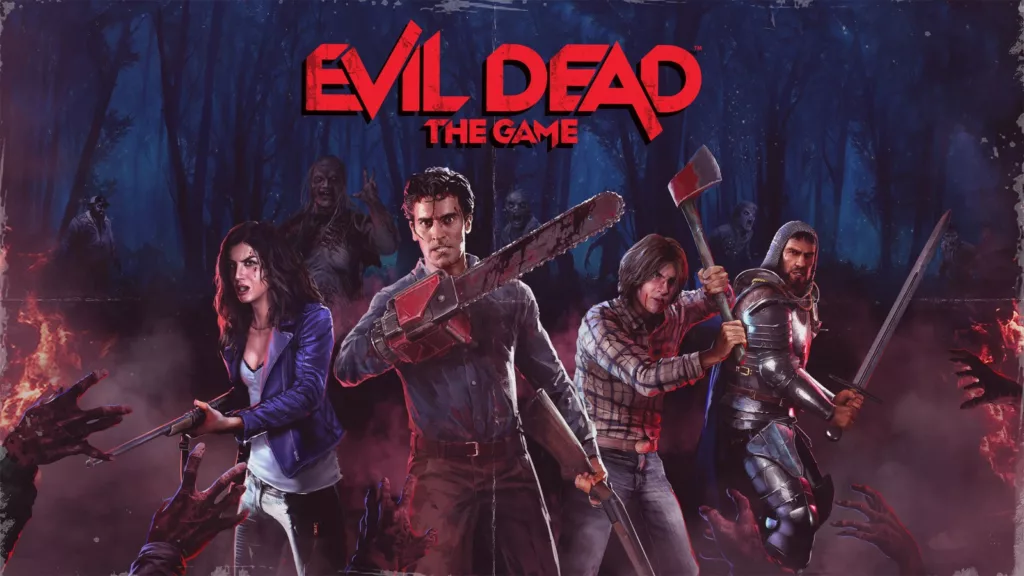 Evil Dead: The Game had all the ingredients to be a disaster. No previous game based on this franchise had been successful, and asymmetrical multiplayer titles inspired by movies can be unpredictable (take Predator: Hunting Grounds, for example). Add in some delays and a low-key release, and Saber Interactive's creation seemed destined for disappointment.
But don't judge a game by its initial impressions (although you might want to judge the Necronomicon by its sinister appearance). Evil Dead: The Game has emerged as one of the most delightful surprises of the year. The gameplay revolves around four survivors battling against another player (or A.I.) commanding a demonic horde. This isn't your typical asymmetrical multiplayer experience, where heroes are meant to flee from an invincible monster.
Equipped with chainsaws, sledgehammers, and the iconic boomsticks, Evil Dead: The Game emphasizes offense, challenging players to match their firepower against demonic forces while completing the level's objectives without being utterly overpowered.
This solid gameplay foundation is enriched by the authentic Evil Dead lore, featuring spot-on character designs, weapons, locations, adversaries, and objectives. The result is one of the finest movie-to-game adaptations ever crafted.
13- Infernax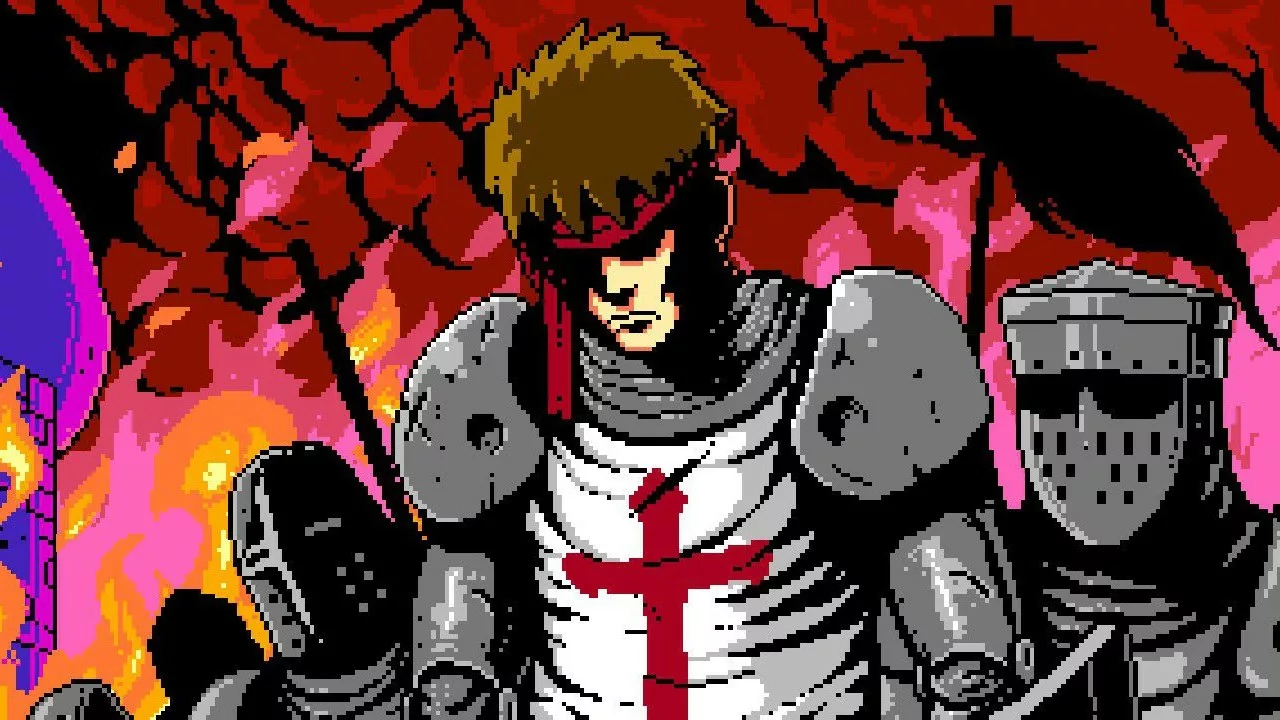 Get ready, metroidvania fans! 2022 has brought us a treasure trove of titles, from exceptional new releases to polished ports like Aeterna Noctis for Nintendo Switch. But there's one game from early in the year that we believe deserves a little more time in the spotlight, and it's bound to blow you away.
Introducing Infernax, a captivating game that harkens back to the golden age of NES while adding fresh, modern twists. Experience a unique blend of choice-based gameplay (deciding the fate of characters), a delightful sense of humor, and—perhaps most intriguingly—some seriously fascinating gore.
Infernax also boasts RPG elements, including leveling up, unlocking new powers, uncovering secrets, and making clever nods to classic games like Castlevania. This hidden gem is just waiting to be discovered, and we're confident that once you dive into this thrilling world, you'll be absolutely hooked. Don't miss out on Infernax—give it a shot and prepare to be amazed!
12- Scorn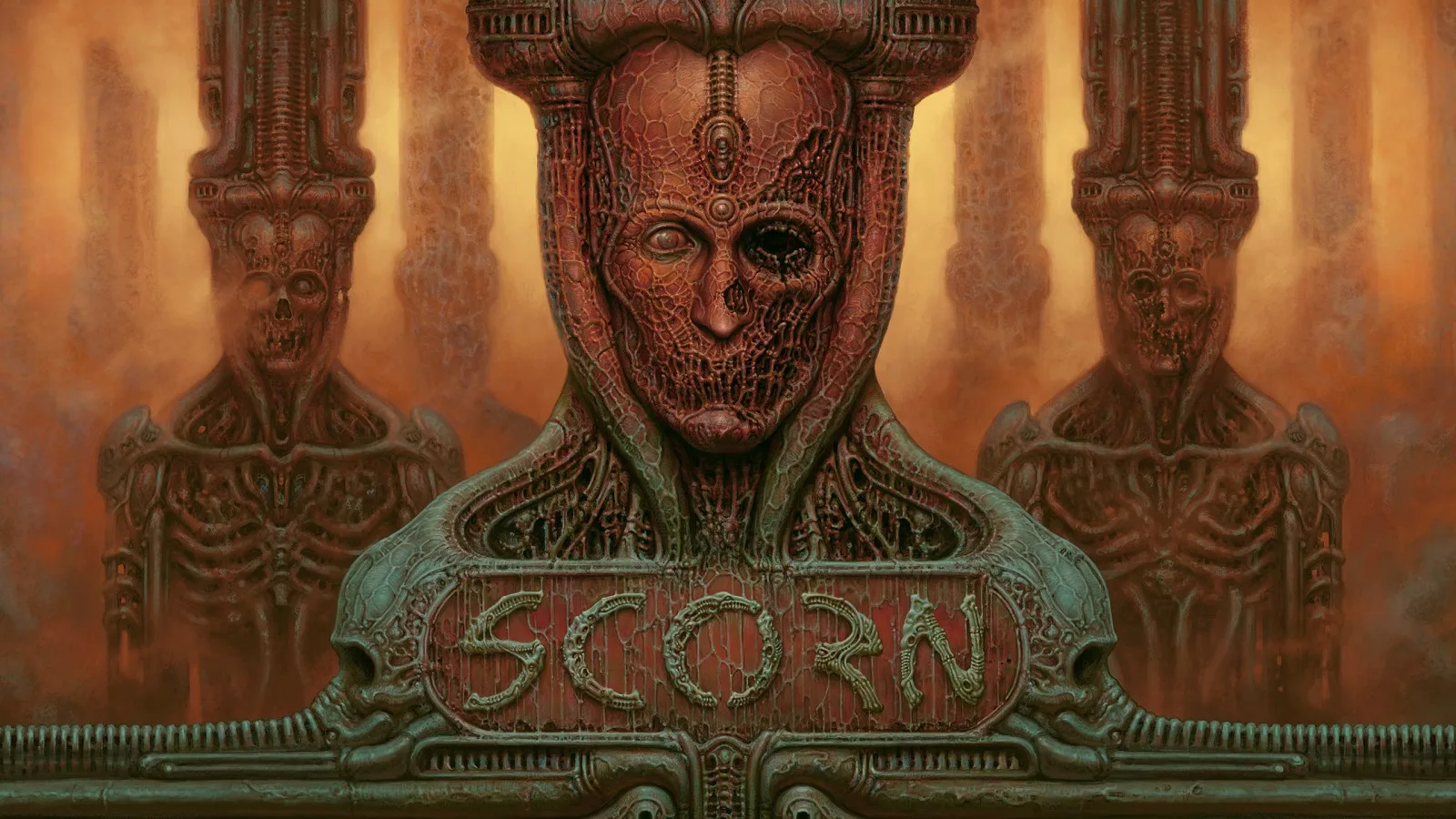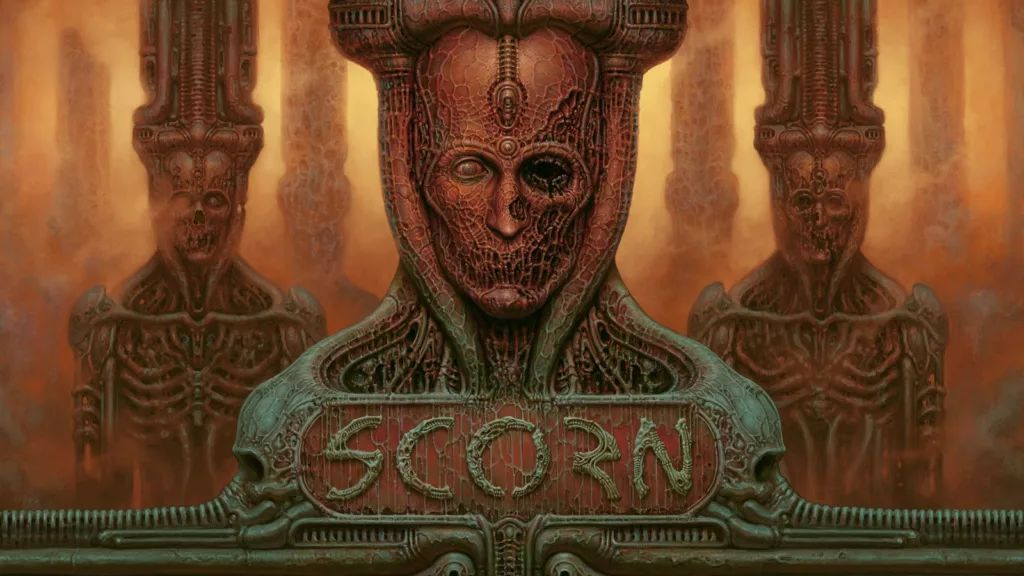 Imagine a game that defies easy description: Scorn may look like a first-person shooter, but it boldly transcends categorization. Ebb Software's masterpiece embraces its grotesque nature, drawing inspiration from the Alien franchise and HR Giger's haunting art, while immersing players in a sinister, twisted sci-fi world.
Scorn isn't for everyone, as it immediately plunges you into a realm of complex puzzles, unfamiliar mechanics, and an almost otherworldly atmosphere. Yet, it's these very qualities that make it one of the standout titles of 2022 on Xbox and Windows.
The cherry on top? Scorn is available on Game Pass at no extra cost, so there's no reason not to give it a whirl. This game earns its place on our list for its daring originality, unwavering boldness, and unforgettable personality in an era craving something fresh and exciting.
11- Neon White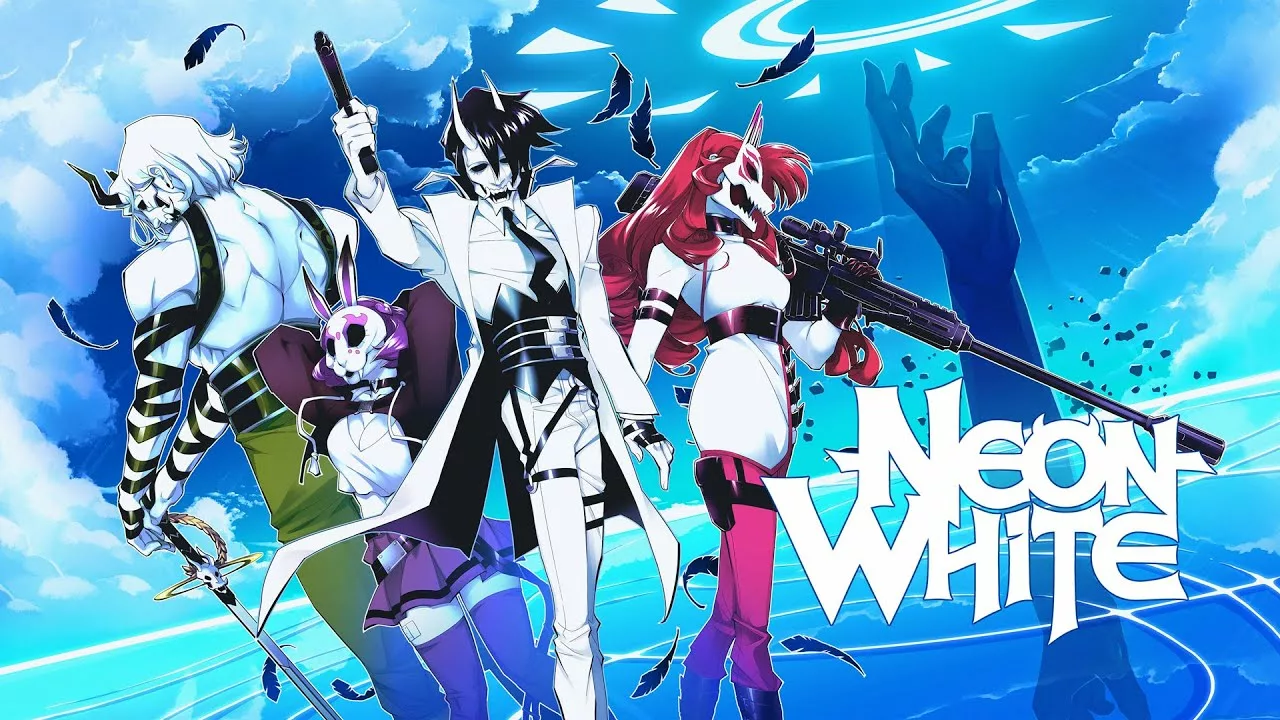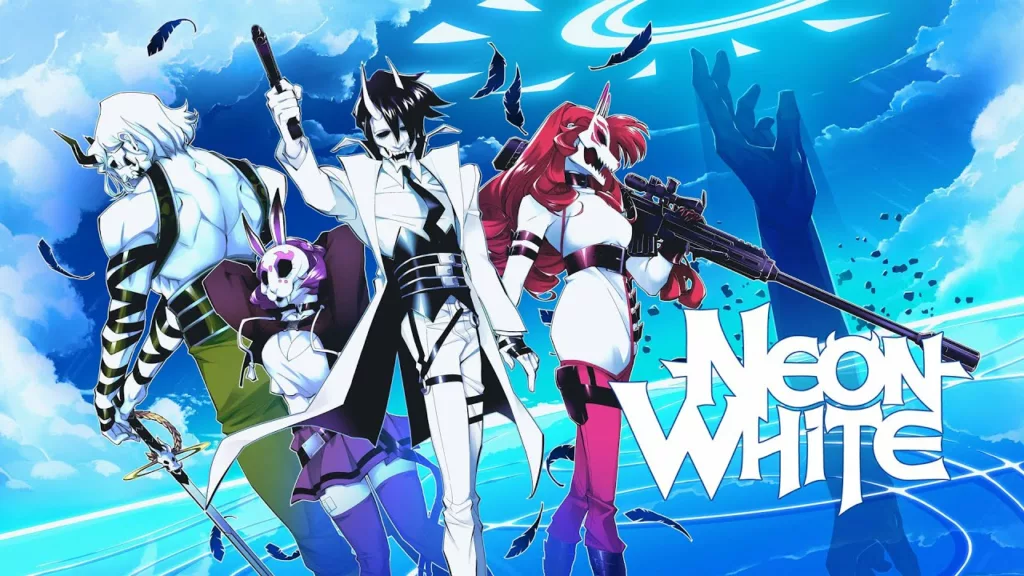 Prepare for one of the most delightful surprises of 2022! Neon White, developed by Angel Matrix, stands shoulder-to-shoulder with Tunic, Vampire Survivors, and Stray as one of the year's best games. Released on PS5 and PS4 on December 13th, this title is turning heads left and right.
Step into the shoes of White, a demon-slaying protagonist on a mission to purge the heavens of nefarious beings. Along the way, White encounters other assassins, stirring memories of past connections…
Neon White blends first-person shooter gameplay with elements reminiscent of Mirror's Edge, resulting in a truly unique gaming experience. Trust us, you haven't come across a FPS quite like this in ages. Don't hesitate—give Neon White a shot and prepare to be captivated!
10- Marvel's Midnight Suns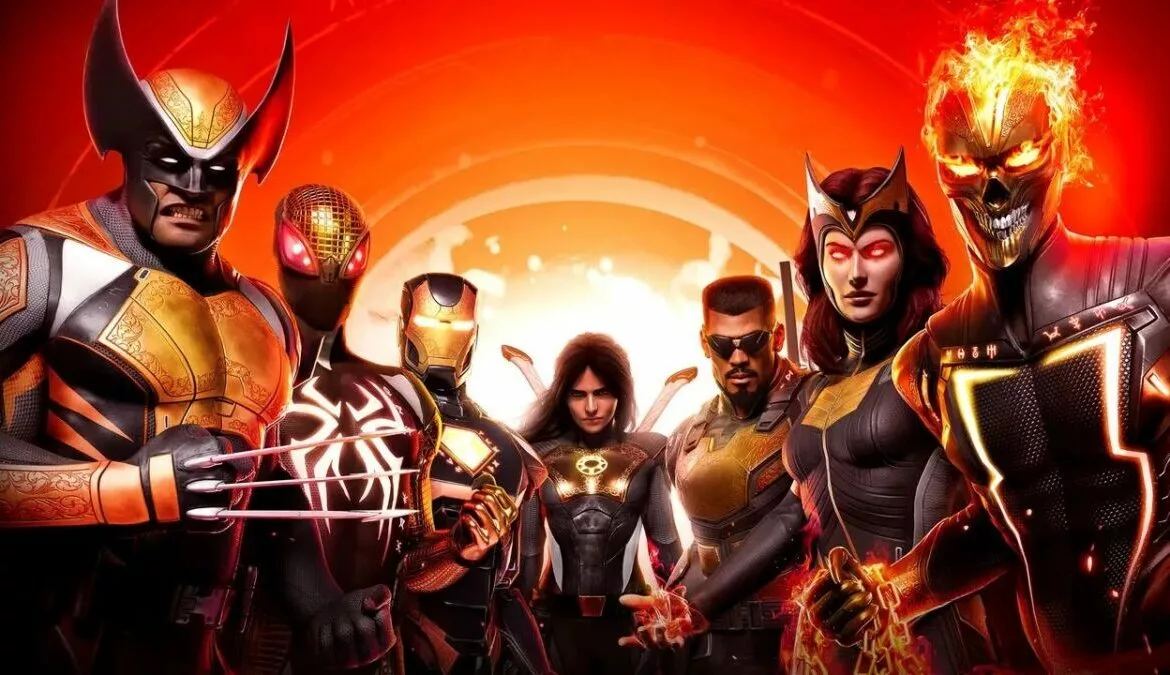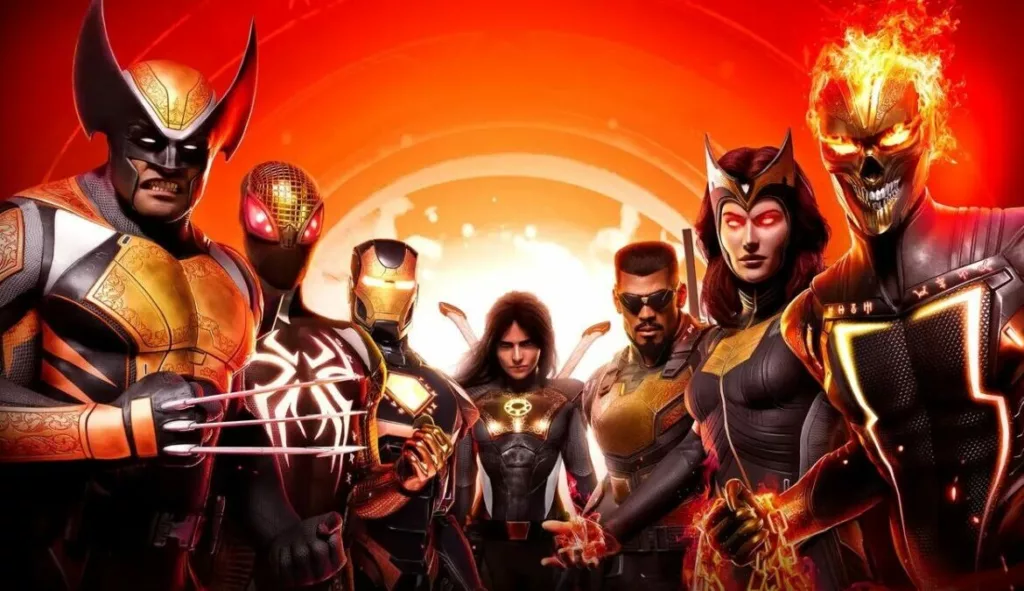 Can you believe it? A Marvel game with an XCOM twist! We have to admit, when we first heard about it, we had our doubts. But boy, were we ever wrong! Firaxis has truly outdone themselves, seamlessly blending strategic gameplay with the Marvel universe and drawing inspiration from the comics.
Introducing Marvel's Midnight Suns, an exhilarating action-strategy game that cleverly utilizes a card system and brings to life one of the most legendary stories in Marvel comics. Assemble a powerhouse team of heroes, including Iron Man, Ghost Rider, Spider-Man, Wolverine, and more, as they join forces to thwart HYDRA's sinister scheme.
Now, it's true that Marvel's Midnight Suns isn't flawless, with some mechanics being a tad repetitive. But let's be real: it's hands down one of the finest comic-to-video game adaptations ever. Maybe it's because it launched towards the end of the year, but it seems like this gem hasn't gotten the buzz it deserves. Trust us, this game is well worth your time! So give Marvel's Midnight Suns a shot—you won't regret it!
9- OlliOlli World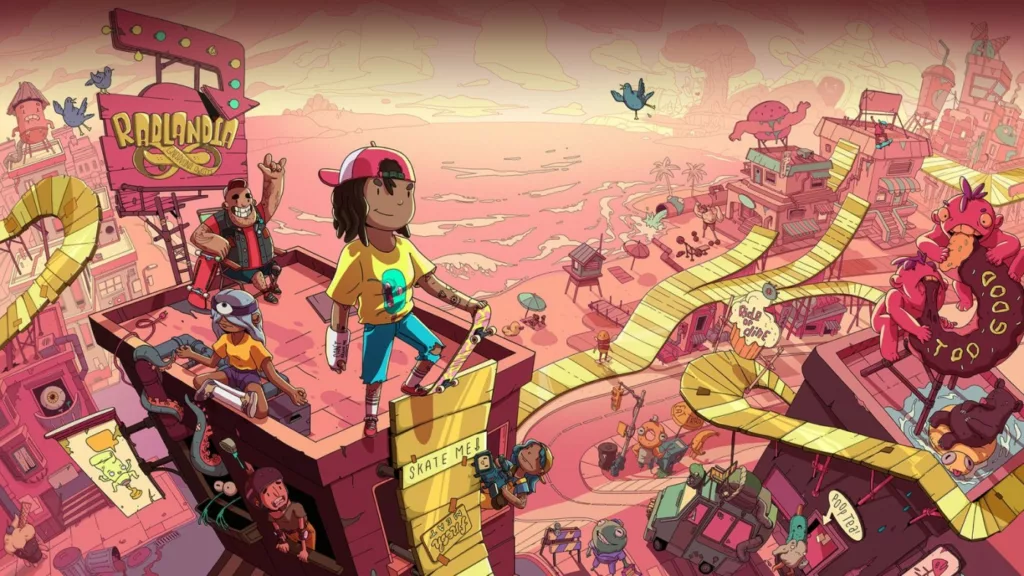 Get ready for a thrilling ride—Roll7 has done it again! Building on the success of the first two OlliOlli games in the indie scene, the third installment takes things to a whole new level. Expect a more refined and mature experience, with intricate levels and countless variations to keep you hooked for hours on end.
Welcome to the vibrant world of Radlandia in OlliOlli World, where you'll enjoy unparalleled freedom of action within the franchise. Flaunt your skateboarding prowess, uncover hidden gems, tackle diverse challenges, and embark on a quest to achieve the legendary Gnarvana.
Are you destined to join the pantheon of skateboarding gods? There's only one way to find out—hop on your skateboard and dive into OlliOlli World! We always knew this game would be great, but we never expected it to be one of the absolute best of 2022. Trek To Yomi
8- Cult of the Lamb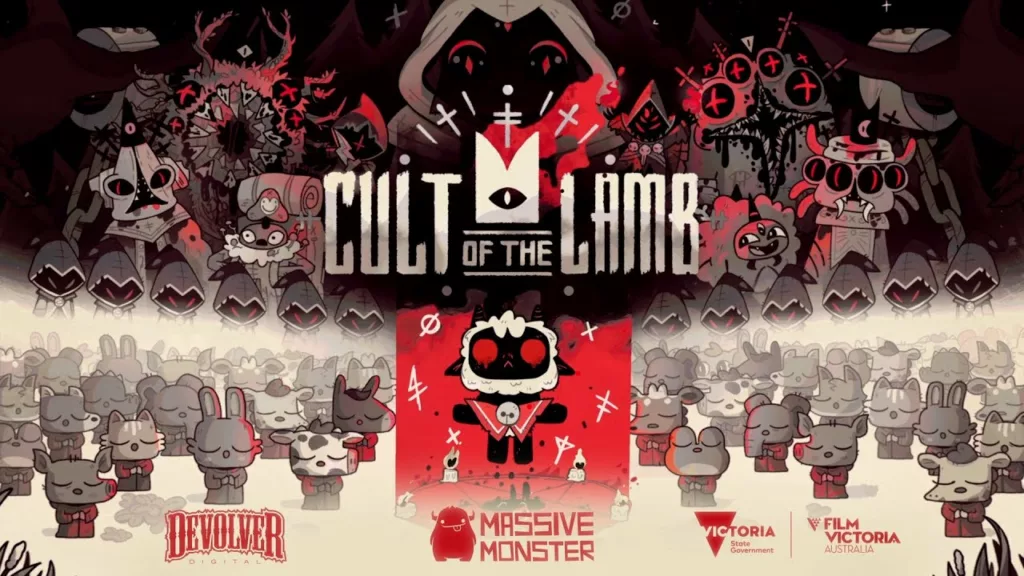 Get ready for a wild ride in one of the most captivating indies we've experienced in a long time—Cult of the Lamb! Developed by Massive Monster and Devolver Digital, this game follows the intriguing tale of a lamb rebelling against carnivorous consumption and establishing its own devoted following. Intrigued? You should be!
Cult of the Lamb masterfully blends various genres into a cohesive and delightful gaming experience. It flaunts roguelike elements as you explore dungeons and engage in combat, while also allowing you to manage your very own sect—yes, even down to cleaning up droppings when needed!
With its charming visuals, dark humor, and truly one-of-a-kind premise, Cult of the Lamb stands out as one of the most exceptional and memorable games of 2022. So, are you ready to be swayed by the allure of the "lamb"?
7- Immortality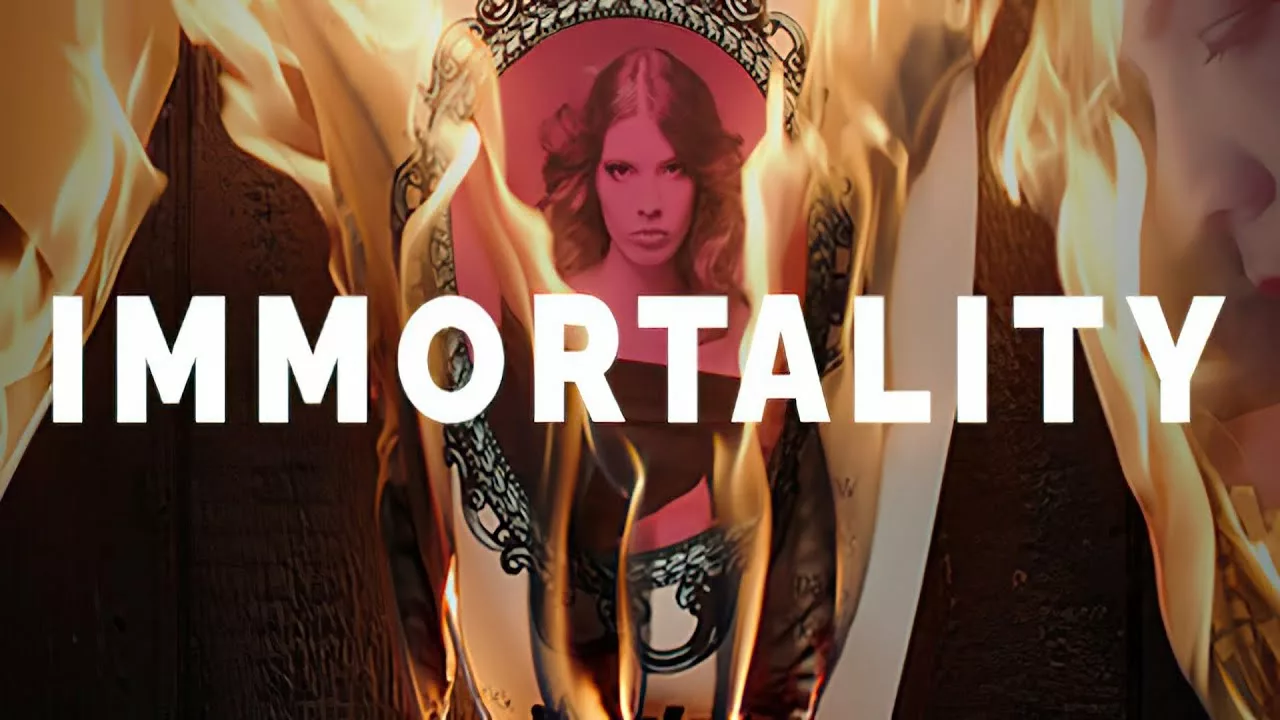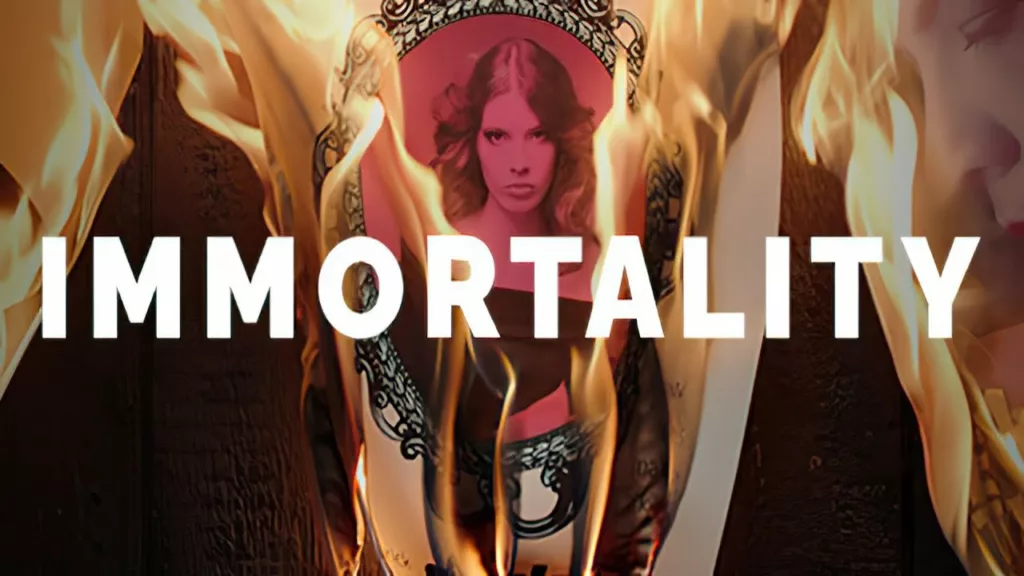 Eternal life may not be everyone's cup of tea, and that's just the tip of the iceberg when it comes to the unique experience that Immortality offers. This game immerses you in the intriguing mystery of a vanished actress and her unreleased films by having you sift through hours of live-action footage. Traditional gameplay is virtually nonexistent, and you may find yourself finishing the game without grasping its core. Some might not even view it as a game, and others may be left frustrated.
However, the essence of video games lies in their interactivity, and Immortality exemplifies this concept like few other titles this year. Your experience with this game is shaped entirely by your engagement with its mechanics and your interpretation of the evidence uncovered. No two players will have an identical experience (unless they follow a guide), making it a truly personalized journey.
At its core, Immortality unravels a one-of-a-kind mystery, drawing inspiration from various cult classic films but standing out in all the crucial ways. Delving into the enigma of actress Marissa Marcel's fate is a path filled with both grand and subtle revelations.
While some moments will etch themselves into the memories of all players, only those who fully embrace the game's mechanics and themes will understand the significance of each piece of the puzzle, as another brilliant piece of media once hinted – all the pieces truly do matter.
6- I Was a Teenage Exocolonist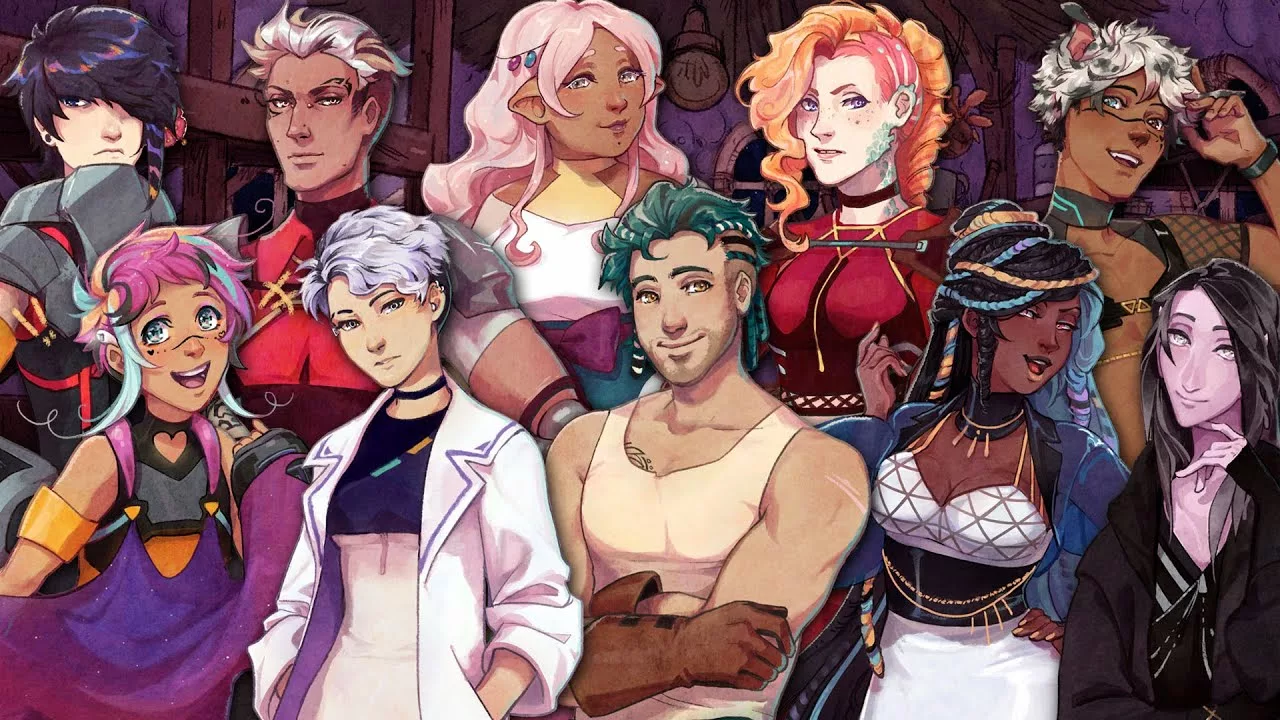 Embark on a heartwarming, interstellar journey in "I Was a Teenage Exocolonist," where you'll experience the trials and triumphs of growing up as one of the few human settlers on a distant planet.
Step into the shoes of the young exocolonist protagonist, navigating life from ages 10 to 20. Along the way, you'll discover exotic alien flora and fauna, forge meaningful bonds with your fellow human colonizers, and search for your purpose in this brave new world. This game is all about choices, camaraderie, love, and the quest for survival.
And for a twist, there's an optional card game mechanic you can either dive into wholeheartedly or bypass entirely—the choice is yours, shaping your unique adventure. Set off on this charming cosmic odyssey and explore the wonders of growing up light-years away from home!
5- Norco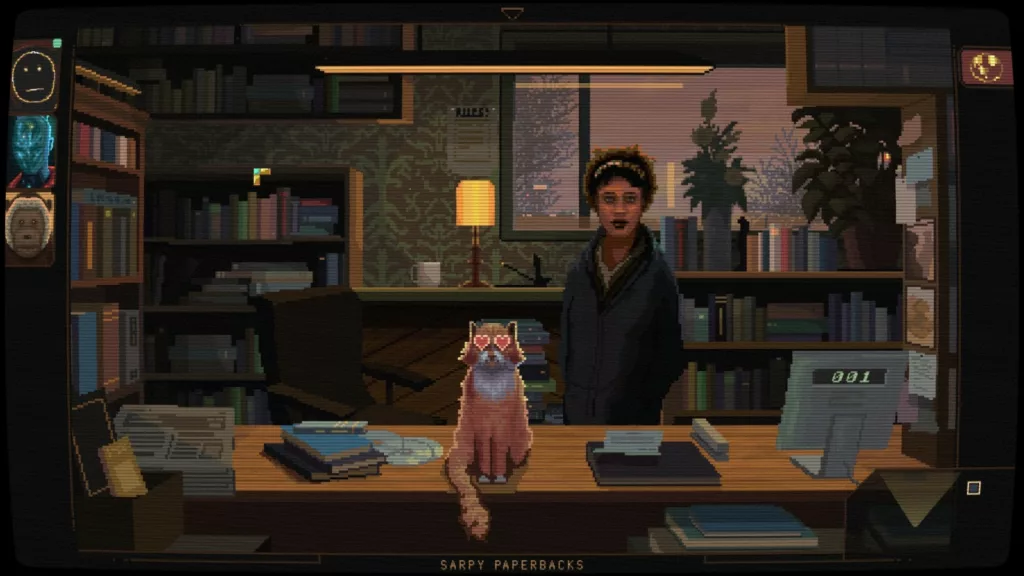 Venture into the world of thought-provoking narrative adventures with Norco, a game that has earned high praise as one of the best of the year by those who've had the chance to play it. Initially exclusive to PC, it expanded to consoles in mid-November, broadening its accessibility.
Norco is an immersive point-and-click adventure game, featuring breathtaking pixel art that transports you to the heart of Norco, Louisiana—a fictionalized rendition of a real town bearing the same name. It's quite uncommon for a game to be set in the deep south, and even more so for one to boldly address the complexities of capitalism, environmental concerns (like the real-life Norco's history of oil refinery explosions), and the myriad challenges of living in contemporary America.
While it may not be a high-octane blockbuster, Norco offers a genuine, profound experience that even the most lavish big-budget games might struggle to provide. So, delve into the captivating world of Norco and uncover something truly extraordinary.
4- Tactics Ogre: Reborn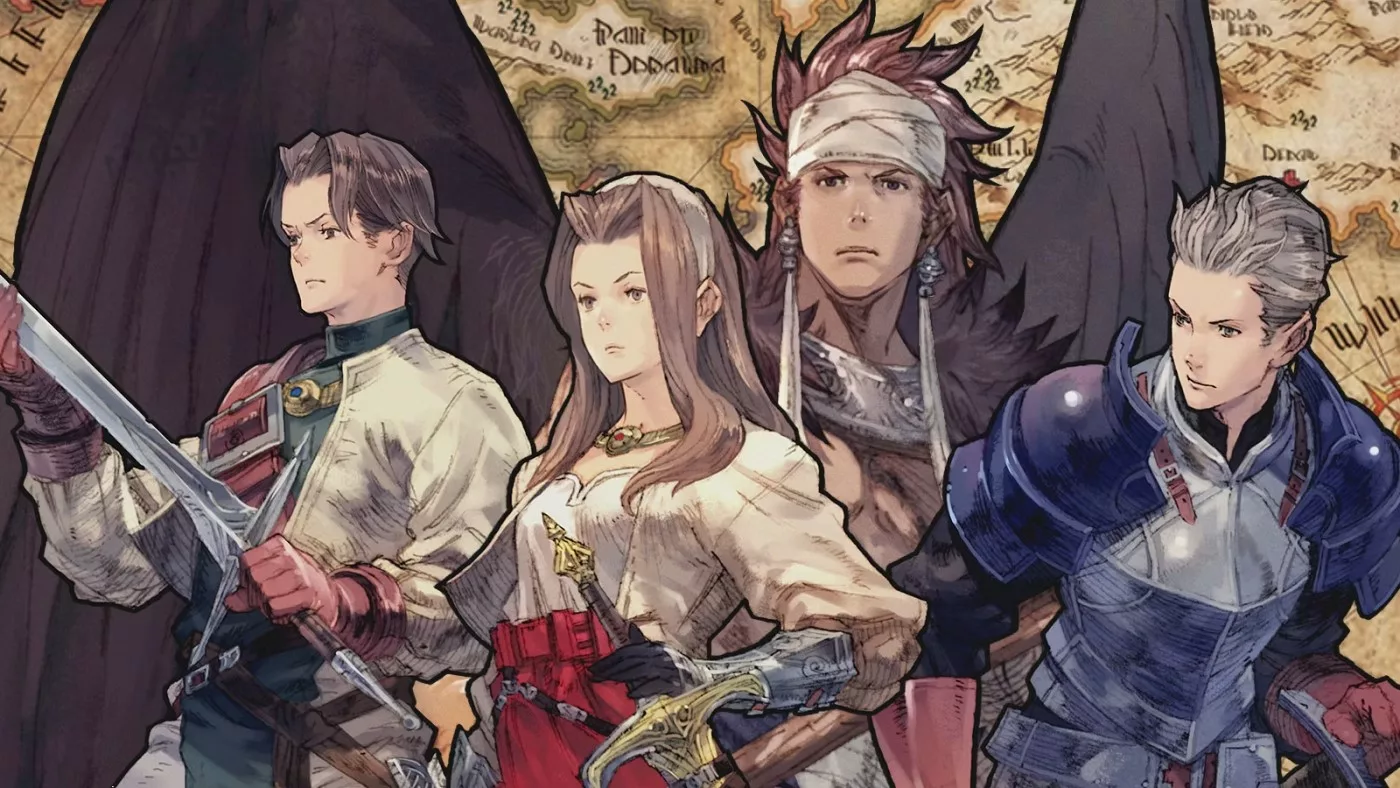 Hold on to your hats, SRPG (tactical role-playing game) enthusiasts! You might not be familiar with it, but the Tactics Ogre series was a 90s genre-defining sensation. In 2010, we were treated to a superb PSP remaster, and now, over a decade later, it's making a triumphant return to PlayStation, Nintendo Switch, and PC with a stunning HD remaster.
Tactics Ogre Reborn is a dream come true for RPG fans, masterfully reviving the timeless elements that made this franchise legendary. While it doesn't take many risks or push boundaries, Square Enix's craftsmanship ensures a seamless, modern update to the Super Famicom classic.
Whether you're a long-time fan or a newcomer to the series, Tactics Ogre Reborn has cemented its status as a 2022 genre standout, delivering a delightful surprise that we honestly didn't see coming. Don't miss out on this incredible gaming experience!
3- Trek To Yomi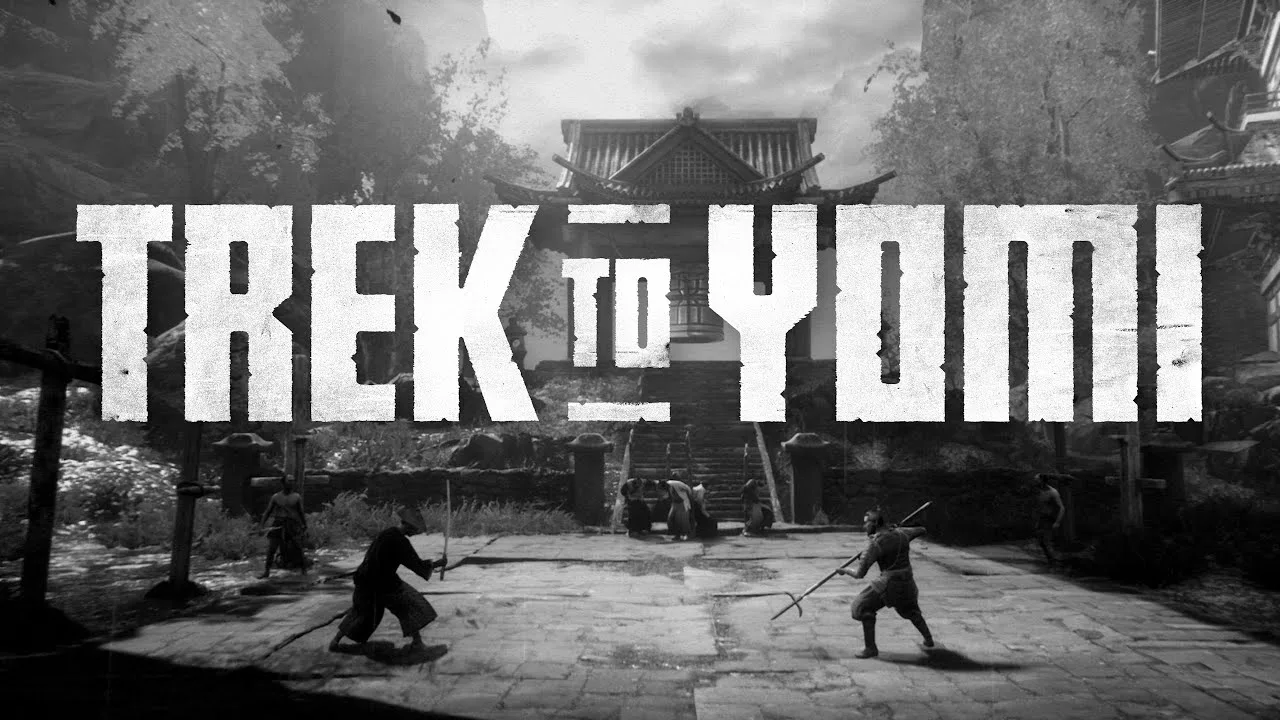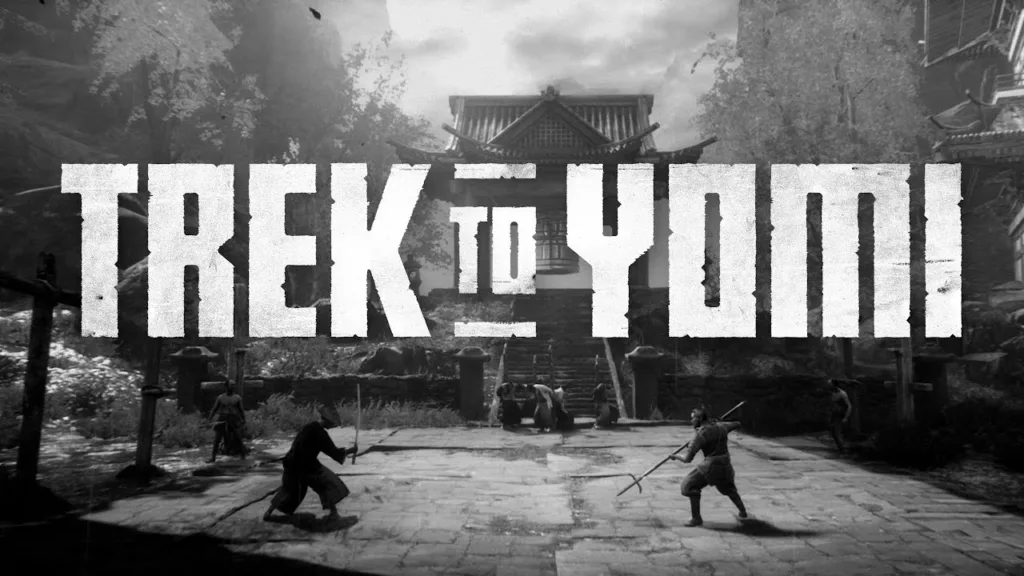 Fighting games have taken some fascinating turns this year, with cinematic and challenging titles like Sifu making waves and even landing a big-screen adaptation. But there's another captivating game that deserves some love, even if it hasn't generated as much buzz.
Picture this: Trek to Yomi is like stepping into an epic Akira Kurosawa film. You'll be immersed in the world of samurai and katanas in Feudal Japan, rendered in a striking black-and-white, widescreen format. With moments and shots that could easily be mistaken for a real movie, this game truly stands out.
While Trek to Yomi may not boast the most intricate combat system or the lengthiest gameplay in the genre, its unique and engaging concept offers a one-of-a-kind experience for any player enamored with Japanese culture and aesthetics. And hey, it performs quite well on Steam Deck too! Don't miss out on this remarkable title—Trek to Yomi is well worth your attention.
2- Metal: Hellsinger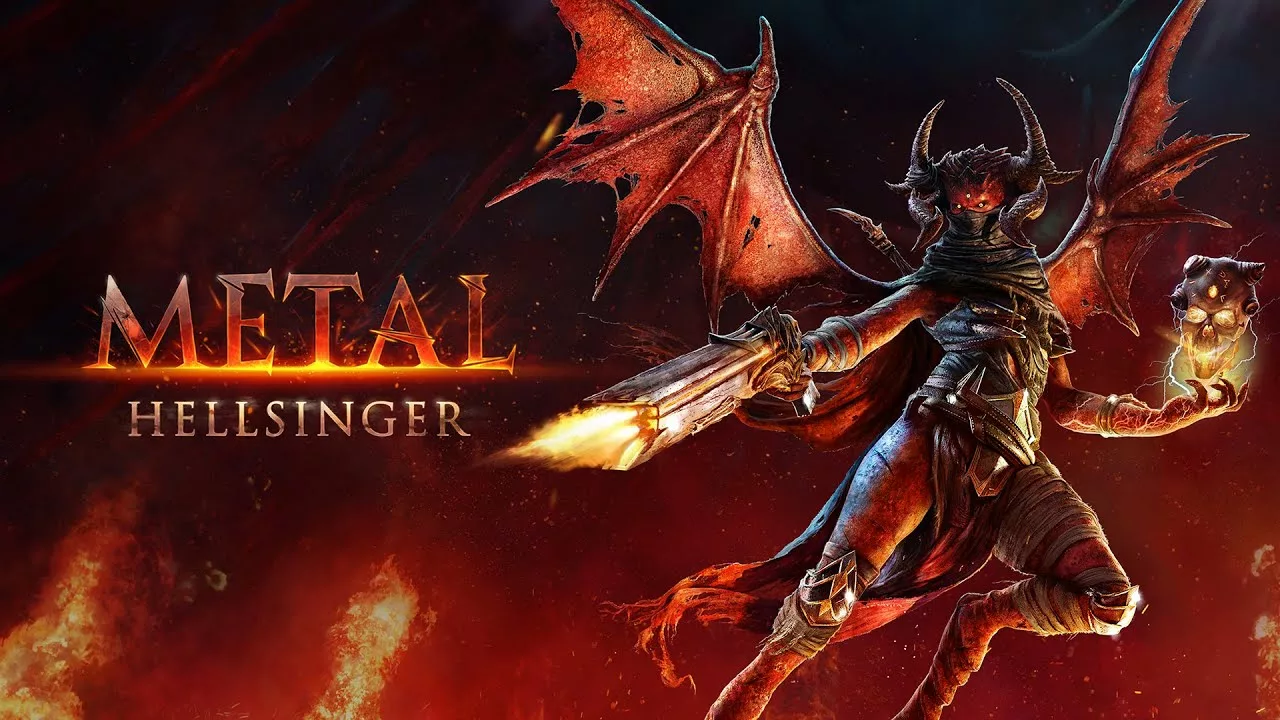 Diving into the realm of innovative gameplay, Metal: Hellsinger pushes the boundaries of rhythm-based shooters, building upon the "flow" that intense FPS games like Doom Eternal have explored. Metal: Hellsinger takes the concept a step further, merging the thrilling experience of Dance Dance Revolution with the action-packed excitement of an FPS.
The outcome is nothing short of spectacular. At its core, Metal: Hellsinger amplifies the intrinsic connection between music, rhythm, and shooting that has been subtly present in some of the greatest FPS games throughout history. This adrenaline-pumping adventure keeps you on the edge of your seat, instilling a sense of invincibility as you take on the world without skipping a beat.
1- Ghost Song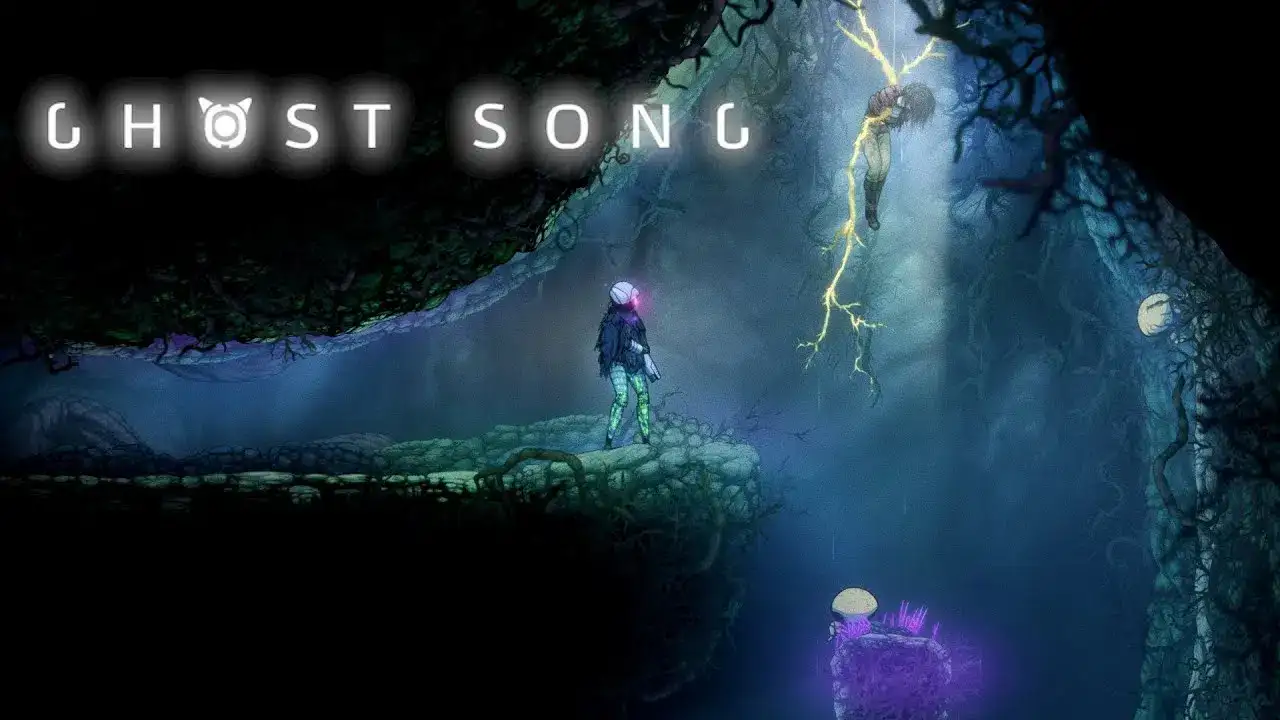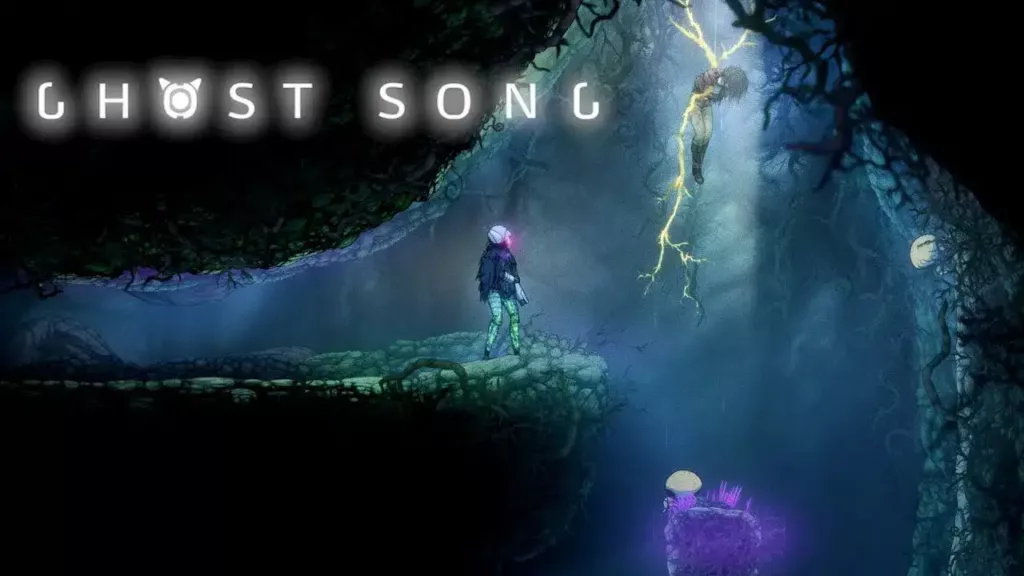 Wrapping up our list is a hidden gem that might be the least known of the bunch, but that doesn't mean it's any less deserving of recognition. Ghost Song, a metroidvania released in November for PS5, PS4, Xbox, Nintendo Switch, and PC, even graced Game Pass on launch day!
This game boasts an incredibly artistic visual style, and it doesn't stop there: its mechanics break free from genre clichés, offering a refreshingly distinct experience that has been widely praised by those who have played it.
In Ghost Song, you'll explore the desolate moon of Lorian, where a Deadsuit awakens from eternal slumber and embarks on a journey of self-discovery. As you uncover ancient mysteries of the alien world, you'll also encounter chilling elements of cosmic horror. Don't let this lesser-known title slip under your radar—Ghost Song is a standout gaming experience that's well worth your time!
As we wrap up our journey into the realm of 2022's hidden gaming masterpieces, we trust you've stumbled upon a handful of captivating games that have caught your interest and left you eager to dive in. These often-overlooked treasures remind us that the world of gaming is in a constant state of evolution, filled with creativity, innovation, and a passion that transcends the boundaries of mainstream attention.
Remember, within the vast landscape of the gaming cosmos, there are innumerable hidden gems just waiting to be unearthed and cherished. So, as you continue your adventures in gaming, maintain an open mind and be prepared to encounter incredible experiences that might take you by surprise.
We're grateful you've accompanied us on this expedition through the unsung heroes of gaming in 2022. Our hope is that these carefully curated selections have sparked your enthusiasm, inspiring you to seek out and applaud the lesser-known masterpieces that genuinely merit acclaim. Enjoy your gaming adventures, and may you always take delight in uncovering the hidden wonders of the gaming world!