The much-anticipated sequel to the 2018 successful business strategy game, Railway Empire, has officially launched today. Dubbed "Railway Empire 2," this sequel continues the legacy of allowing players to construct and nurture their own railway corporations.
The first installment was met with enthusiastic reception from players, and expectations are high that the sequel will also provide an engrossing gaming experience. The game is the creation of Gaming Minds Studios, with Kalypso Media taking the helm as the publisher.
A Peek into Pricing and Availability
For those hesitant about purchasing the game without trying it first, they'll be pleased to know that Railway Empire 2 is already accessible as part of the Xbox and PC Game Pass subscription.
Furthermore, potential buyers can also obtain the game via the PlayStation Store in two variants: the standard version priced at $49.99, and the Deluxe edition at $59.99.
On the Microsoft consoles, the game is now available at a discounted price: the base version costs $44.99, while the Deluxe edition is available for $53.99. Steam users can also avail of the game at the same prices.
Building and Expanding a Railway Empire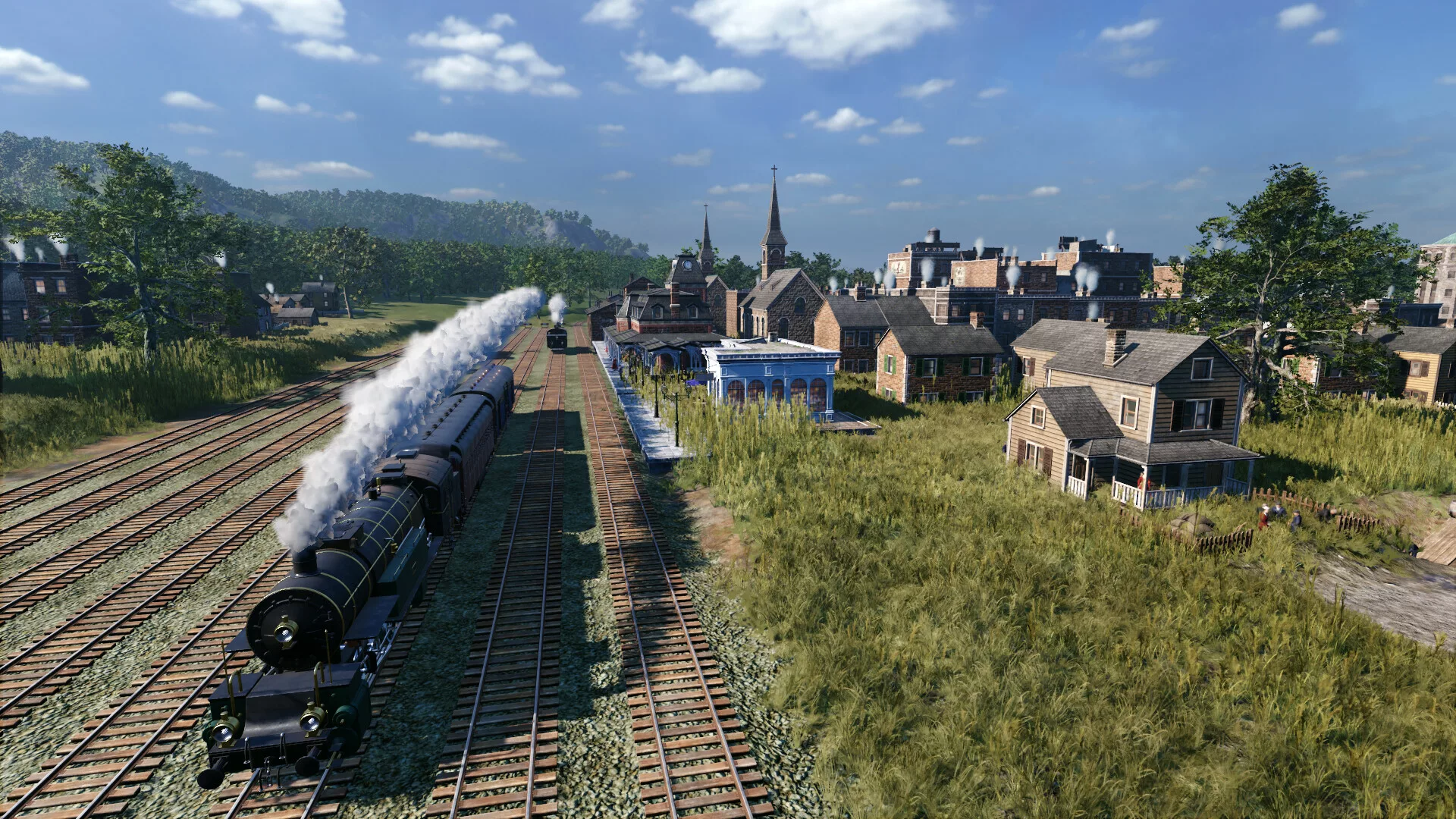 Players in Railway Empire 2 step into the shoes of a selection of available characters, tasked with the development and expansion of railway infrastructure.
The game offers two expansive maps, covering regions of Europe and the United States. As railway moguls, players oversee the laying of tracks, upkeep of machinery, extension of stations, and the formulation of timetables.
System Requirements for Railway Empire 2
Before boarding this train, it's crucial to check if your PC meets the game's system requirements:
Minimum PC Requirements for Railway Empire 2
Processor: Intel i5-3450 / AMD Ryzen 3 1200 or better
Memory: 8GB RAM
Graphics Card: 4GB VRAM – Nvidia GTX 780 / Radeon RX 480 or better
DirectX: Version 11
Disk Space: 40 GB of available space
Recommended PC Requirements for Railway Empire 2
Processor: Intel i7-9700 / AMD Ryzen 7 2700 or better
Memory: 16GB RAM
Graphics Card: 8GB VRAM – Nvidia GTX 1070 / Radeon RX 5700
DirectX: Version 11
Disk Space: 40 GB of available space
Railway Empire 2 is currently available on PC, PS4, PS5, XOne, and XSX/S, with a Nintendo Switch release scheduled for later this year.