GameTomo, in collaboration with developer GameCrafterTeam, has announced that their thrilling high-speed mech action game, Nimbus INFINITY, will conclude its Early Access phase and launch on PC via Steam on June 21.
This much-awaited game first made its appearance in Early Access back on February 15, 2022, and has since been building up anticipation for its full release.
A Love Letter to Gaming: GameCrafterTeam's Dedication
The development of Nimbus INFINITY has been nothing short of a passion project for the team behind it. Pawee Pakamekanon, the CEO of GameCrafterTeam, voiced the team's excitement in a press release, stating, "We would like to express our gratitude to the fans who have supported us throughout the development process, and we look forward to delivering an unforgettable Mech Battle experience when the game launches on June 21, 2023."
A Glimpse into the Game: What to Expect from Nimbus INFINITY
Set in the future of a war-ravaged Earth beginning to heal, Nimbus INFINITY is a high-speed mech action game that lets you equip mechanical Battle Frames with various weapons, tailoring your battle style to your preferences. Navigate vast open sky battlefields while uncovering the narrative of a new generation.
The upcoming full release version of Nimbus INFINITY, having benefited from over a year in Early Access, promises massive gameplay enhancements, story improvements, fresh content, and more exhilarating boss fights—all inspired by player feedback.
The Setting: An Emerging New Age
As we approach the year 2100, Earth has found a new semblance of unity. The central CFN government has succeeded in bringing together the disparate factions of Earth, while half of humanity has relocated to space colonies, opening a fresh chapter for mankind.
However, the once dominant Battle Frame technology has fallen into disuse, as elite pilots who can establish neural links with these powerful mechs have all but disappeared, leaving the battlefield to brute force and superior numbers.
The Adventure: Key Features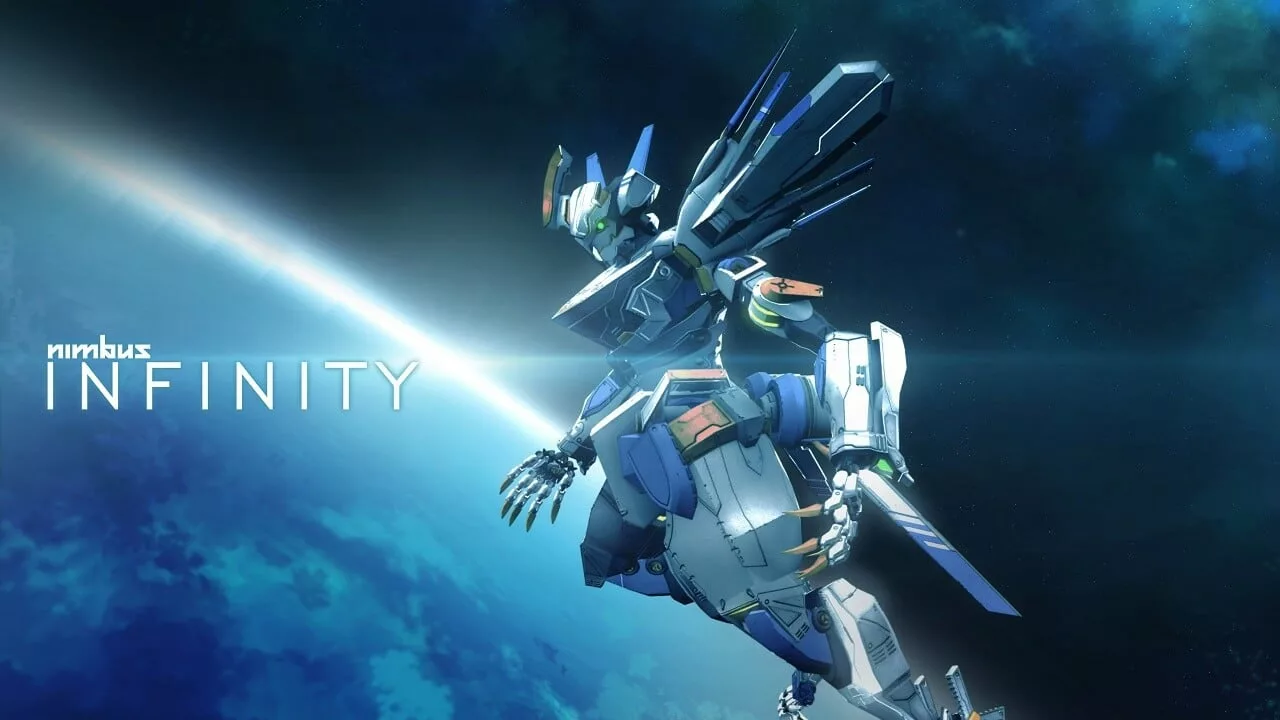 Nimbus INFINITY offers a rich experience, from fast-paced mech combat against a range of new enemies and bosses to an epic space saga. You'll step into the shoes of Taiyo, a young delivery boy who embarks on a journey to the stars following a chance encounter with a fallen Battle Frame and its pilot, Luna.
In addition, the game allows you to customize your Battle Frame, offering a wide selection of weapons and armaments to choose from.
Gear up for a thrilling adventure as Nimbus INFINITY brings the futuristic, high-speed mech battles to your PC on June 21, 2023.