In the expansive realm of Baldur's Gate 3, love is in the air, and players can kindle romantic relationships with a variety of in-game characters. While many adventurers embark on passionate journeys, there's an unexpected quirk that's captured the attention of the gaming community—height differences are leading to some amusing romantic interactions that have players both chuckling and blushing.
Baldur's Gate 3, developed by Larian Studios, boasts a diverse cast of characters available for romantic exploration. From humans and demons to elves and even bears, it seems that every corner of this fantasy world is ripe for romance. However, the developers might not have fully anticipated how height variations would affect these romantic pursuits. For shorter players, the experience of kissing and intimate interactions takes an unconventional turn.
When the Height Gap Becomes Comical
The charming revelation comes courtesy of Jesse Vitelli, an associate editor at Prima Games. On August 11, Vitelli shared an image on Twitter, showcasing their Gnome character attempting to engage in a romantic kiss in-game.
Gnomes, known for their quick wit and intellect, also happen to be one of the shortest races in the Dungeons & Dragons universe, standing at around 3 feet, 5.5 inches. In contrast, their romantic interest, the Tiefling Karlach, towers at a height ranging from 5 feet, 6 inches to 6 feet, 2 inches.
The result? Rather than a heartwarming display of affection, the kiss takes on an entirely different appearance. Instead of lips meeting, the scene evokes humor as it seems the Gnome is positioned in a rather compromising angle.
A Gnomish Misadventure
My gnome can't even kiss my love because he's too short. This is the kissing animation

This is NOT Short King Summer pic.twitter.com/kOPCKoKudX

— Young Elmo (@jessevitelli) August 11, 2023
In a conversation with Kotaku, Vitelli shared his experiences. His Gnome character, playfully dubbed a "Rizzard" (a portmanteau of "rizz" and "wizard"), embarked on a quest to find love with various characters.
He did manage to share a kiss with the High Half-Elf Shadowheart, yet the budding relationship with the towering Tiefling Karlach led to a particularly memorable encounter.
"Karlach and I banged," Vitelli remarked. He described the scene as entertaining, albeit unintentionally comical due to the height contrast between his petite Gnome and the imposing demon lady.
Baldur's Gate 3: A Storm of Popularity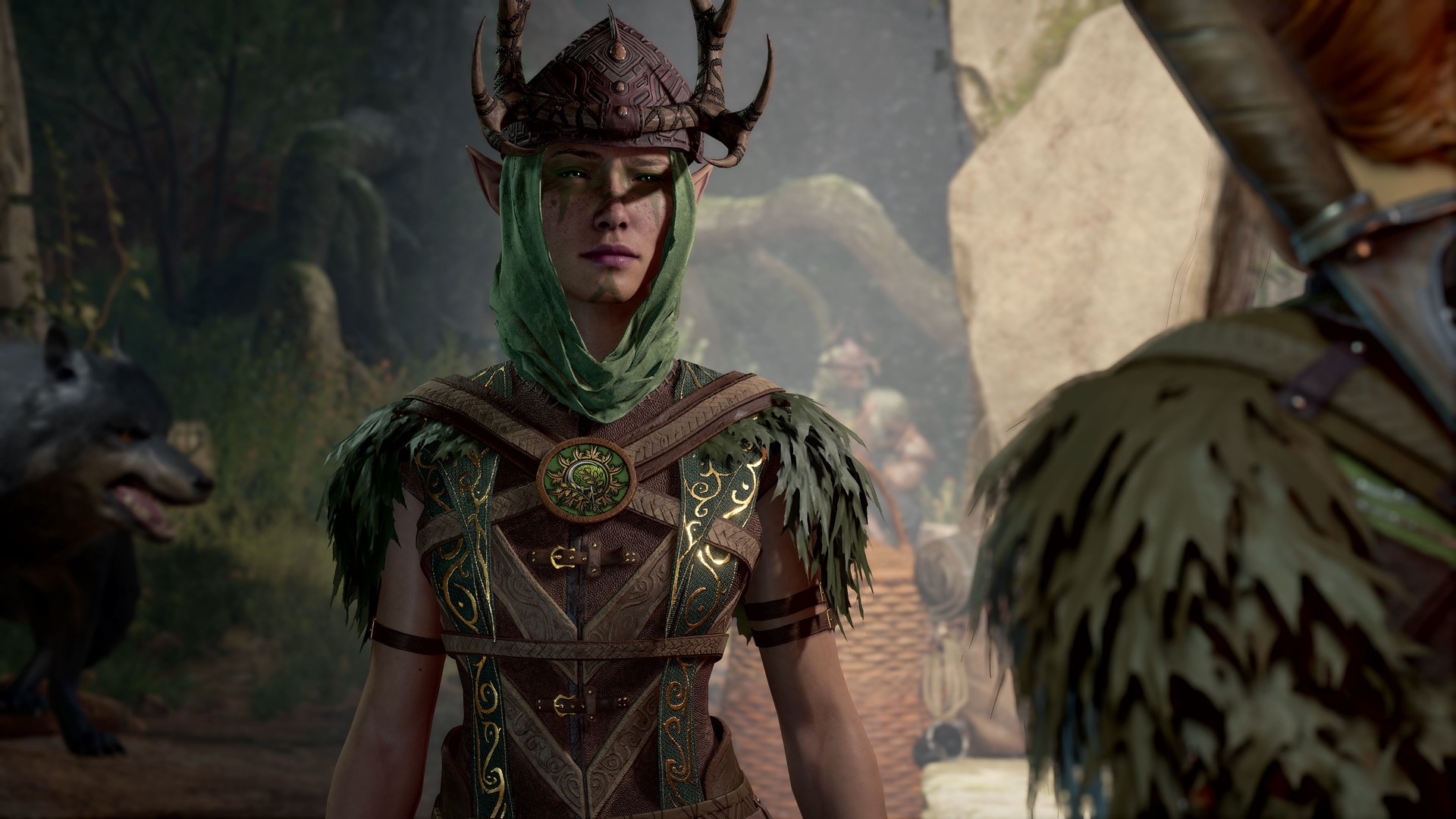 Baldur's Gate 3 has taken the gaming world by storm, achieving the highest Metacritic rating and attracting a substantial player base on Steam. While the game has received immense praise, it's not without its quirks.
Larian Studios is actively addressing more than 1,000 fixes to enhance the gaming experience. Amidst its popularity, Baldur's Gate 3 stands as a beacon of positive game development, even if certain elements bring about lighthearted and cyclical discussions.
Discover the Voxel Wonderland! From Gothic undertones to 80s motifs, "Ravenlok" promises a captivating experience. Is it worth your time? Find out in our in-depth analysis. Check out the full Ravenlok Review.