If you enjoy historical stories that combine romance and adventure, Amazon Prime Video's new series The Vineyard is now available. The series is a small screen adaptation of a novel by María Dueñas. The Vineyard premiered in more than 240 countries a few days ago and is directed by Guillem Morales, Alberto Ruiz Rojo and Patricia Font. The first season has 10 50-minute episodes. If you want to read The Vineyard review before watching it, you've come to the right place.
With the characters of The Vineyard, we travel from colonial Cuba to the wineries of Jerez de la Frontera, from mining Mexico to the West Indies, in the 19th century and we will experience love, drama, political conflicts and the search for prosperity.
The Vineyard Review
Just picture this scene in your mind: A couple, complicit looks, dim lights, mellow music, a dinner ready… Will you guess what beverage goes with this evening? Yes, it is wine, without a doubt. And if you thought otherwise, we're about to show you why this liquor should be the one of choice. Since ancient times, wine has earned the nickname of the drink of love.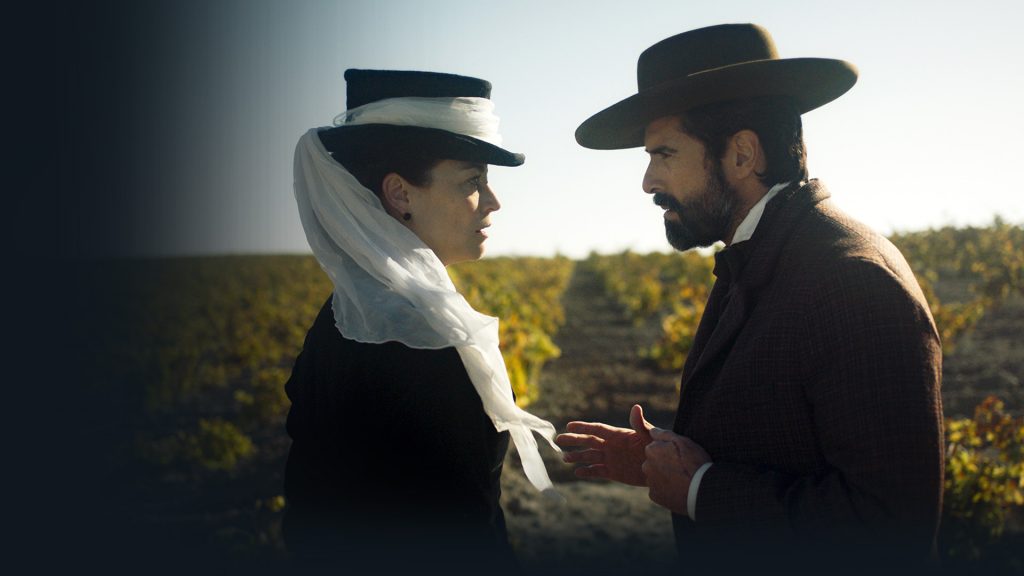 This is because this drink has managed to sneak into the most romantic, exciting and important moments of our lives: anniversaries, graduations, birthdays, celebrations… They are all experiences in which love, passion and wine are the main players.
Love, Romance and Wine
So how did a liquid made from fermented grapes become a symbol of romance and seduction? Wine has always been linked in some way to love. And it's not just us who say so, throughout the centuries it has been backed up by the most interesting and best-told stories in history. Songs, poems, movies, religions and, of course, TV series support it. Actually, legend has it that the discovery of this fermentation was an accident that led to a love story, the perfect pairing. And so, there are thousands of legends…
The Vineyard: The New Romantic Drama
Our favorite tale of romance, passion and wine is The Vineyard, a gripping romantic drama from Amazon Prime, which follows a man and a woman whose destinies are about to intersect after a lifetime of struggle and sacrifice. The two come together in an epic global adventure in which duty, honor, unconventional love, wine and the conventions of the times shape their destinies forever.
The plot stars Mauro Larrea (Rafael Novoa), a once-wealthy man of humble origins who became rich mining silver in New Mexico, and Soledad Montalvo (Leonor Watling), heiress to a Spanish vineyard on the verge of bankruptcy.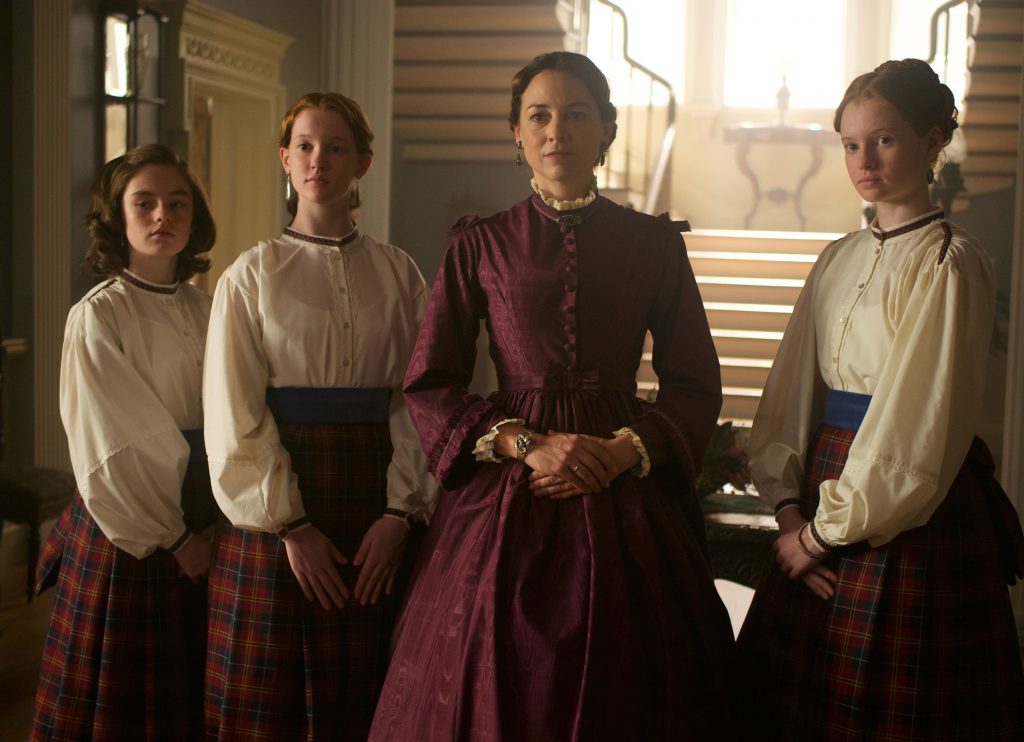 Love and Wine Have Many Things in Common
How are you in love: sparkling like white wine or as nuanced as red wine? When we analyze it, it becomes clear that wine is 100% romantic, even the terms we use to describe it are related to passion: intoxicating, intense, fun, refreshing… And both Mauro and Soledad have very defined personalities and with which we can identify a specific type of wine according to their passions.
Soledad, a wealthy heiress, and Mauro, a ruined emigrant, have been able to sacrifice their lives for the good of their families. When they meet, their lives cross paths and they share an epic adventure that leads them to travel together to Mexico, walk the streets of Havana and visit England, all the way back to Jerez. It is a captivating story of self-improvement, defense of family honor, and a passion in a dormant time. Don't miss the preview of the series.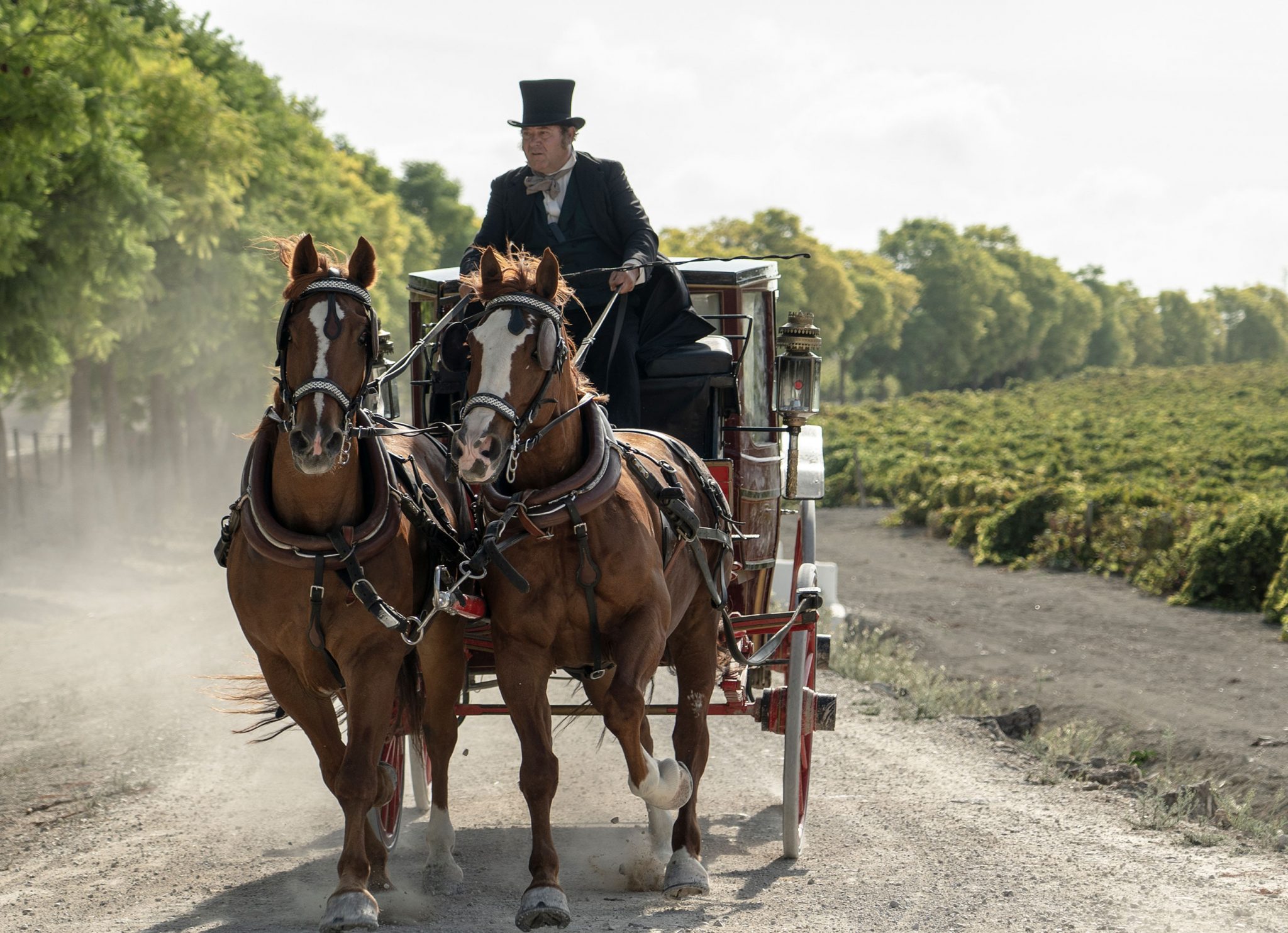 International Cast of The Vineyard
The great villain is Carola Gorostiza, aunt of the young woman to whom Mauro has betrothed his son, and also the wife of Sol's cousin. Juana Acosta plays this villain: "Frustrated in her marriage, and in a world of business, controlled by men, she makes a living as she can, without limits, without remorse".
Emilio Gutiérrez Caba, Cristina Alcázar, Juanma Lara, Mexicans and British. "It has been a luxury to work with my 'husband', Nathaniel Parker, and Nicholas Farrey, whom I have seen playing Caesar on the BBC," says Leonor, who has filmed the British plot in her paternal language.
"You can see the effort, talent and desire to do it well from the actors, production and screenwriters Susana and Javier [Holgado]," says María Dueñas. "They have treated my novel with enormous affection and respect. And the changes in narrative and characters, making secondary characters grow or adding others, they consulted me. They have a reason to be in an audiovisual adaptation. And I am delighted."
The Vineyard, conceived in ten fifty-minute episodes, is already available on Amazon Prime Video and promises to become the audience's favorite romantic drama. Don't miss it!
The Vineyard Trailer
Below, you can watch the trailer of the Vineyard which Amazon Prime has released.