FIFA fans are impatiently awaiting fresh news about the new installment of the series. It appears that something is finally happening in this regard. We saw the global cover of FIFA 23 Ultimate Edition today. Very few people would have expected EA to put two soccer stars on the cover of the box.
What's very interesting is that for the first time in the history of the series, the cover star is a woman – Sam Kerr of Chelsea. The decision of the EA company is not surprising, considering that women's soccer has been gaining a lot of popularity lately.
The second star, on the other hand, is Kylian Mbappé. This is the third time the Paris Saint-Germain striker has been featured on a FIFA cover.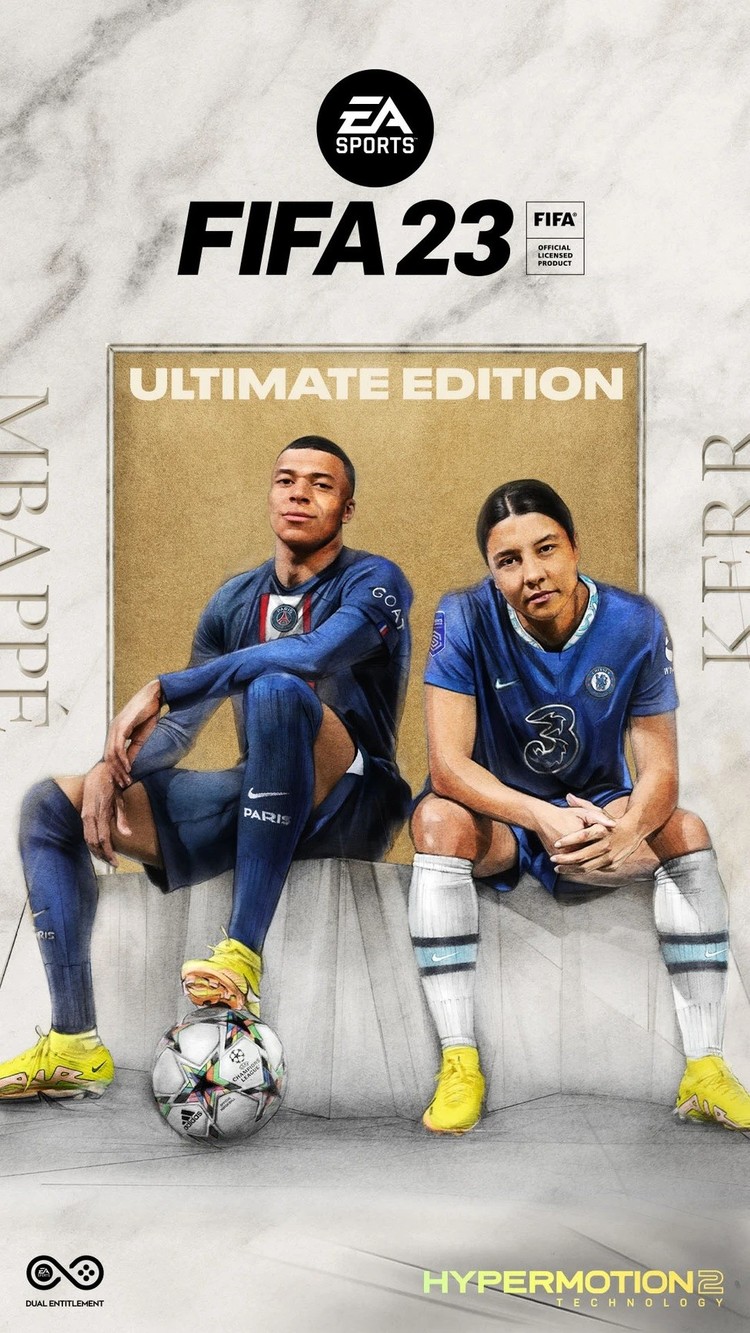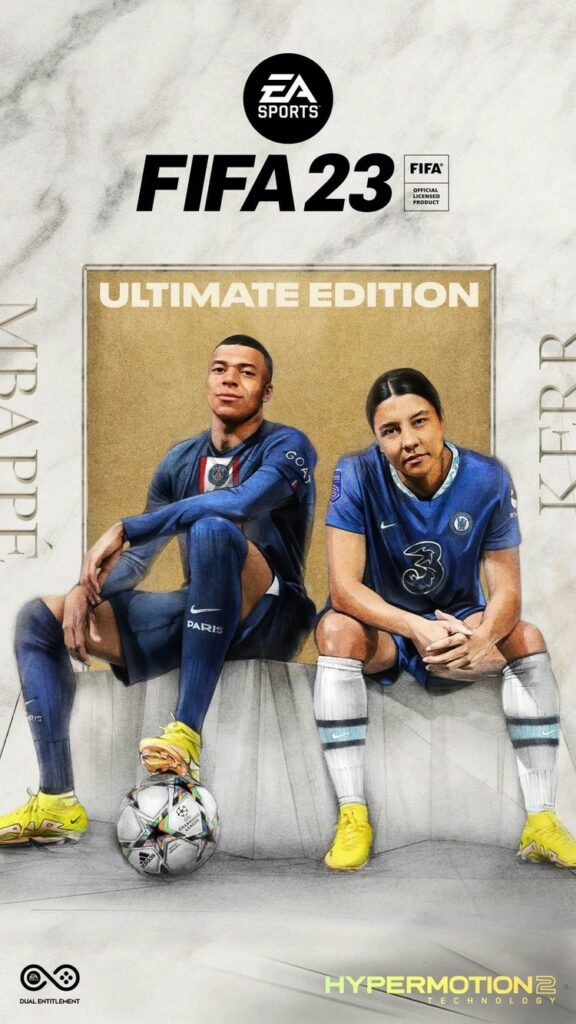 FIFA 23 – First trailer in two days' time
Besides, EA has also revealed the release date of the first trailer from FIFA 23. You can watch the trailer at the following link on YouTube on July 20.