Wargaming, the company responsible for developing and publishing the free-to-play ship battle game World of Warships, has announced its latest August update, utilizing it to celebrate Brazil's 200 years of independence.
To honor Brazil's Independence Day, the port of Rio de Janerio has appeared in the game, as has a ship of the same name with a unique permanent camouflage and commemorative flag. The camouflage White Swan is available to anyone who completes the mission set.
A member of the Pan-American line, this ship itself is a cruiser equipped with 14,305mm guns that is accurate and deals a lot of damage with HE and AP missiles. However, she lacks anti-aircraft defense and is not very fast for her class.
Two iconic figures are making a comeback…
We're talking, naturally, about the newest installment of the Godzilla vs. Kong collaboration. The cult heroes return to the game as commanders of the Amagi and North Carolina battleships, together with their unique camouflages. Also, the Ultimate Titan and Ultimate Guardian paint jobs will be available.
Porto Rico is coming to the game!
The US cruiser returns to the shipyard with its twelve powerful 305mm cannons deployed on four turrets, powerful armor and plenty of endurance points. Players must complete 40 levels of construction to acquire this ship.
With it, they will get a commemorative flag, a permanent camouflage, a port location and a commander with 10 skill points. For those who already have a Puerto Rico, they will be compensated accordingly in doubloons, steels or research points, which will enable them to purchase another level X ship.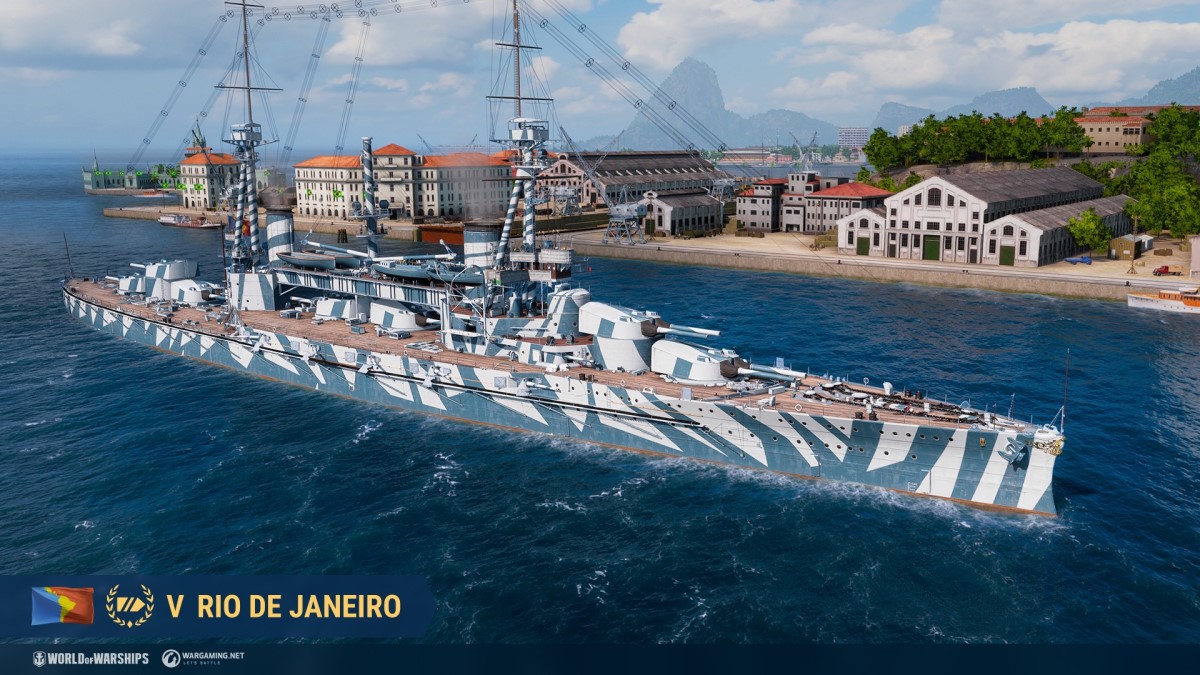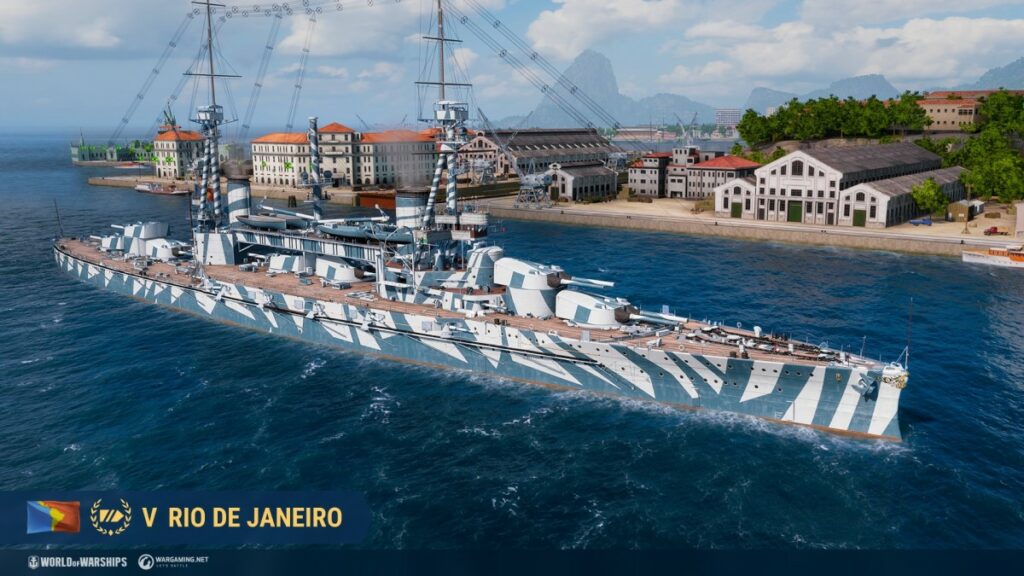 Battle camera has been improved!
To improve the player experience in World of Warships, the Battle Camera has been improved, and among other things, now offers two new views when using reconnaissance aircraft.
Players can set the field of view and height of the camera and ship. The tracking of flying missiles and aircraft during raids has also been improved.