As the release date of Diablo 4 draws closer, Blizzard is keeping fans on the edge of their seats with exciting new previews of the game's content.
The latest sneak peek reveals the horrors that await players in the Nightmare difficulty dungeons, which promise to be the ultimate test of their skills and courage.
The Challenge Awaits: What to Expect from Diablo 4's Nightmare Difficulty Dungeons
At the heart of Diablo 4's endgame activities, the Nightmare Dungeons offer a daunting challenge for even the most seasoned players. These dungeons are home to the deadliest creatures in Sanctuary, making them a formidable obstacle in the main campaign and free roaming exploration.
Prepare for your worst nightmare.

New enemies. New rewards. And so many new ways to die in the #DiabloIV Nightmare Dungeons. pic.twitter.com/n3vB2QAOAJ

— Diablo (@Diablo) April 13, 2023
However, players who are brave enough to take on the Nightmare Dungeons will be rewarded with high-level loot that can significantly improve their character's equipment, statistics, and class attributes. It's a risk-reward system that will appeal to those who seek a real challenge and the chance to gain the ultimate rewards.
The latest images released by Blizzard give a glimpse of the horrors that players can expect to face in the Nightmare Dungeons. From demonic creatures with razor-sharp claws to grotesque beasts that are more than a match for any hero, these dungeons will push players to their limits.
Only time will tell just how demanding these challenges will be, but one thing is for sure – Diablo 4 promises to deliver an unforgettable gaming experience.
With the game set to launch on June 6 for PC, PlayStation, and Xbox, players won't have to wait much longer to test their mettle against the horrors of the Nightmare Dungeons.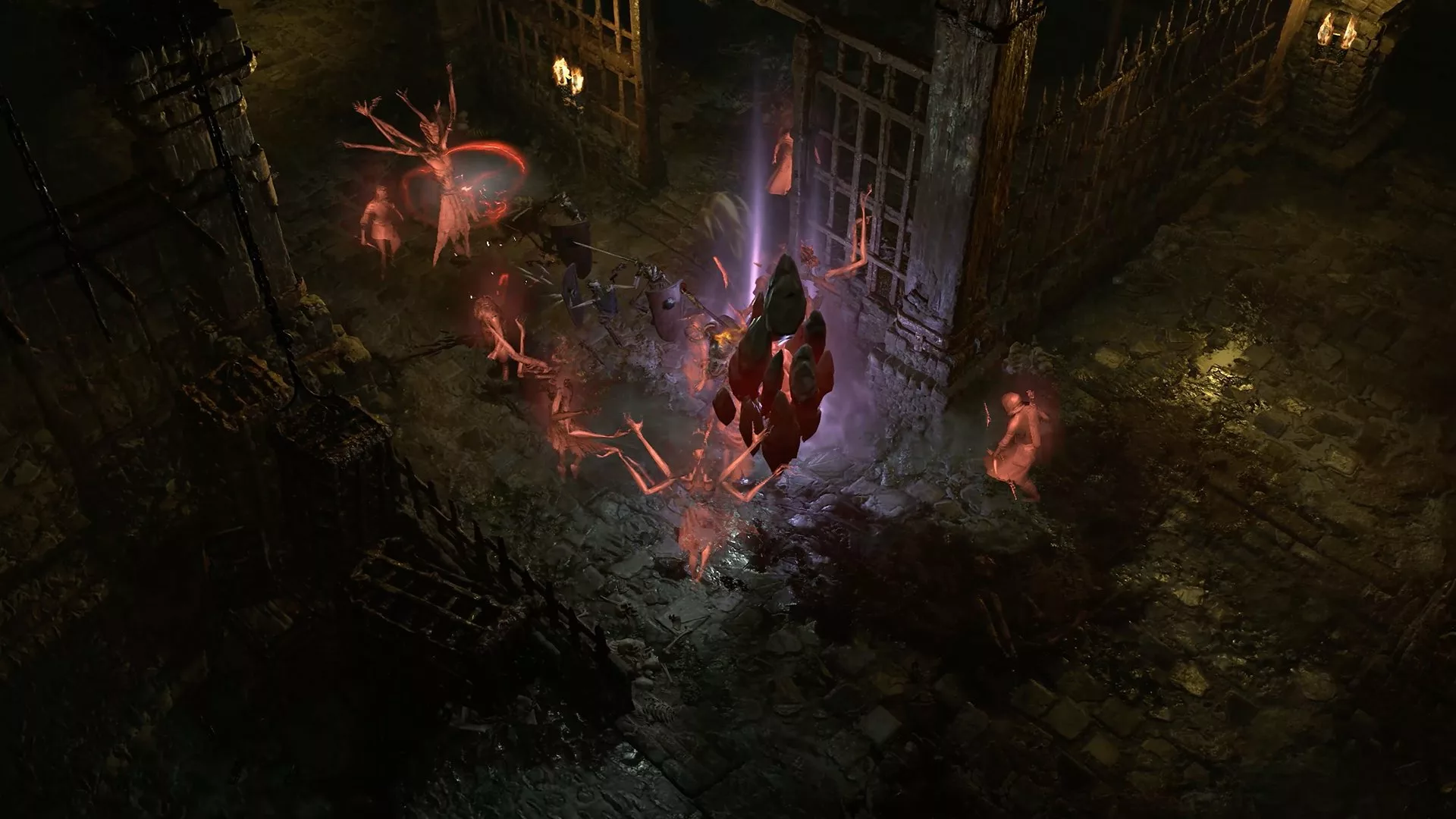 In the meantime, check out our latest special on Diablo 4 and Blizzard, where Antonello "Schiaccisempre" Gaeta shares his thoughts on the gameplay and content offered by the Irvine-based studio with the latest beta. Stay tuned for more updates on Diablo 4, and get ready for the ultimate battle against the forces of darkness.