The world of soccer doesn't exactly lend itself to coming back from the dead. Alexandre Pato tried to reboot his career at Chelsea. It was a disaster; Falcao tried something similar at Manchester United and didn't do much better.
The thing is, though, that FIFA 22 isn't Pato and Falcao. It's that FIFA 22 is Serge Gnabry. Decorous at Arsenal, awful at West Bromwich, and suddenly, contrary to all expectations, outstanding at Bayern Munich.
The hero, In short, mysteriously clawed his way out of the abyss and back into the sunlight. FIFA this year is the best episode in years.
I am sure many people will disagree with this opinion of mine. This includes, for instance, several members of the noble guild of eSports who complain that the new FIFA is too slow, thoughtful, and filled with errant players instead of blurry flashes racing across the turf at the speed of Peter Crouch with a bat up his butt.
However, I have no problem with the button not being pushed all the way down. I like that, although I don't have the best reflexes and my old thumbs can't react as Daviddege-like as seasoned pros, I'm winning a lot of games simply because I see the momentum come up with a pass and change tactics. In earlier versions, that was completely unthinkable, but now it's possible.
That's my starting point for the whole review: the notion that soccer simulations should try to simulate soccer relatively faithfully. Now, look, here's the thing: If FIFA is just a game to you. You don't care how "realistic" it is, I certainly don't buy it – in that case, my arguments may not be very relevant to you aside from the gameplay itself.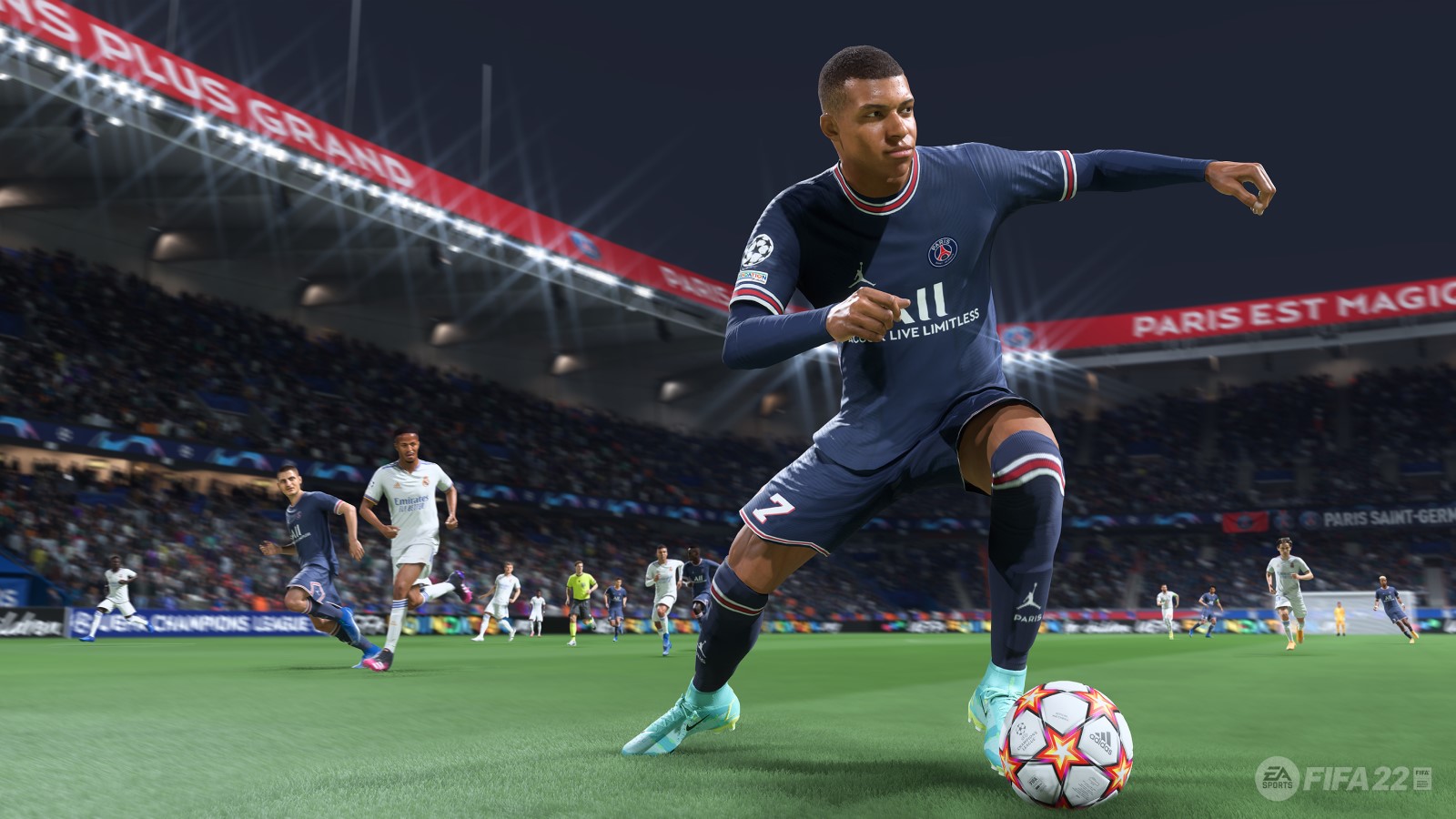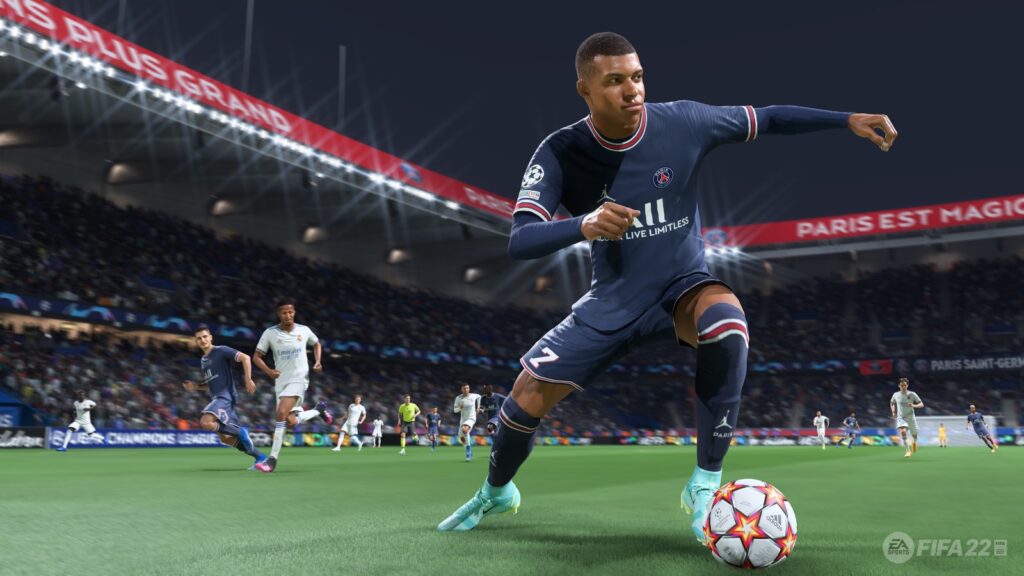 Three course meal with next-gen on top
Before we get started with an in-depth review of FIFA 22, which I had the chance to try out on PlayStation 5, we have to explain how this year's edition fares on the various platforms. Because for your money, you won't always get the same experience under the FIFA 22 banner (in terms of content, the older and newer console generation versions are similar).
Perhaps the biggest advantage of this year's edition – improved and more realistic player movements or better graphics – cannot be found on older console generations (PS4, Xbox One) and the PC.
Developers defend themselves by saying that many of their game's fans don't have enough money for new machines yet. Hence, they also need to think about them (and thus their wallets).
From a business point of view, that can be explained. However, if they want to go easy on their fans so much, then why didn't they make it possible to upgrade the variant for older consoles to newer ones for free (now either for an additional fee or as part of a special edition), as they did last year? It's up to each person to answer that for themselves. I prefer not to go into detail about the Legacy Edition for Switch. It is just plain ugly and probably won't be worth it this year.
This looks like soccer!
The first games of FIFA 22 were downright unusual for me. I was trying to play a ball through a gap in the opponent's midfield, and a foreign player stuck his foot out and blocked the ball. "I could have gotten away with that last year!" I assured myself in my confusion. Well, it did. It's a good thing it didn't work this time, too.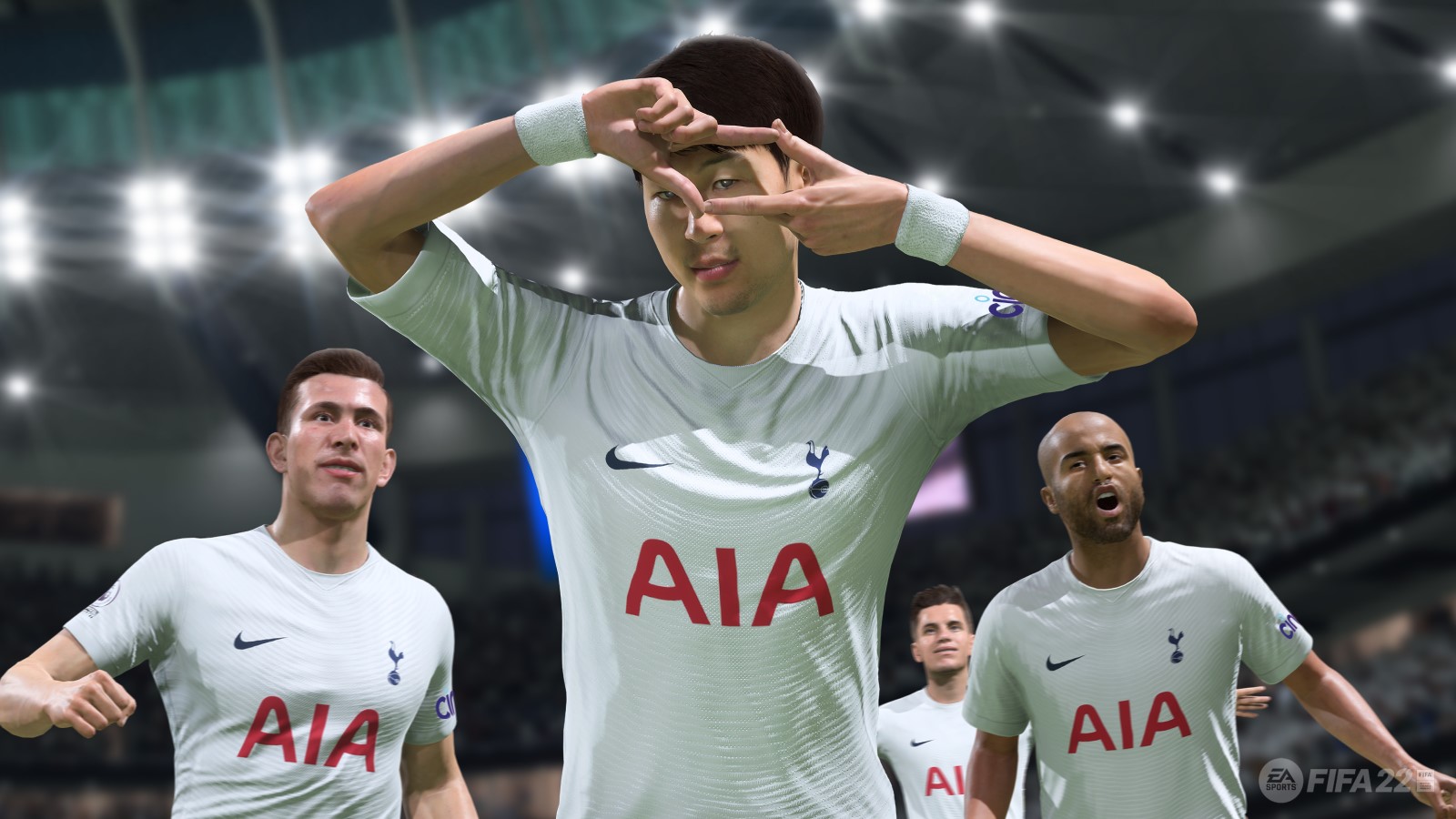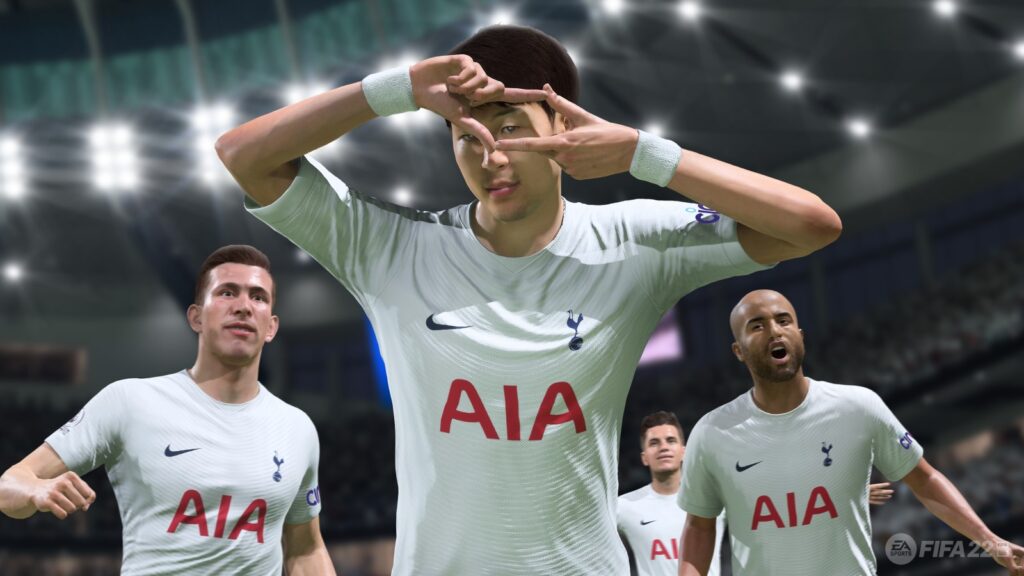 I needed to start paying more attention to when, where, and from whom I was being passed. A problematic pass from an unprepared position to a running teammate is something Bruno Fernandes can only do occasionally. If you try Fred or Scott McTominay, opponents will send you a "Get used to it, asshole <3" thank you card as a reward.
In contrast to past years, the games usually don't drop double-digit goals because the defense isn't completely inept. Admittedly, stoppers could be a bit more tattooed on the forwards since I occasionally see a foreign striker sitting completely unmanned in the bleachers, though at least the defensive midfielders that were there last time… well, they didn't exist last time because (and this was the developers' openly stated argument) more goals are scored when the midfielders aren't defending.
It is great that even a missed shot, as in real soccer, can be transformed into a chance, just like a frog in Prince Charming. A ball desperately hit forward doesn't automatically mean a loss of the ball when you have taller footballers.
That changed in the way the game is played means one crucial thing: The pool of usable players has expanded considerably. No longer is it all about speed and skill – that is still damn important on the wings and in the tips. However, a super-fast striker who gets the ball under his feet can still be outplayed by a defender in many cases.
So all of a sudden, it makes perfect sense to have playmakers in your eleven, for instance, whose only strength is a good technique (the beating, sexy bearded heart of my Ultimate Team is ball wizard Ruben Neves), or simply great strikers who headers and score goals from the center – who are suddenly also really powerful weapons if you set them up well and leave them to a specialist like Kieran Trippier.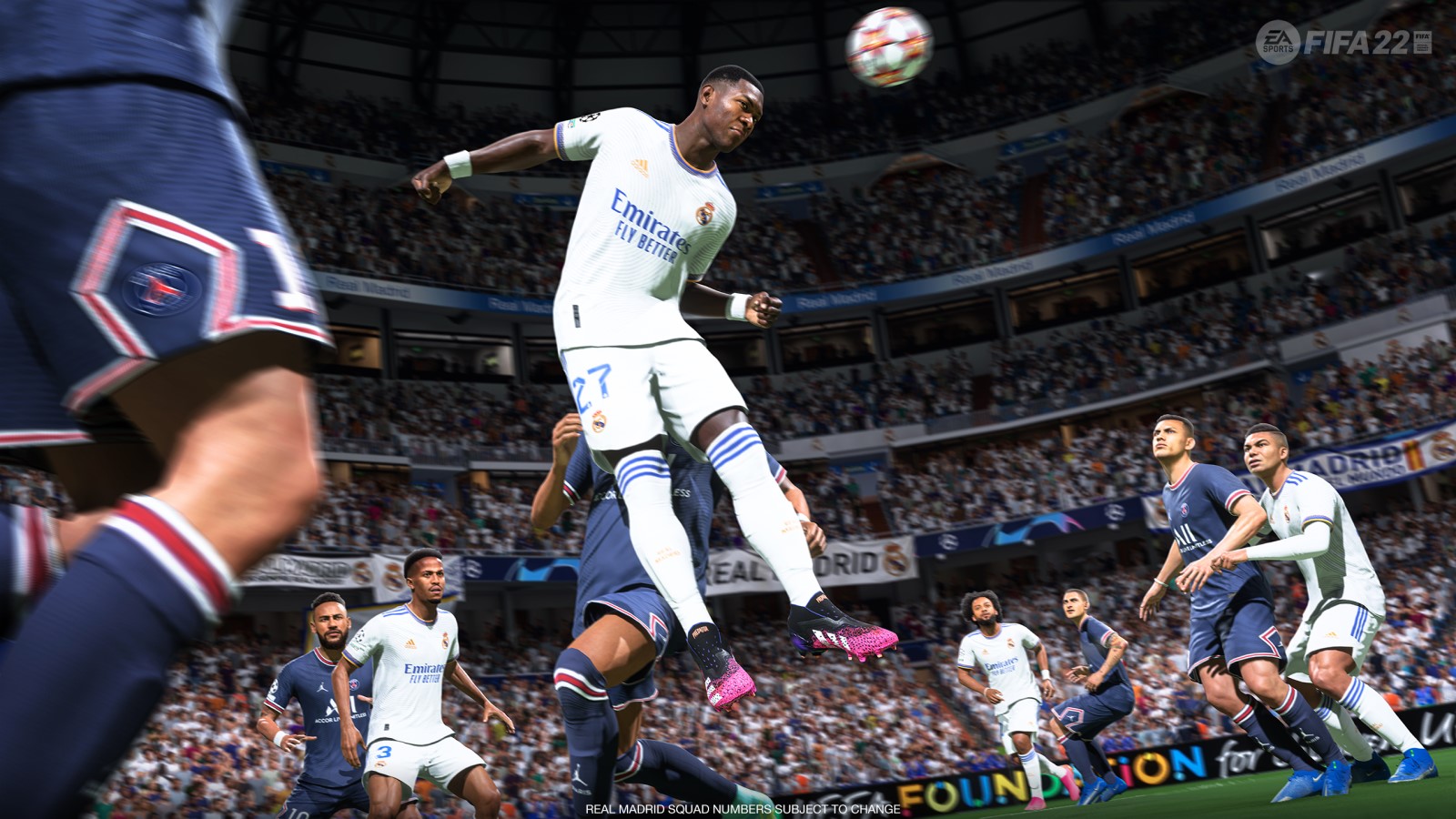 There are very interesting things happening in the Lime. HyperMotion technology touted by the marketers, combined with improved AI and dynamic animations, makes for wonderfully chaotic situations – the ball bounces off knees and calves, several players often gracefully glide towards high balls simultaneously. Quite often, it all ends up in a heap. A realistic-looking pile to distinguish this type of pile from the endlessly memorable atrocities of times past.
Things look nice, though, minus the Italians.
At any rate, FIFA 22 looks next-gen, on the PlayStation 5 at least – I can't say anything about the state of PS4 and Xbox One. Unfortunately, the same goes for the PC version, which is sadly stuck in the last generation. However, it is a top-notch experience for the ears and eyes on Sony's new console.
Naturally, you will enjoy the animations mentioned above and only occasionally roll your eyes when your goalkeeper or your opponent's goalkeeper performs a completely nonsensical action. That could still be worked on. However, the rest of it works.
Thanks to the new camera, the matches sound and look like soccer on the TV (the next-gen version of last year's game already included it). There's a big question as to whether it streamlines the gameplay. One could argue that the old, much less dynamic, TV-like gameplay is significantly clearer. However, I can see the increased aesthetic enjoyment wearing off with the new angle.
FIFA offers all kinds of realistic-looking faces (even poor neglected Mason Greenwood now has his), kits, characters, and stadiums. However, some southern European players will rightly exclaim, "Perchè la Serie A fa Cosi cagare? Bastards!"
The Italian league has suffered a major setback in terms of licenses. There's no official Juventus (there's Piedmont Calcio instead), AS Roma (Roma FC), Lazio (Lazio) or Atalanta (Bergamo Calcio). They all fled to the competition of eFootball… And now they will probably regret it.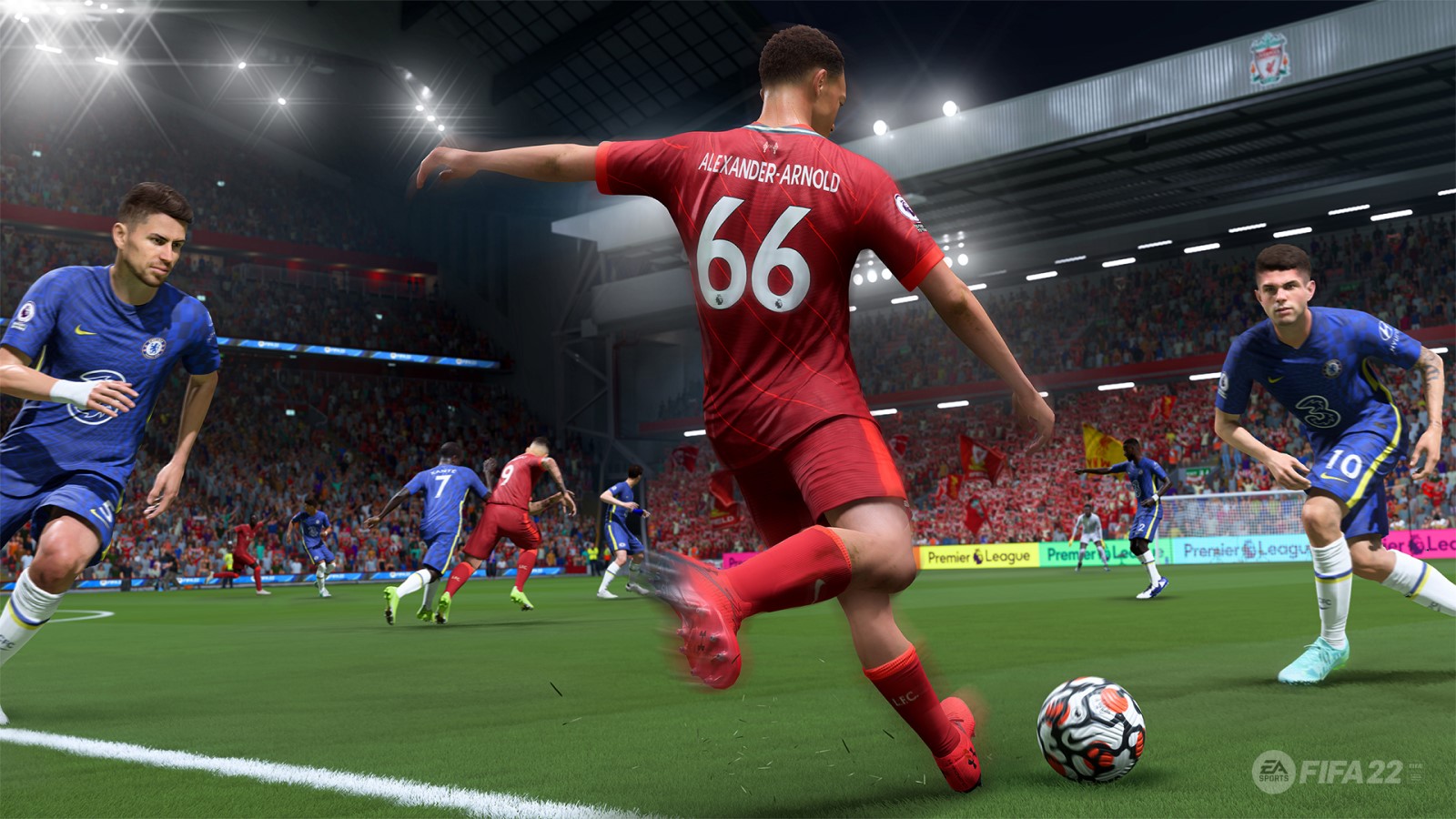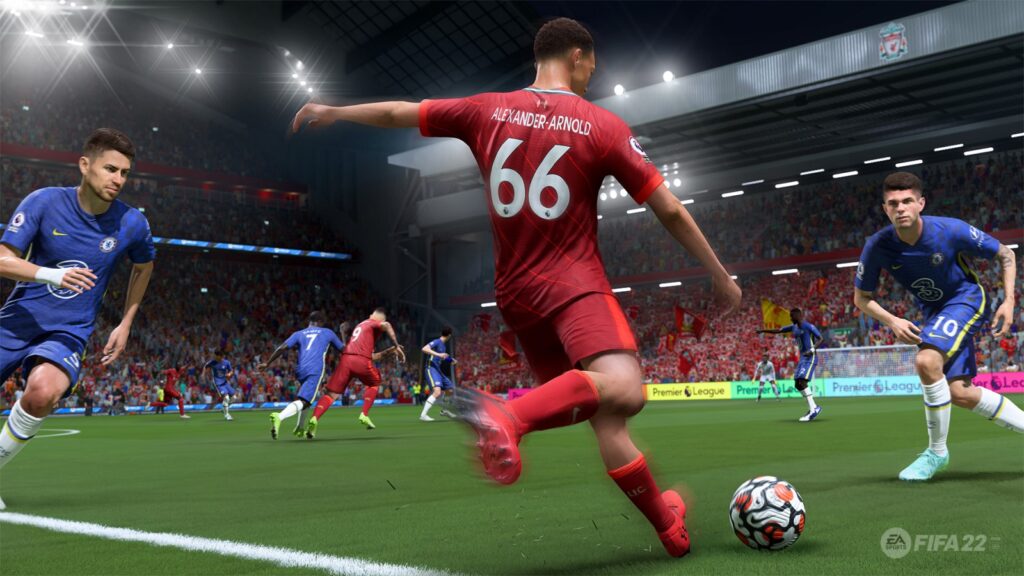 The one thing I would criticize about the game's presentation is the commentary. Derek Rae and Stewart Robson aren't bad. I certainly prefer listening to them than the disastrous duo of Peter Drury & Jim Beglin from PES. Still, compared to Martin Tyler and Alan Smith, the bedrock of past editions, they lack concentrated content, making their commentary often repetitive. Still, they also lack charisma and creative verbal expression. FIFA 22's commentary is just plain boring.
The game's slower pace benefits the gameplay
I already complained about EA Sports' economic model, though; let's look at the FIFA 22 title itself. If you didn't like last year's game because of its offensive rush, frantic pace, and badly adjusted defense, you can breathe a sigh of relief this year.
The developers decided to slow down the action and give the game more realism, which you can notice in the first few minutes. You'll have more time to think about getting the offense going and then perfect it by running players exactly where you need them. That makes for polished action that doesn't have to rely so much on AI activity and draws the player into the action.
Also, with the slower pace, you get a better look at the individual players as they duel and work with the ball, and I must admit, that's worth watching. Though I didn't initially take the pre-release advertising claims about Hypermotion's revolutionary athlete capture system entirely seriously, you can see the difference in practice.
The incidence of ridiculously strange caroms (the contacts look more natural), with soccer superstars performing almost acrobatic acts that leave you shaking your head in disbelief, has decreased significantly, but a couple of mistakes remain.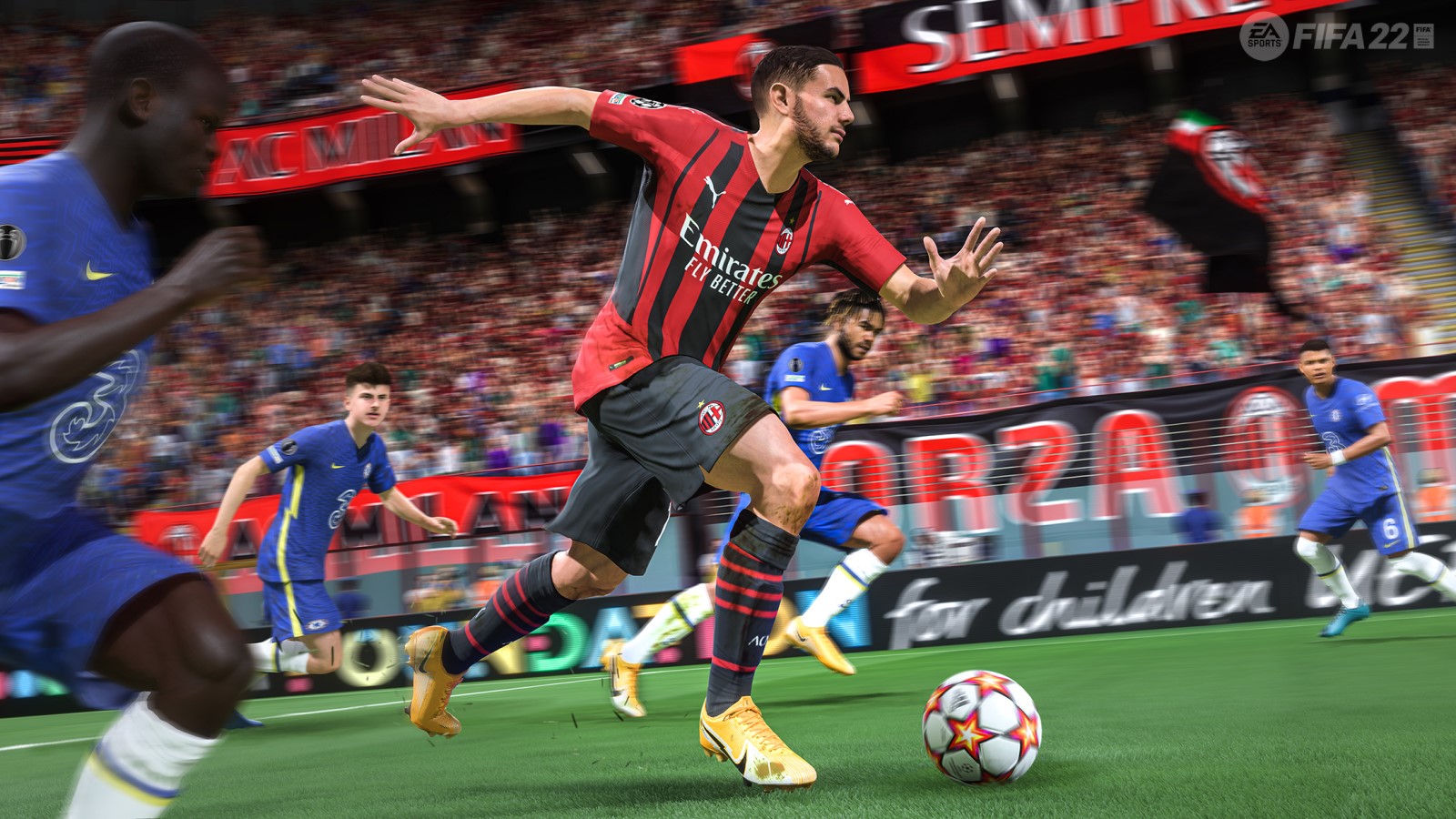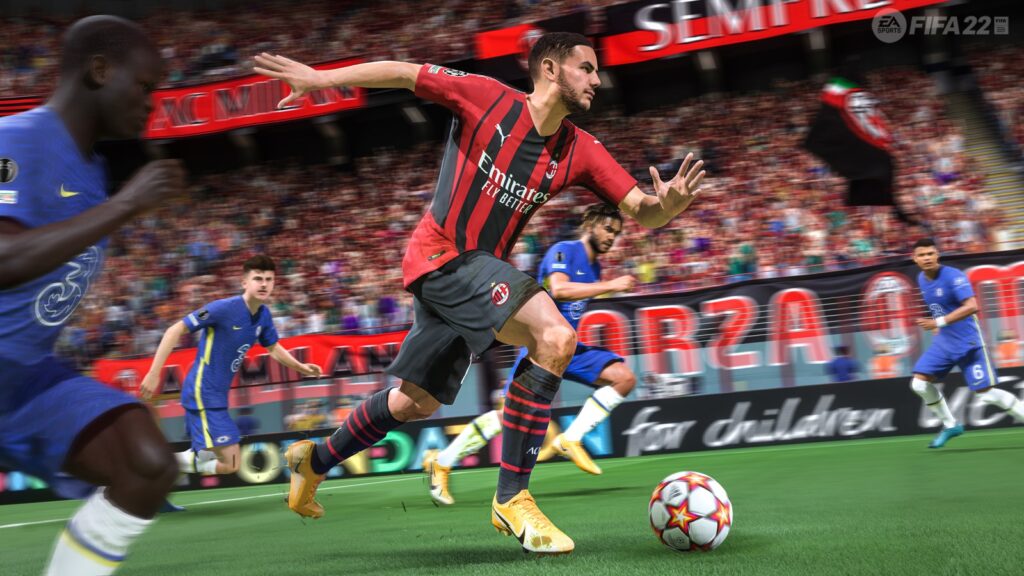 The players who bump into the goalpost while celebrating I could still somehow get over, but a goalie who knocks the ball over four times while making a tackle after a corner, as in volleyball, only to shoot it into the goal, boggles my mind.
Targets can't make you look like an idiot
That brings me to the AI, which has been given a lot more vitamin I and Q this year. You can look forward to some inventive moves from your opponents that will make your defense quite difficult. It's just a matter of choosing the right level of difficulty. Indeed, I tried out the variants on offer as part of my review and must admit that I often couldn't believe what was happening at the lower levels on the pitch.
Perhaps the most glaring are the interventions of goalkeepers who prefer to dodge the ball flying into their arms to score a goal. Similarly, if an opponent is sprinting towards your goal, they can stop and wait for you to turn the ball over. They will often prefer to pass the ball to the side when facing an empty net. What, for instance? FIFA 22 thus taunts less experienced players in particular because the game's concessions are glaring.
Naturally, things improve considerably as the difficulty level increases, allowing you to enjoy good soccer at the pro level and beyond and still score plenty of goals. FIFA 22 blatantly favors the attacking phase and lets you score goal after goal, which on the one hand, is good, yet on the other hand, makes the field hockey results look strange (if you look at the other simulated games in the season modes, for instance).
However, unlike last year, the defenses have learned to receive the ball better, though you still have to focus on perfect timing on your finishes. In this respect, I like the improved animations, where the players are left on their own to intercept passes or block shots effectively.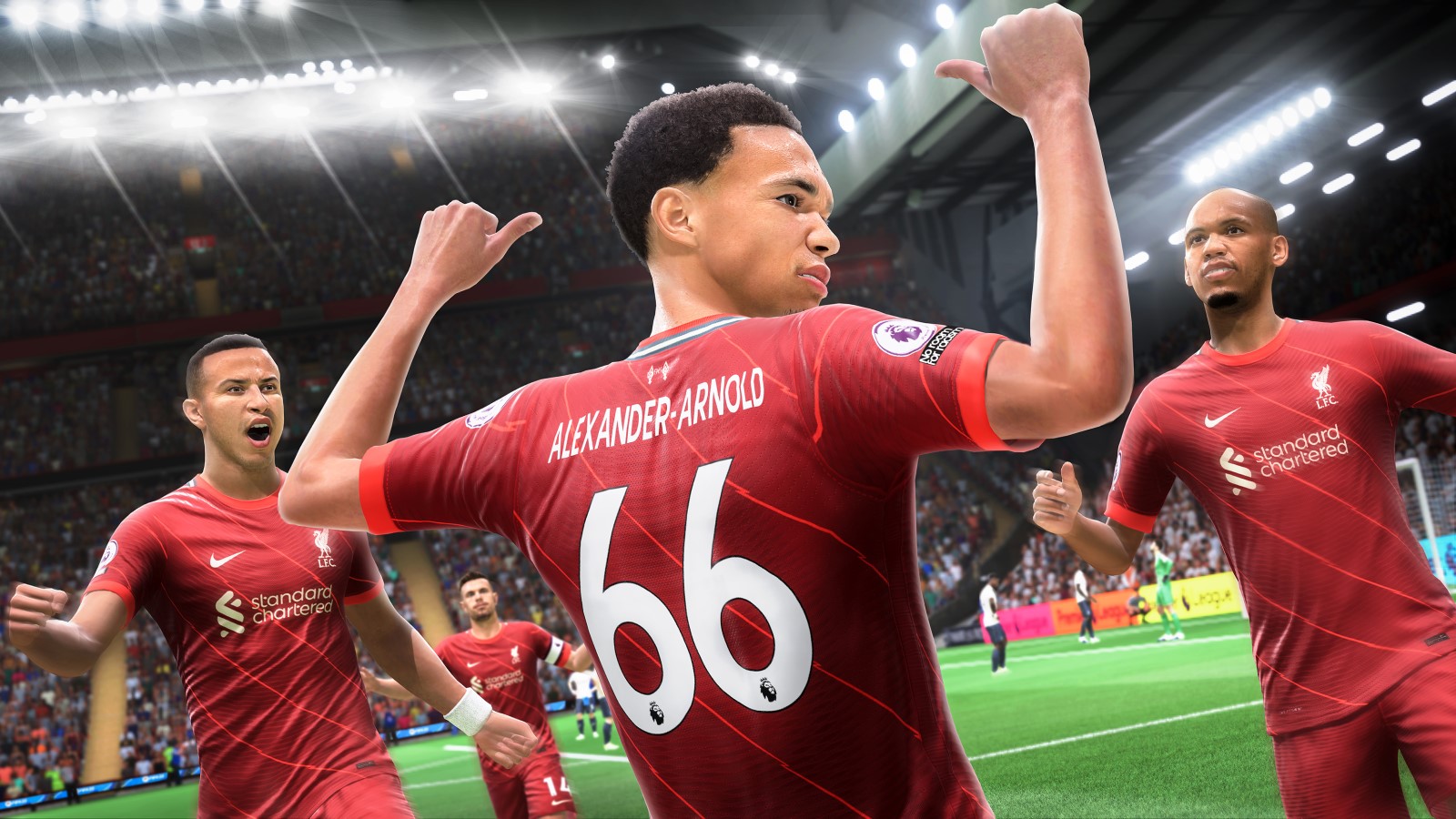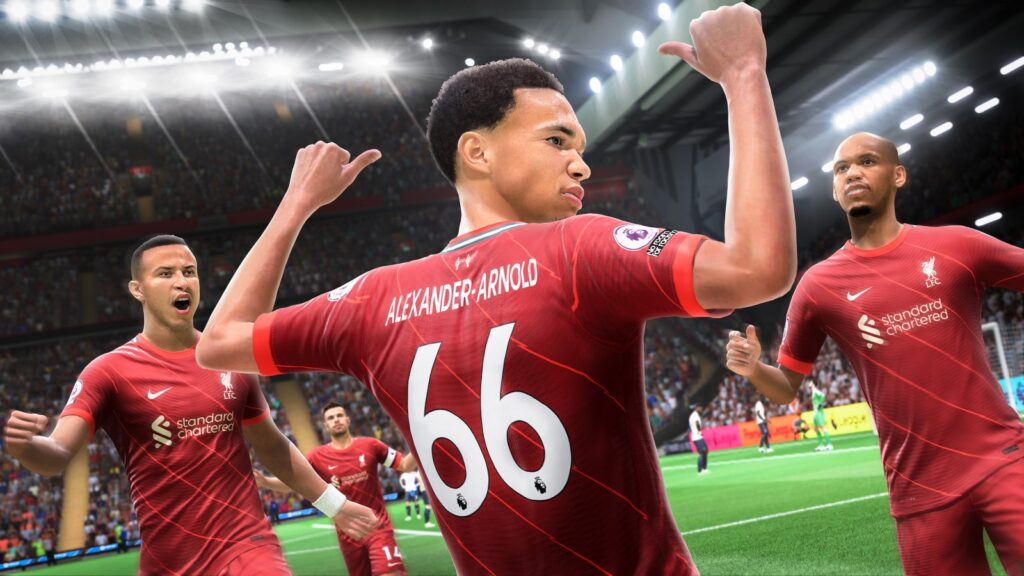 The career on the other track
The career mode is still an essential part of FIFA games but no longer the biggest pillar. The authors can also afford to leave it almost unchanged in the new edition.
However, we should note that this advance already took place last year. Therefore it's certainly not appropriate to blame EA for standing in line at the toilets this year when distributing innovations while waiting for other modes to see what they would get from the developers.
So it is pretty simple. If you're playing the career mode and having fun with it, you will enjoy it this year as well. Taking a cue from last year, you finally get to influence the simulated matches throughout, which is a key element. Finally, playing all the games in career mode can be boring, plus you don't see the market values change that quickly.
I, therefore, find it best to combine the two options by simply playing the important games you feel like playing during the season and leave the rest to the AI, with the knowledge that you can influence the flow of the game and that even then you feel like you are the coach of the team, not just a spectating fan in the stands who can't do anything to influence what happens on the pitch once the whistle blows.
However, even the elements that would deserve a change have not been changed. Above all, the morale and game practice system is quite superficial. Even though it's already established in the series, it serves only for show. Every time you talk to players and media representatives, you'll have several options. Each one is marked with a symbol that clarifies what reaction you'll get.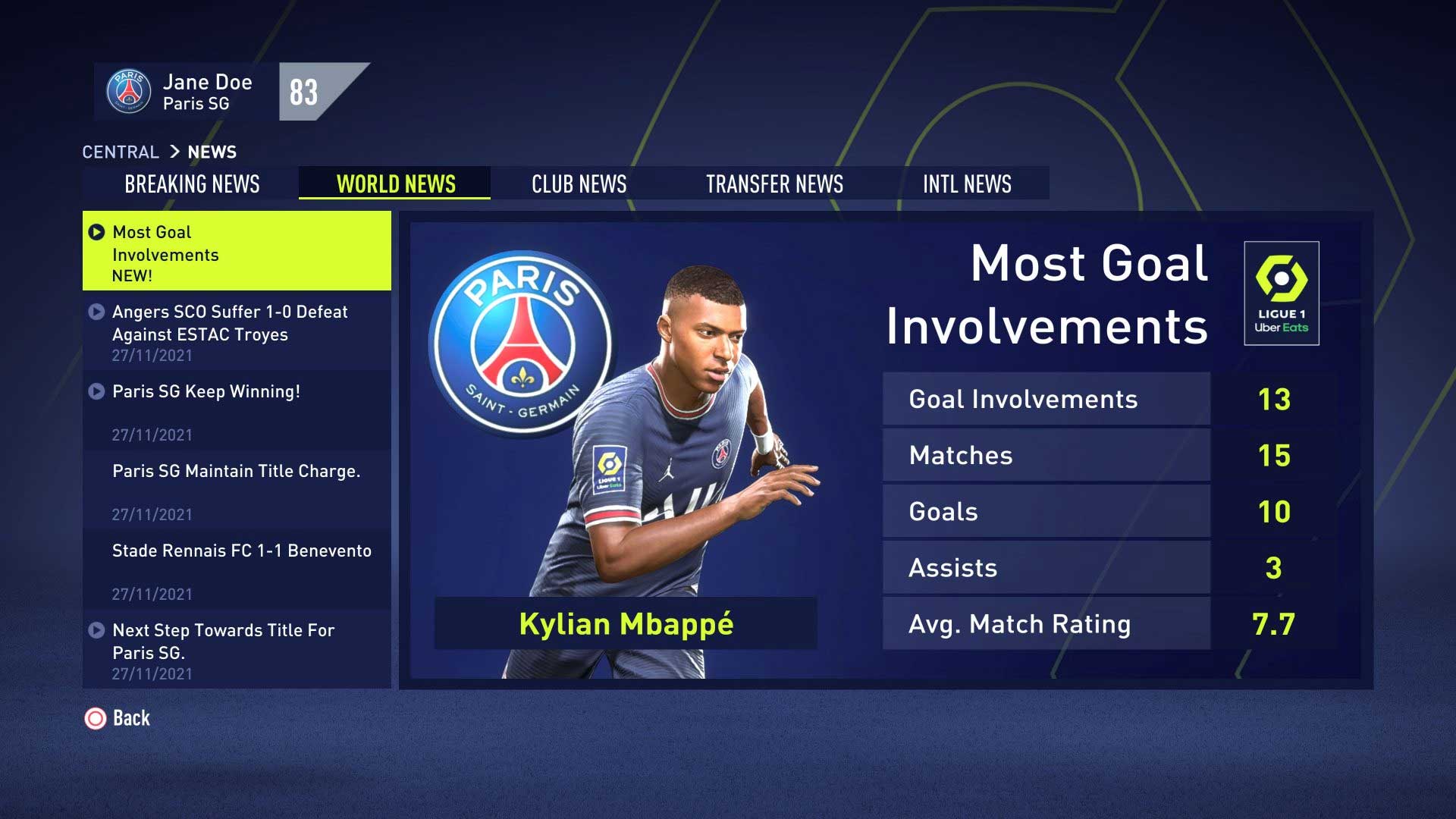 So, in the previous game, you only have the option of constantly praising your players and making them laugh like attendees of a marijuana party or be nasty to them and lower their morale. There is simply no middle ground where you politely tell a player that their demands don't match reality or they are no longer a cornerstone of the squad.
However, a match training system can add a nice bonus to your players' base rating. Particularly if you're bringing a youngster into the senior squad to become the star of your next generation, that element will be a big help.
However, the reason you get match practice for training as well, rather than improving certain skills of the players through training, remains a mystery to me. Didn't he go to training when a player hasn't played a real soccer game in two months? Sure he has, but the constant problem is that he lacks match practice. Because, as the name suggests, he's getting it from matches.
Even the various transfer negotiations and other management decisions remain without much change. Thus, meeting with your interlocutors in the office, over dinner, etc., to discuss what's on your mind.
Overall, the career mode is not bad. I was already pretty happy with it last year, and this year it's the same, which isn't a regret at all. But if all I played was Career, then I probably wouldn't buy the new FIFA for it (and I definitely wouldn't buy it on old-gen consoles or PC).
Ultimate Team has changed… just not that much
FIFA Ultimate Team is already regularly the most important part of the FIFA franchise. It essentially functions as a live service, bringing new content all the time and benefiting so much from microtransactions that EA makes more money than it does from game sales alone. It's no wonder, therefore, that every year the developers have to come up with something to make players feel like they're playing a new game in this mode.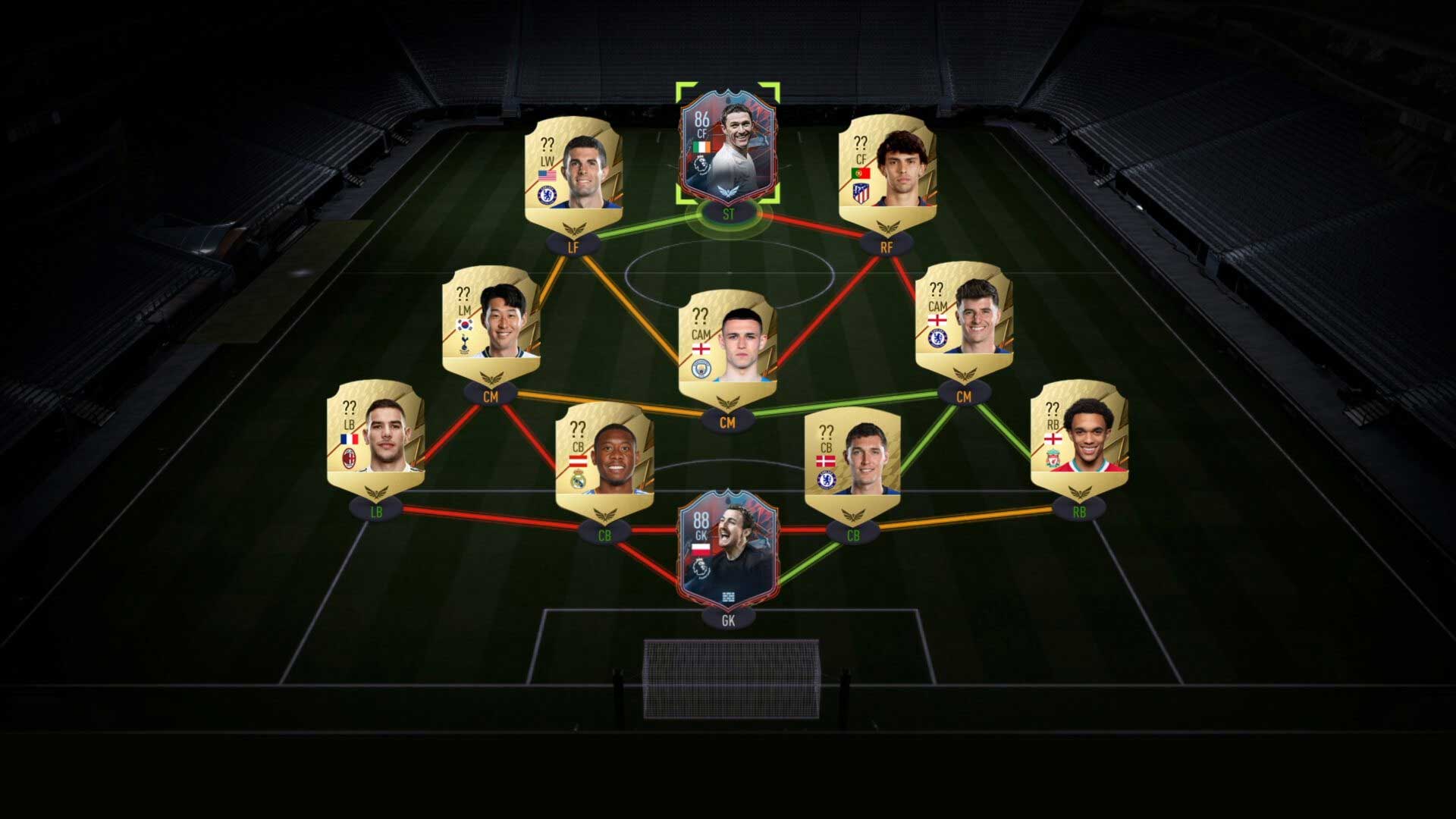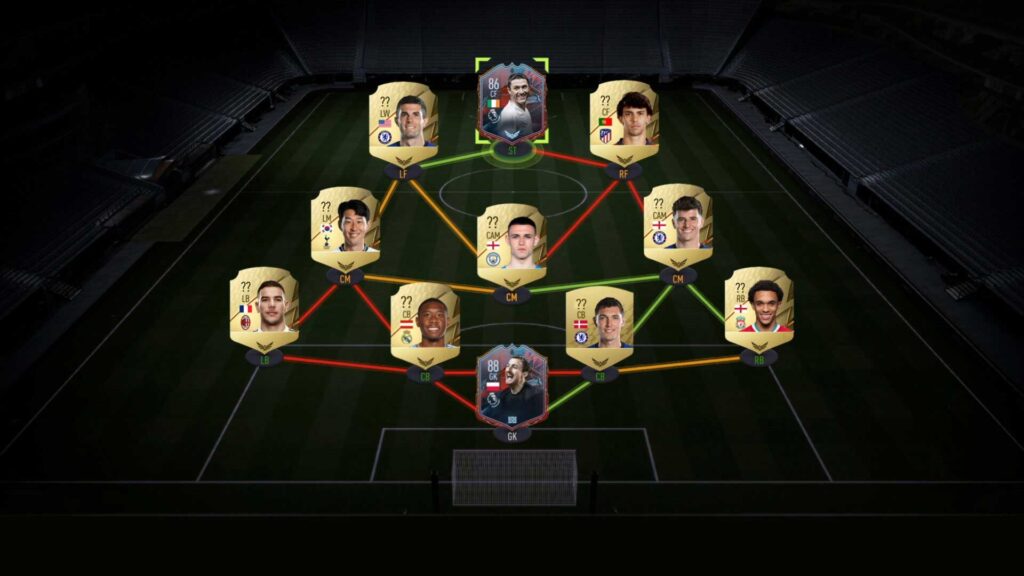 This year there are no major new additions. Mostly, there are only changes to the division rivals' progression system. Each season, you play every week for the best rewards and fight for promotion to the weekend league.
You can't be relegated from the higher divisions like you used to, so you are guaranteed to stay in that rank if you do. The rewards system has also been changed, with new items for advancing to the weekend league or for season-long achievements. However, advancing to the weekend league is much more uncertain. "Playoffs," which were once a tournament, have returned. A loss, and you're out.
You only have to win five out of nine games, and you're in the weekend league. However, when there are strings attached to participation in the most important competition, the gap opens up between players who are just getting into the game and those who are already fully equipped in terms of their team and skills. To my mind, this is not an entirely happy decision.
Preview packs also stayed in the game. Admittedly, those are just the basic packs, though, so forget about the promo loot boxes; at least you can try your luck once a day, and the game makes you more inclined to turn it on every day. All in all, FUT is still riddled with microtransactions through and through, obviously, though you can still build a decent team without them. So, changes to Ultimate Team aren't precisely fundamental, but why change something that works so well.
Secondary modes like this, somewhere on the fringes, are classic regular seasons for clubs and the Volta. Because clubs and seasons remain as they always have been. Volta does away with a storyline and simply takes you into the world of street soccer on a small pitch, where you compete against other players. What's new are the arcade mini-games, which at first glance look quite appealing.
However, due to some reason, they were available to me only once in a really large chunk of the test hours. Unfortunately, I didn't understand why. At first, the game told me that they would be available in twenty hours. Twenty hours later, they were indeed there, and I played them, and they were gone again the next day. If this is what the developers wanted to attract players to Volta, it probably would be better if the novelty was immediate and available all the time.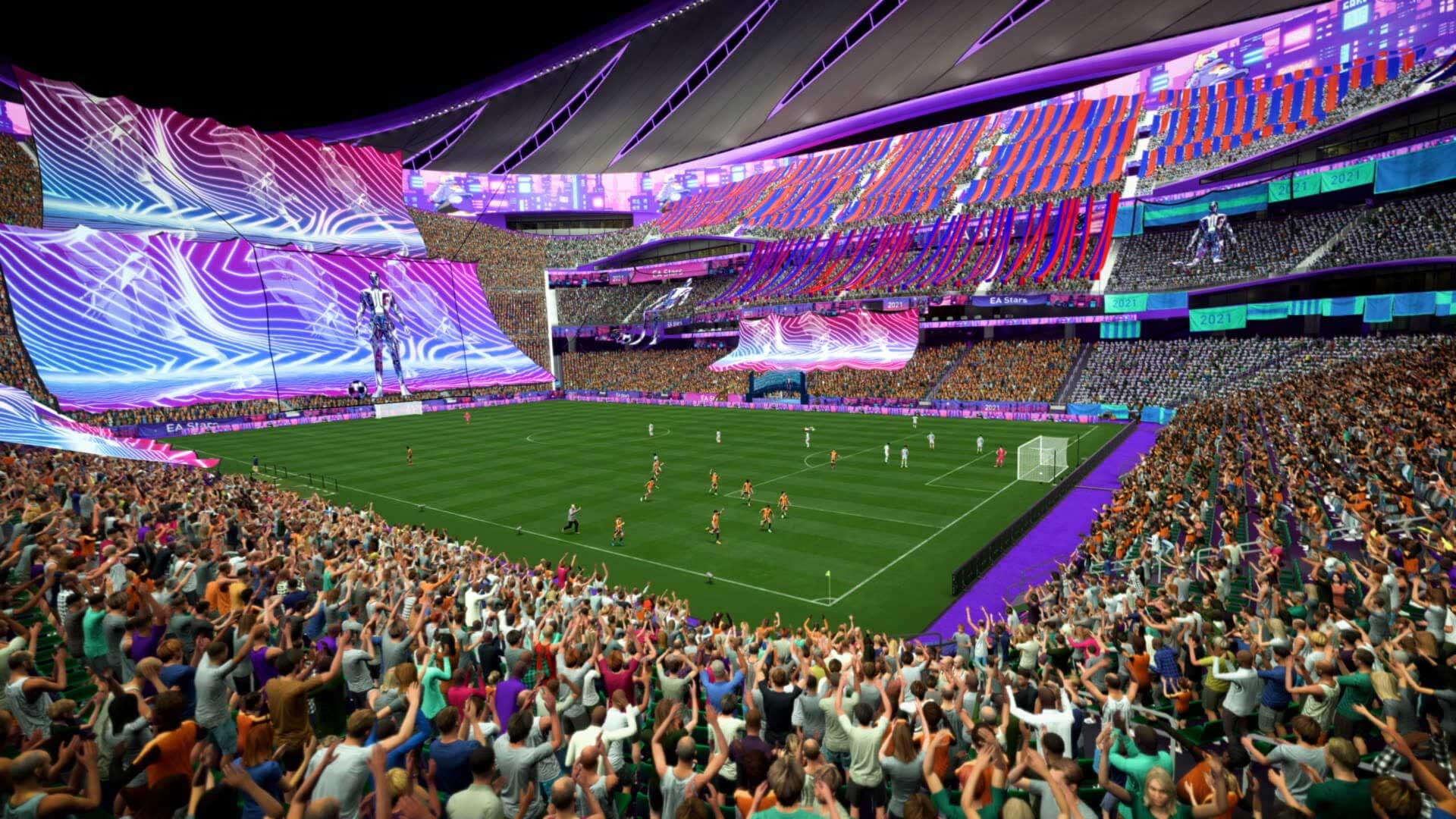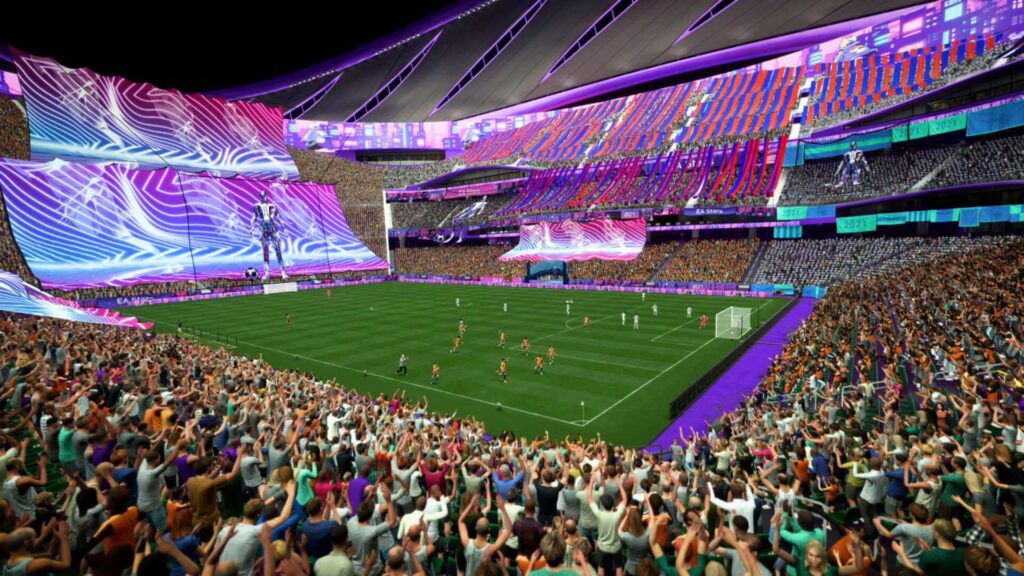 Forget about the story
Volta mode is available for fans of light gameplay. Street soccer has evolved even further towards arcade gameplay with many twists and individual abilities. More traditional 4v4 games on smaller pitches are complemented by various special mini-games like netball or wall-banging.
Volta is the most fun, though, when you form a team with a few other friends. EA, however, definitely dropped the story mode. Only the first half-hour offers something like a story. You run through the streets of Paris and then head inside the Parc des Princes stadium, which is where the recently highly anticipated PSG plays its home games.
The prologue mentioned above works only as a sort of "tour de force" in which you get a feel for the gameplay and create a character. Personally, I'd welcome the return of a more solid story mode. Older episodes with the Alex Hunter character had it going on and offered some refreshing and entertaining content for players who may not be into Ultimate Team and prefer the single-player.
After last year's failure, the FIFA series made a successful comeback. The most noteworthy changes are related to the gameplay, which was sorely needed after years of stagnation. Developers successfully implemented hyper-motion technology, decreased the speed of individual players and the game itself, enhanced AI, and improved graphics slightly thanks to improved lighting.
In terms of game modes, I particularly appreciate the ability to create your team in the career. At least, I think the career mode is the most successful, despite the sometimes illogical performance rating of the players.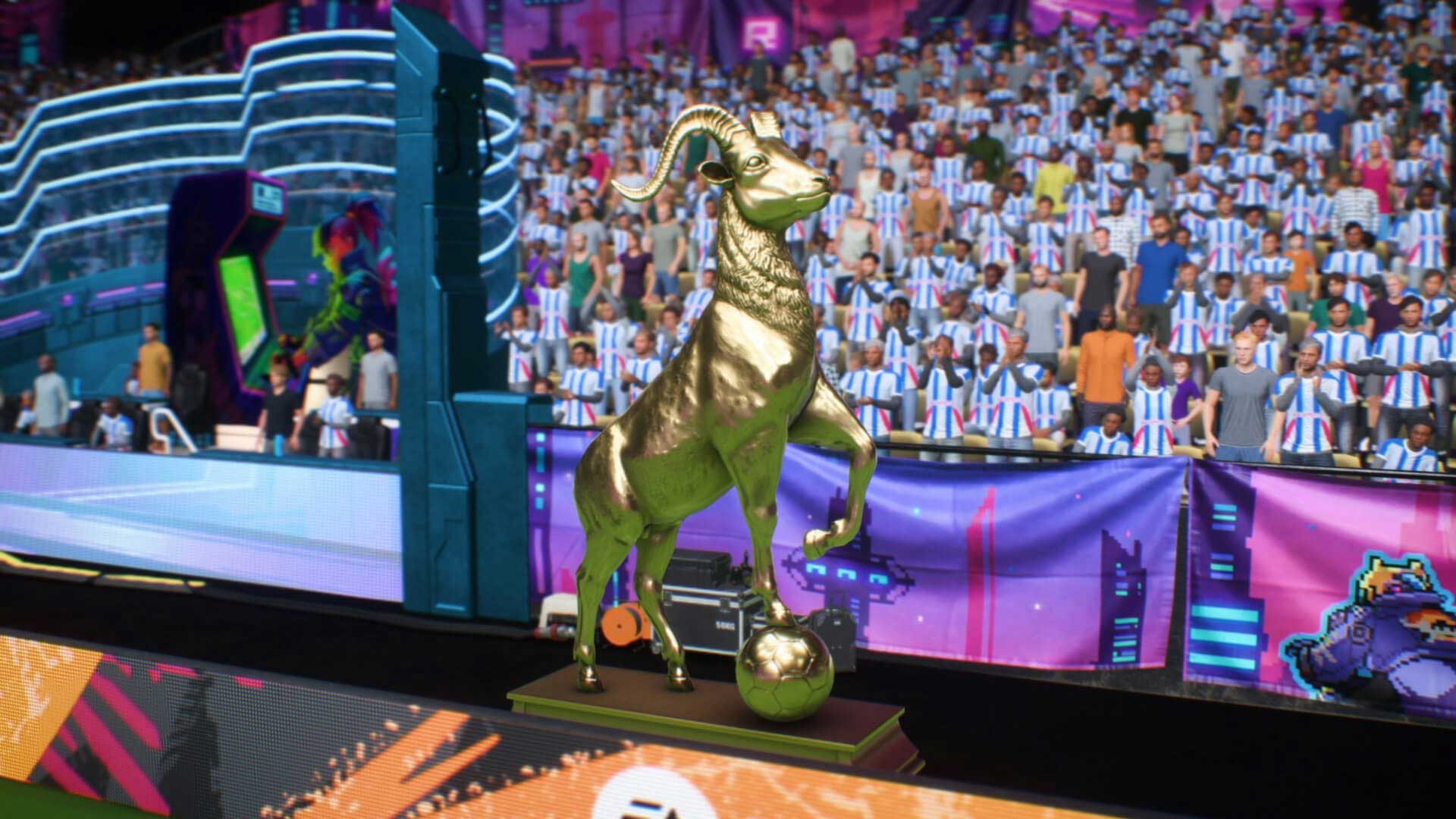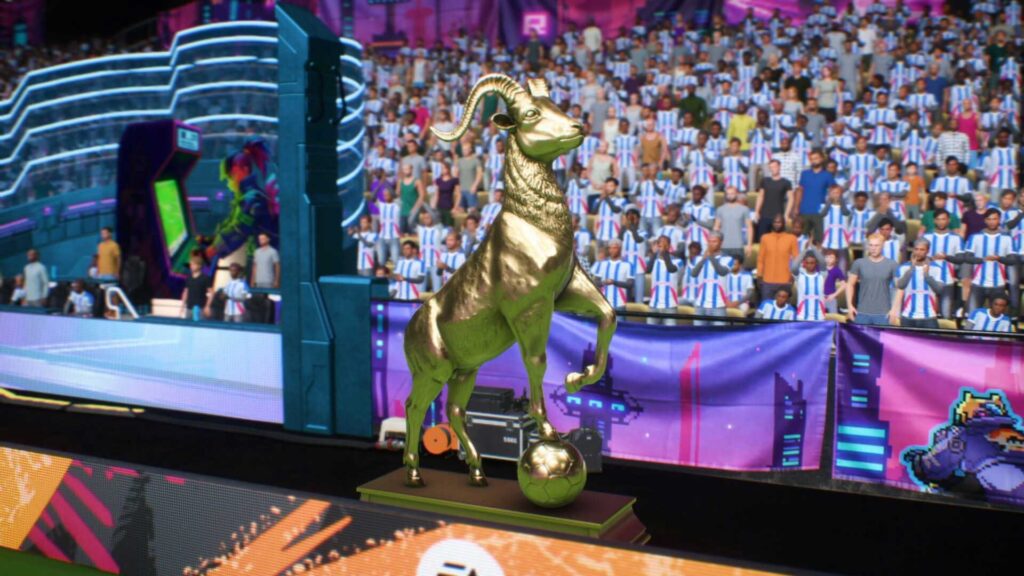 For multiplayer mode advocates, there is the traditional representative in the form of Ultimate Team, which still clearly shows the desire to pull more money out of your wallet. On the other hand, Volta street mode is carried on a purely lighter and arcade note. However, when deciding what to buy, keep in mind the significant differences between the various versions.
Whereas PlayStation 5 and Xbox X/Series players will benefit from the new features and innovations mentioned above, PC and older PS4 and Xbox One version owners will be deprived of most of them and get a slightly modified version of last year's title with new ranks.
Traditionally a separate group in then the Nintendo Switch version with the Legacy moniker which features a few years old episode with a new roster. Therefore, the following review refers specifically to the new console version tested.
Making unfair cards a little fairer
Indeed, If FIFA excels at anything, it is in an incredible variety of ways to have fun. There are single-player careers to play as both a footballer and a coach, there are all kinds of online modes to play, including the wildly popular Ultimate Team, there is a street mode called Volta that includes futsal like last time, plus if you want to have fun, there are still all kinds of weird friendship modes, like a goal from outside the penalty area counting for two points or only goals from the air counting.
First, let's take a look at this year's Ultimate Team, a central part of every new edition because everyone wants to play it and because that's where they spend real money on microtransactions. So the developers don't get their butts kicked like a first-born son.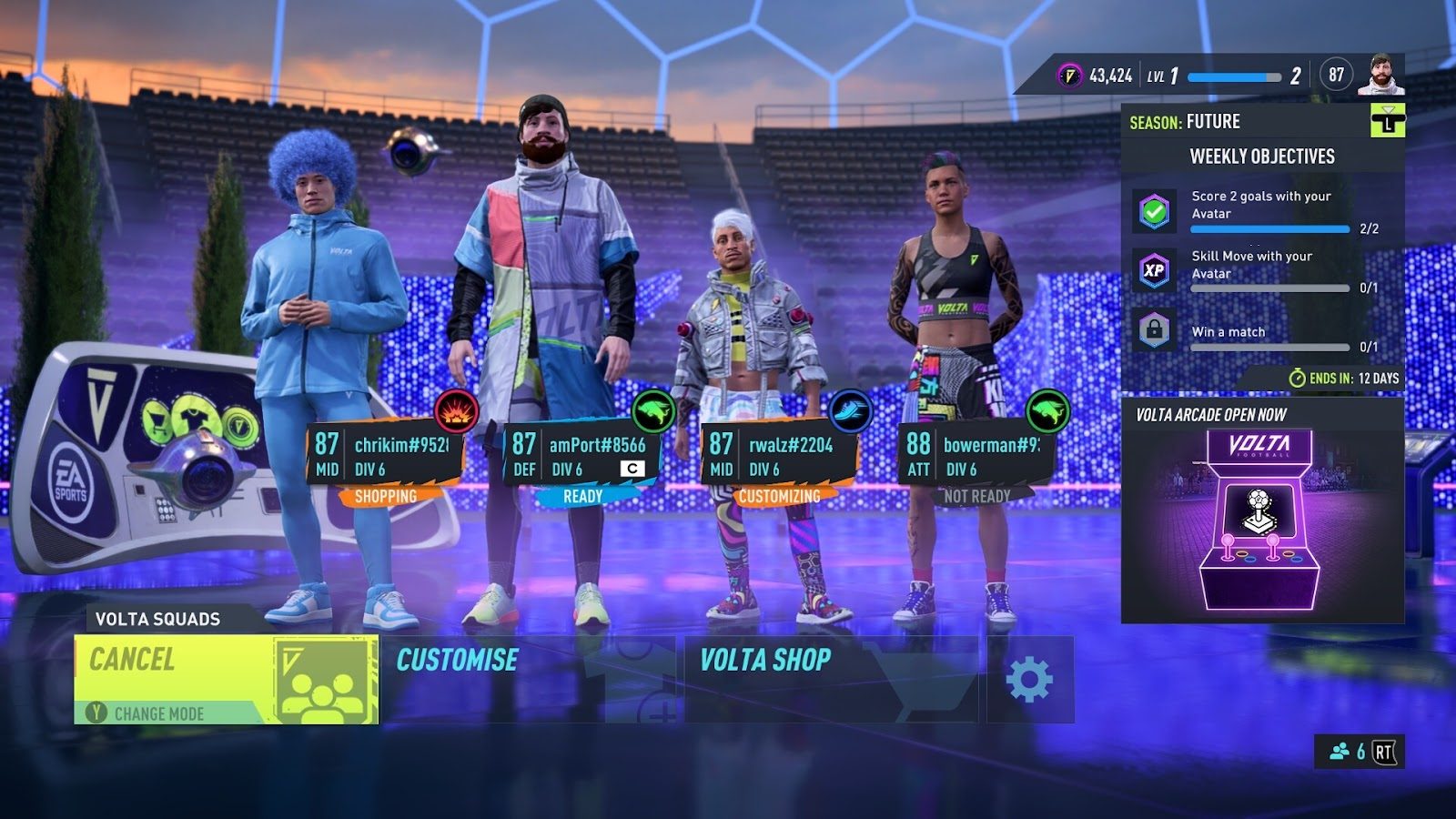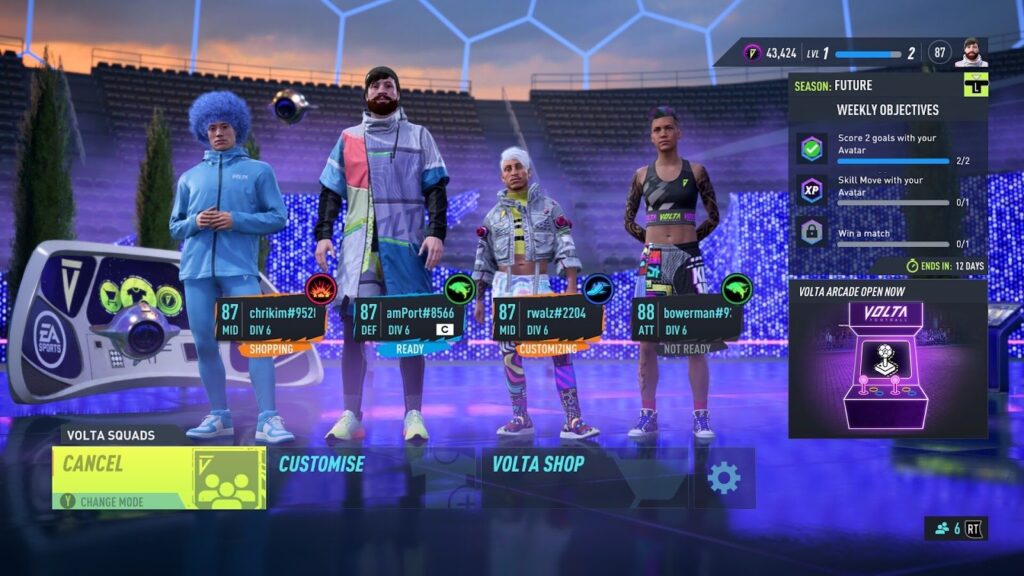 With Ultimate Team, stack your cards much as you would in Solitaire, just in a completely different way. Sometimes that's difficult, as a Frenchman from the Italian league will happily play with another Frenchman from anywhere; he gets along with any nationality from the Italian league, though woe betides you if you try to put him alongside a German from Spain. Then, even Messi becomes Ali Dia.
By completing tasks, playing matches or solving special puzzle challenges where you have to build a team according to certain parameters, you get new and new players, new and new packages, new and new coins. And it is fun. With Ultimate Team, you can play against live opponents and defeat computer-controlled clubs and get nice rewards for doing so.
And the best part is that this year it's significantly varied. Sure, you'll play with your fancy gold team in Division Rivals' main online mode, but plenty of challenges that earn you decent rewards and experience for your local Battle Pass force you to build a team of weaker, Silver players, for instance, and require you to score as many goals with a player of a certain nationality.
That means you must constantly adapt, change your lineup frequently, trawl the transfer market, and scout out cheap players who might be just right for the challenge.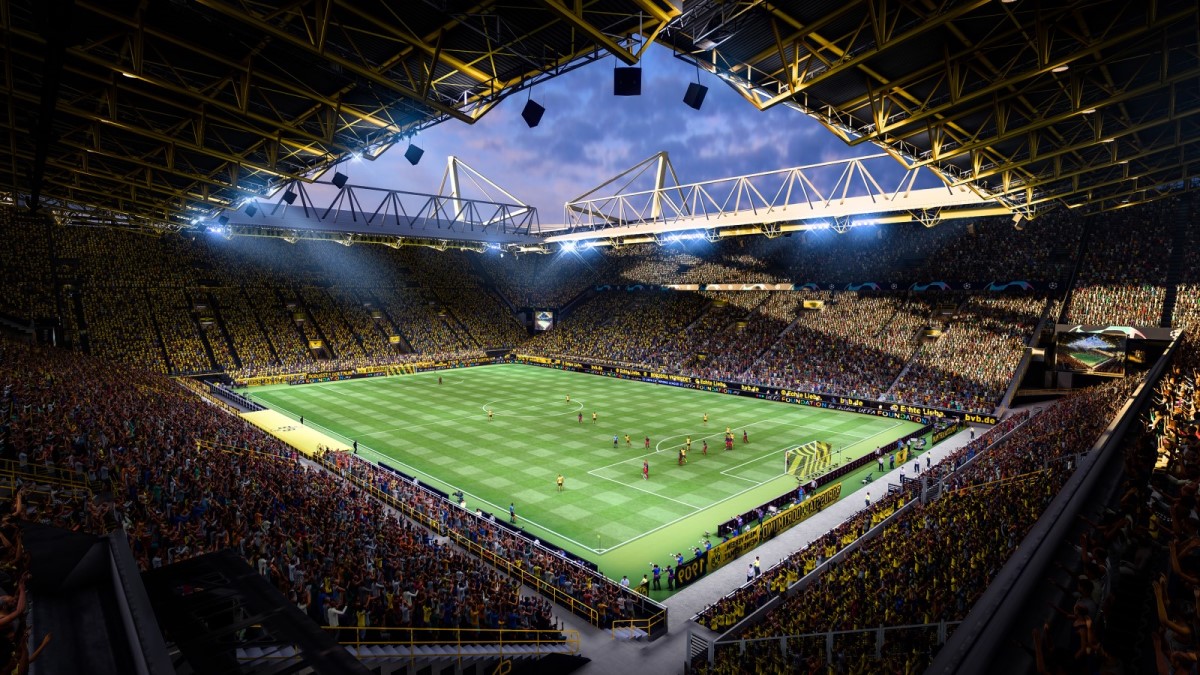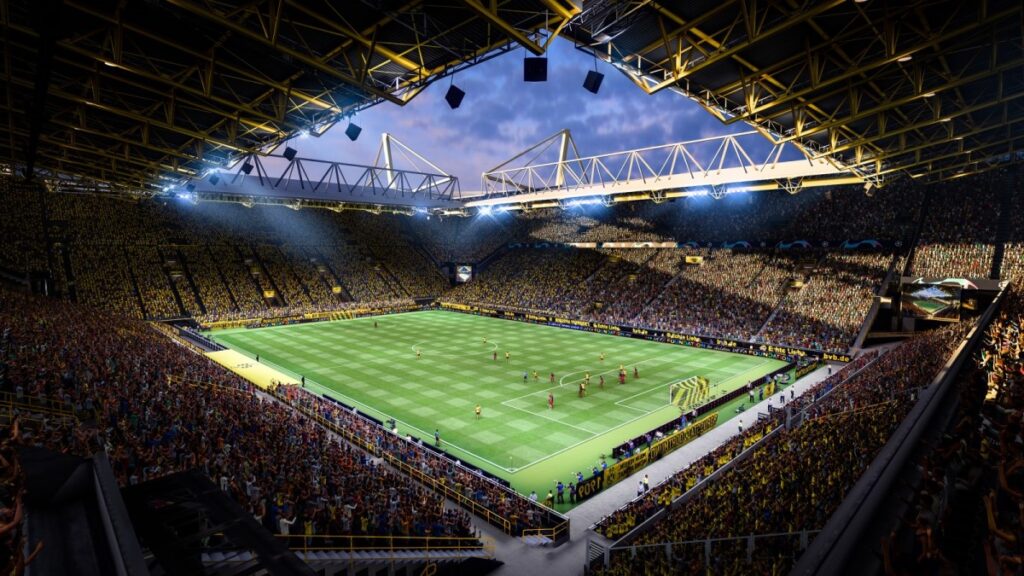 This is what FIFA does. It overpowers you with a wealth of content and rewards you for everything you do – so even if you lose ten games in a row, some of those new player packs are still waiting for you. You might almost forget that the whole system the game is based on smells dangerously of a pay-to-win concept, more like pay-to-compete in this case.
So what does that mean? Simply put, if you don't want to invest further in the game and buy decks or players with real money, it will take you a hell of a long time to build a competitive team in the higher tiers. Even in the ninth or tenth league, there are frustrating situations when the game will match you with an opponent whose elf has more stars than the night sky in the desert. You simply don't have a realistic chance against them.
So, it takes patience, skill at losing, or a little of the luck I had when elite goalkeeper Gianluigi Donnarumma fell out of a game, and I promptly sold him for a hundred thousand coins. However, this rarely happens, so the first steps into Ultimate Team can be tricky. It wouldn't surprise me if new players are as scared of online matches against live players at first as birds are of Simone Zaza.
However, the developers at EA Sports are taking at least some accommodating steps to make their virtual casino seem fairer. At the urging of the authorities, a percentage was added a few years ago to indicate how good players are in a particular deck (for the best players, it's still depressing numbers like <0.1%), so it was Donnarumma who won me over with the new feature – you get to see what's in the deck once a day before you pay for it.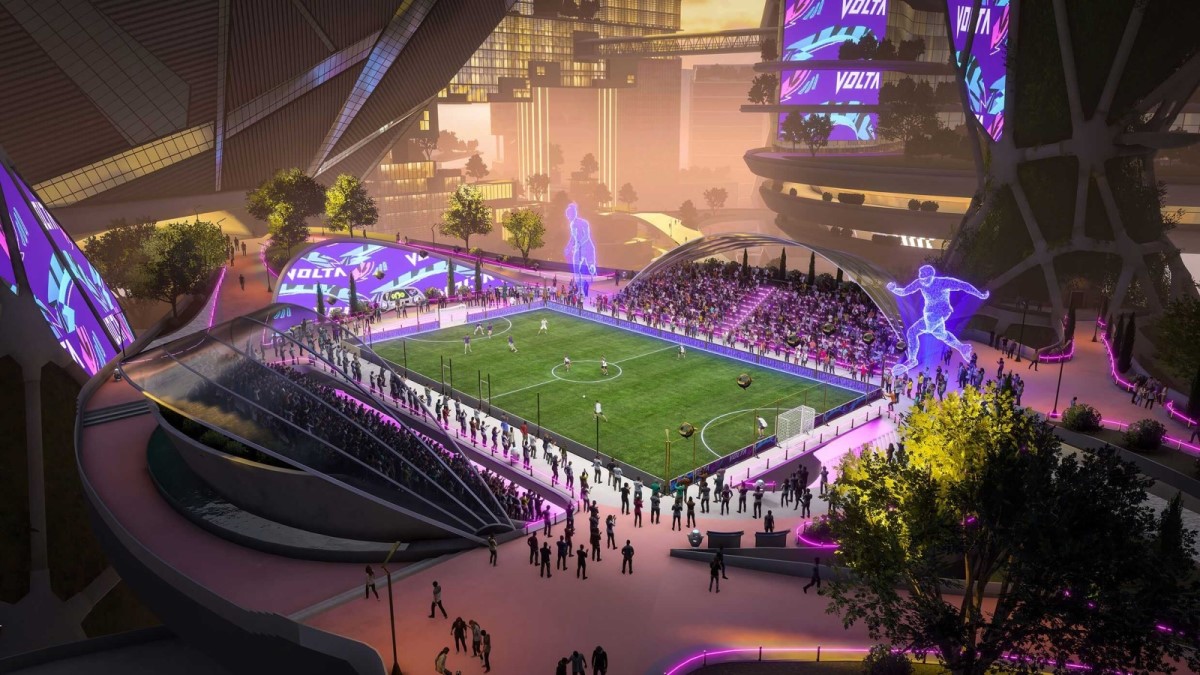 When you like the content, you drop coins and get cards. If you do not, you have lost nothing. And this seems relatively friendly to me.
Also Read:
FIFA 22 Trailer
The Review
FIFA 22
FIFA 22 scores with noticeably improved gameplay. The strengths of the new edition are thus most evident on the pitch in the games themselves. There have been changes made to player movement, duels, artificial intelligence and the general pace of the game. You will also like the slightly improved graphics with better lighting and spectators. The game mode offered is still mainly focused on multiplayer, headed by the still problematic FUT and the easier Volta. Fans of the single-player mode, on the other hand, will enjoy a fun career mode, where you can now create your club.
PROS
A slower and more realistic pace of the gameplay
More credible player movements and battles
Enhanced and smarter artificial intelligence
The more impressive game atmosphere and good presentation
Complete licensing of leading clubs with few exceptions
Ability to create your team in career mode
Overall, a funny career mode
Audio-visual treatment with better lighting
Soundtrack is solid
Nearly complete technical level and optimization
CONS
PC, PS4 and Xbox One versions do not have the new features
The FUT mode is still based on microtransactions
Occasional illogical goals and objectives of the coach in career mode
The story mode is missing