Ubisoft, the renowned video game developer, is reportedly already hard at work on new additions to the beloved Far Cry franchise. This news comes from a report by Tom Henderson of Insider Gaming, who reveals that the company is currently developing not one, but two new Far Cry games.
The first, codenamed Project Blackbird, is said to be the seventh main installment in the series, while the second is a standalone multiplayer game known as Project Maverick.
Project Maverick, in particular, has garnered attention for its unique gameplay concept. According to sources, Ubisoft has chosen the rugged and wild landscape of Alaska as the setting for the multiplayer game.
Players will be thrown into this harsh environment and tasked with fighting for survival in an "extraction-based" shooter, similar to popular titles such as Escape from Tarkov or Call of Duty's DMZ mode. However, it should be noted that this information is not confirmed and may change as the project continues to evolve.
The Far Cry franchise has always been known for its immersive open-world environments and thrilling gameplay, and it seems that Ubisoft is taking this to the next level with Project Maverick.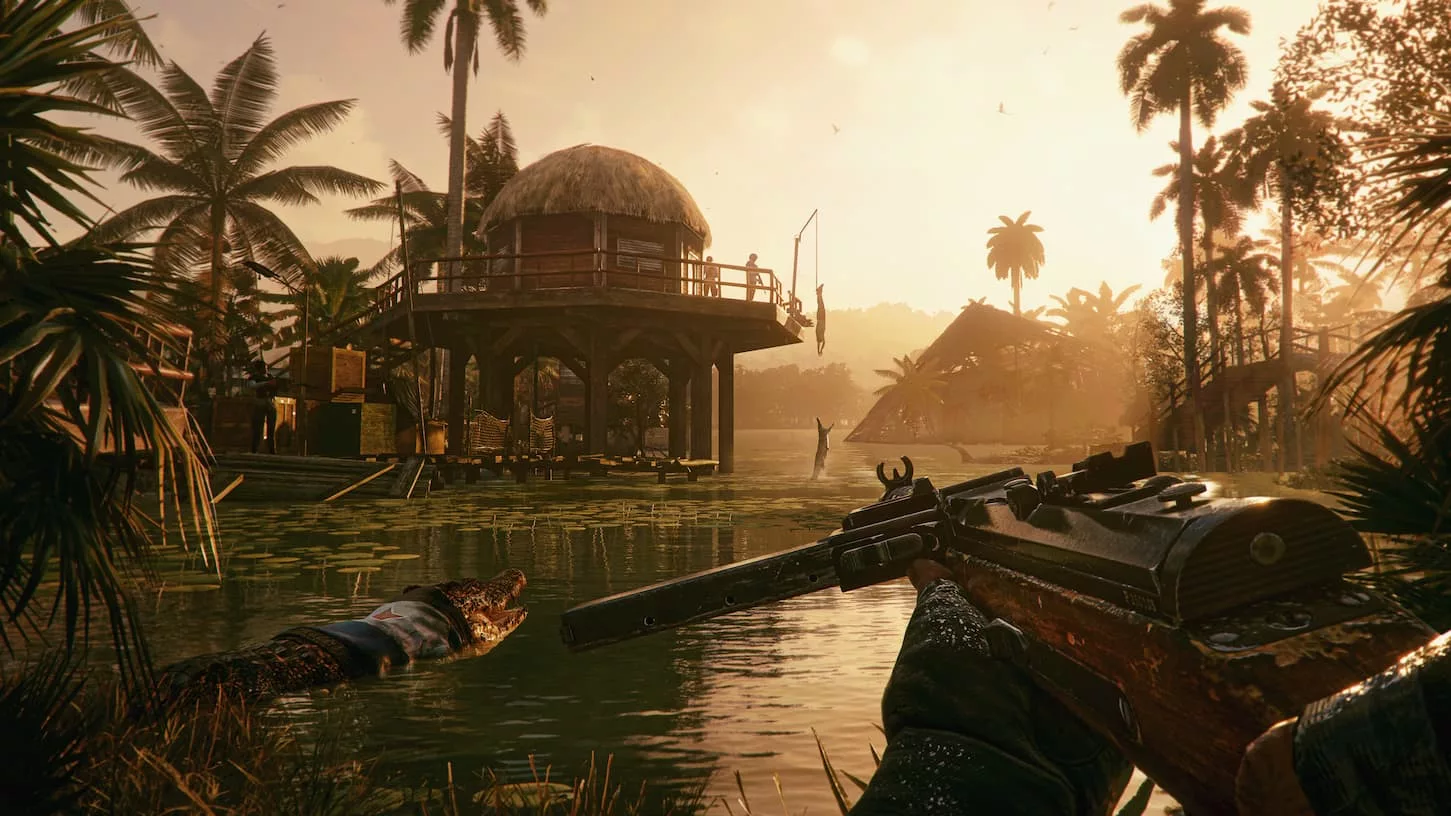 The idea of pitting players against each other in the unforgiving Alaskan wilderness is sure to provide an exciting and intense experience for fans of the series. While details are still scarce, it's clear that Ubisoft has ambitious plans for the future of Far Cry and we can't wait to see what they have in store for us.
It appears that the development of Far Cry 7 and its multiplayer component were initially being tackled as a unified project at Ubisoft. However, following the departure of team leader Dan Hay from Blizzard, the projects were reportedly divided.
Speculation suggests that this may be the reason behind Far Cry 7's setting in Alaska, but nothing has been confirmed as of yet. When questioned about the rumors, Ubisoft simply stated, "We do not comment on rumors or speculation." Despite this, reports have indicated that the release date for Far Cry 7 has already been determined.
As for when we can expect to see Far Cry 7 hit store shelves, the Ubisoft Montreal team, who seem to be primarily responsible for the project, have stated that they anticipate a release in 2025.
This would place the release of Far Cry 7 approximately four years after the launch of Far Cry 6, which aligns with the series' typical release schedule of a new main installment every three to four years.