Counter-Strike has been a staple in the gaming industry for over two decades, with its competitive gameplay and intense shooter mechanics drawing in players from all over the world.
Rumors of a Counter-Strike 2 have been circulating for weeks, and it seems that Valve, the game's developer, may be gearing up for a major update to the game.
Valve recently registered a trademark for CS2 on March 14, which has caused excitement in the community. The trademark registration explicitly linked the name Counter-Strike to the CS video game, adding further fuel to the rumors of a potential sequel.
In addition, the official CS:GO Twitter account has changed its cover image, featuring five anti-terrorists, which has left fans guessing as to what it could mean.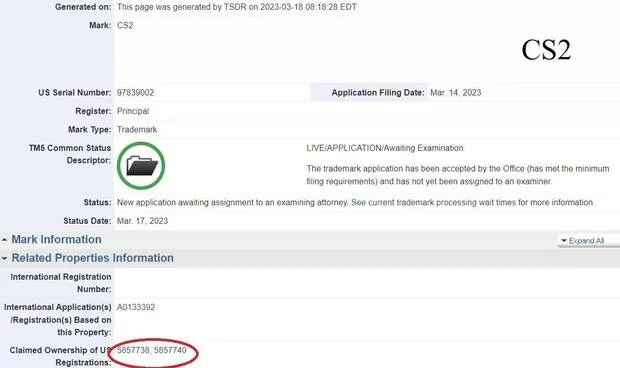 Speculation surrounding Counter-Strike 2 has been building for some time, with the appearance of ".exe" files with the name in NVIDIA drivers and references in the DOTA 2 code.
Furthermore, Valve has been updating the game and its blog, with data mining revealing a hidden and unpublished post related to Counter-Strike 2.
Many are expecting Counter-Strike 2 to be an update to CS:GO's Source 2 engine, which would bring a host of improvements and changes to the game.
There are also rumors of a potential beta release, with some speculating that the five anti-terrorists in the new cover image could signify a countdown to the beta launch.
Regardless of what Counter-Strike 2 ends up being, it's clear that the community is eagerly anticipating the next chapter in the legendary shooter franchise. With Valve's history of delivering top-quality games and updates, it's likely that fans won't be disappointed when the game is finally revealed.