The RIDE series is back with its fifth installment, and Italian game developer Milestone promises it will be the most authentic and exciting driving simulation ever. With a release date set for August 24th, RIDE 5 will be available exclusively on PlayStation 5, Xbox Series X|S, and PC.
For fans of the series, the new game promises to offer a fresh and exciting experience. For the first time in RIDE history, the Career Mode will feature a narrator, who will guide players through their journey in the world of virtual racing.
In this mode, players can expect to encounter 10 rivals with different personalities and backgrounds, making the competition more challenging and exciting than ever before.
The Career Mode will feature four main Career Race Packs, containing up to 200 events, which players must complete before unlocking the next pack.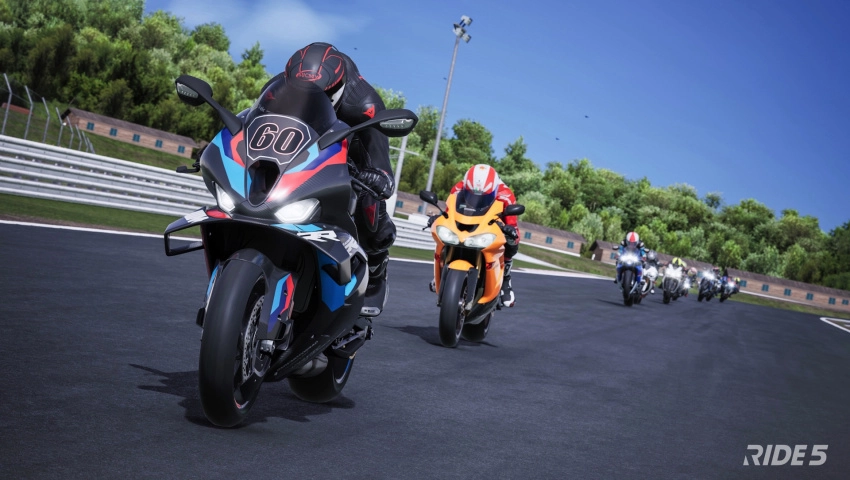 The dynamic weather system is another exciting addition to the game. RIDE 5 will feature a weather system that calculates track and air temperatures in real-time to generate realistic weather changes during races. This will add a new level of realism and excitement to the game, making each race more challenging and unpredictable.
The improved physics of the motorcycle, including improved interaction between the driver and the machine, will further enhance the realism of the game. There will also be options available to make the game easier for less experienced players, such as power brakes and automatic steering.
For the first time, RIDE 5 will feature a split-screen mode, which will allow players to invite friends to play in local mode.
Additionally, the game will offer an Event Director in Creation Mode, which will allow players to create an unlimited number of scenarios, customizing their racing and championship experience, choosing the types of bikes allowed in the event, selecting AI opponents and tracks, creating new liveries from scratch, and even deciding on the system scoring and rules.
Overall, RIDE 5 promises to be a must-play game for all two-wheel racing enthusiasts, featuring a stunning new level of realism and exciting gameplay that will keep players engaged for hours on end. So mark your calendars for August 24th and get ready to experience the next chapter in the RIDE series.