Natsume, the renowned video game developer, has shared the eagerly anticipated launch date for the newest entry in the Harvest Moon series – The Winds of Anthos. This beloved farm simulation saga will be making its way to PlayStation 5, Xbox Series X/S, PlayStation 4, Xbox One, Nintendo Switch, and PC (via Steam) on September 26.
In a surprising development, it has been unveiled that NIS America will bring out a limited edition of the game. Priced at $84.99, this special edition features a range of enticing elements including the base game, the game's original soundtrack, a plush sleeping cow toy, a set of distinctive pins, and a unique box to house all these treasures.
Anticipating the Adventure
Natsume's President and CEO, Hiro Maekawa, couldn't hide his enthusiasm as he announced the September release of Harvest Moon: The Winds of Anthos. He shed light on the unique features of the limited edition, predicting, "Fans are sure to revel in the engaging elements included in the new Harvest Moon game when they dive into it this September."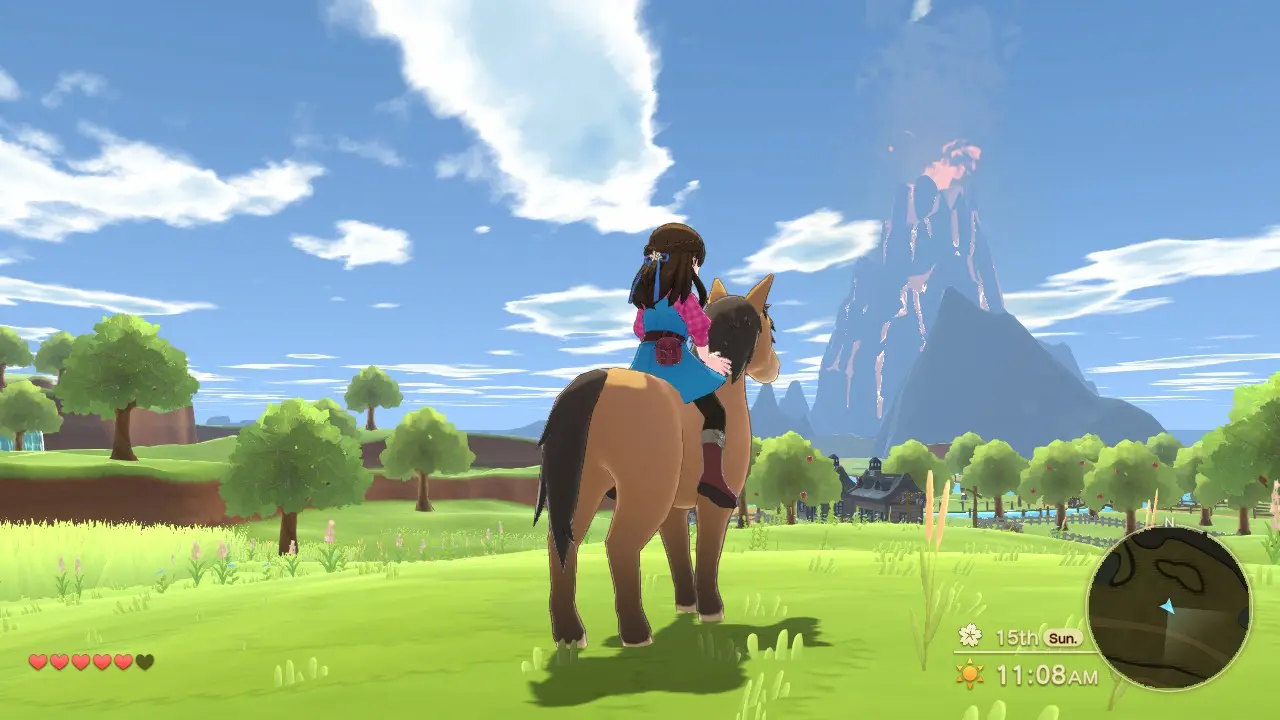 The Story of Anthos
The setting for this latest installment is Anthos, a tranquil land that was formerly safeguarded by the Harvest Goddess and Harvest Sprites, who defended its denizens from natural disasters like storms and earthquakes. But tranquility was disrupted when a catastrophic volcanic eruption threatened the existence of life in Anthos, forcing the Harvest Goddess and Harvest Sprites to exhaust their powers to safeguard the people and animals.
The aftermath left the villages of Anthos disconnected from each other, with some unfortunate individuals trapped outside their homes, unable to return. The Harvest Goddess, holding onto hope for reconnection, dispatched a bottle containing a letter and a magical key before succumbing to a deep slumber.
Fast-forward a decade, you stumble upon the SOS message dispatched by the Harvest Goddess. Together with your quirky inventor friend, Doc Jr., and a host of other characters, the onus falls on you to awaken the Harvest Goddess and the Harvest Sprites, and to reconnect the severed villages of Anthos.
Exciting Game Features
Doc's upgraded Expando-Farm feature lets you farm across the diverse landscape of Anthos, from frosty peaks to picturesque beaches.
Key highlights of the game include:
Raising various types of cows, chickens, and sheep in your barn, and the chance to encounter exotic wild animals in Anthos.
Courting five different bachelors and bachelorettes, leading to potential marriage.
Keeping unique pets ranging from wolves to exotic animals like ferrets.
Collecting seeds from Harvest Wisps scattered across Anthos. Be alert for rare ones that emerge only at specific times.
Exploring the vast expanse of Anthos on foot or on mount, with a variety of unique and unusual mounts available.
Utilizing the Harvest Goddess's Warp Statues for fast travel across the world.
Enjoying photo ops, selfies, and more!
Join the adventure this September and partake in the exciting journey of reconnection in Harvest Moon: The Winds of Anthos.