Apples iMac falls into the category of so-called all-in-one computers. Those are devices where the PC technology sits directly behind the monitor. This frees up space on and under the desk. All-in-ones also make for a neat appearance because cables are largely eliminated.
With its slim and high-quality aluminum case, the iMac goes one better. Turned on, the enthusiasm grows even more: the high-resolution Retina display delivers a razor-sharp image on which you can no longer recognize individual pixels at a typical viewing distance. Stay tuned for our 2022 ultimate iMac buying guide, as we will share much helpful information for you.
Should you buy the new 24-inch iMac?
The 24-inch iMac is currently the only iMac that Apple still offers as a new device and our clear recommendation for the vast majority of all buyers.
Tip: The older iMacs with Intel processors are only sold refurbished by Apple. There are also remaining stocks available in stores. Information about these devices can be found on page 4.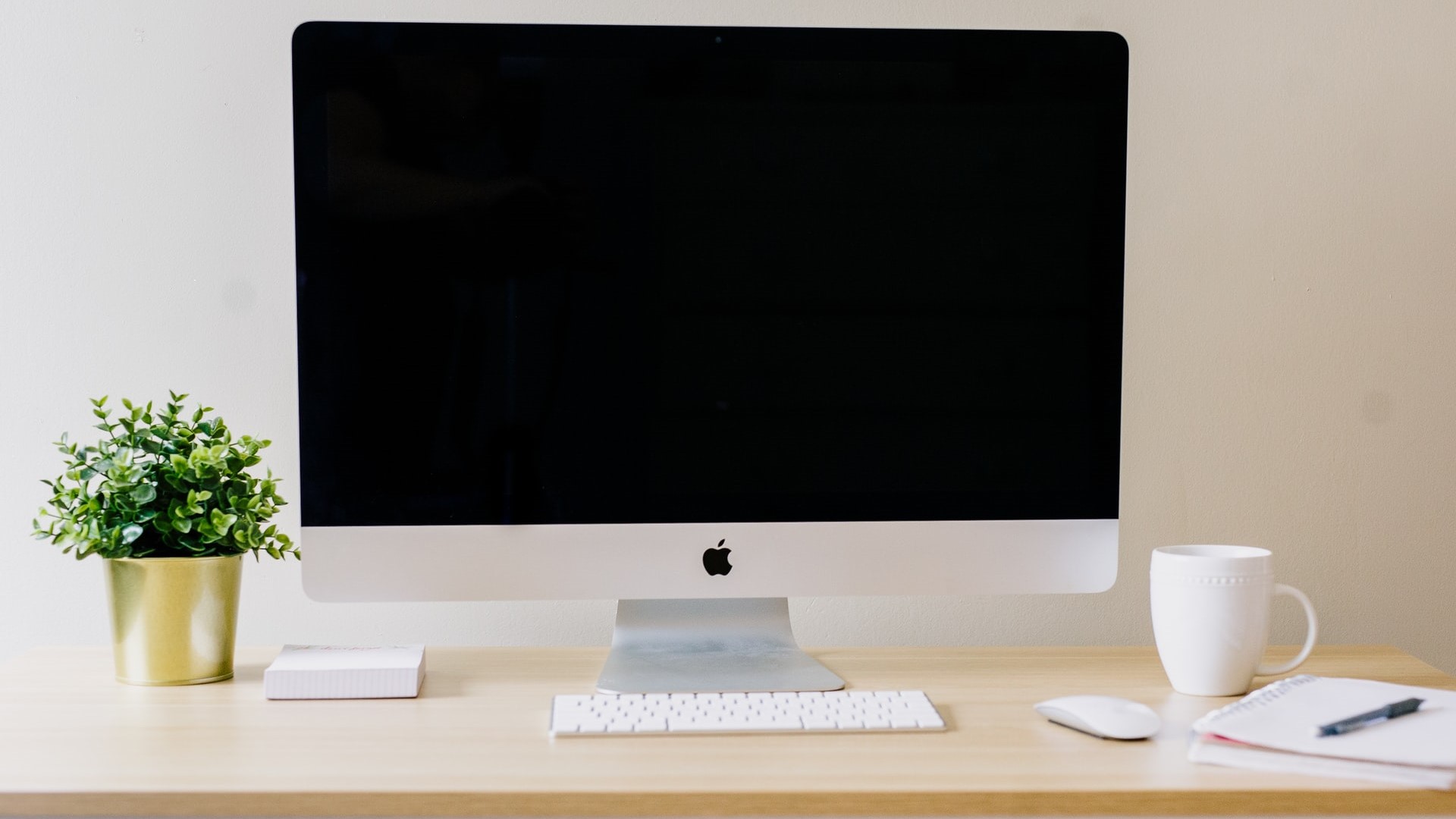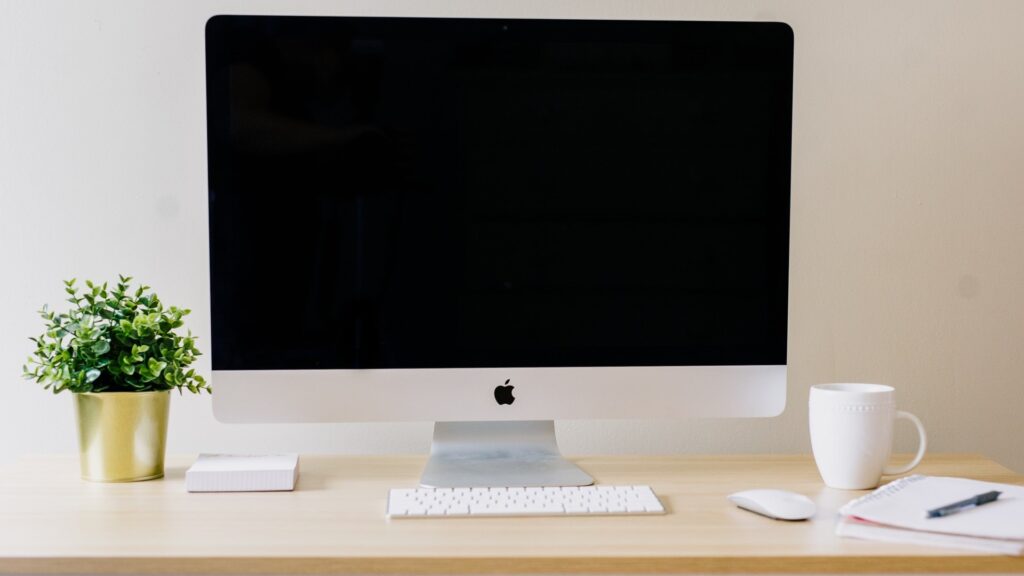 In this device, Apple installs the self-developed and particularly efficient M1 CPU. Two comparatively small fans are therefore sufficient for cooling. Therefore, the M1 iMac is almost inaudible even under load, although the slim case makes heat dissipation more difficult than easier.
This iMac looks like a large iPad and is barely thicker than the Apple tablet with a good 11 millimeters. It is available in six different colors and in classic silver-gray. There is another difference between older iMacs that is less noticeable.
In the M1 iMac, there is a much better webcam (FullHD resolution compared to HD, bigger camera sensor for less image noise, software-based image optimization) and more microphones. Both of these pay off in video conferencing.
Even with the entry-level model for around $1500, you can't go far wrong. It features the same 4.5K display and just as much computing power as the more expensive M1 iMacs. You can upgrade all 24-inches models with more RAM and storage when you go to the checkout. For the RAM, eight gigabytes is the standard, and 16 gigabytes is the maximum.
Its SSD has 512 gigabytes (256 gigabytes on the entry-level model). However, you can expand it to 1 or 2 terabytes for an additional charge. You can find recommendations for this on the next page.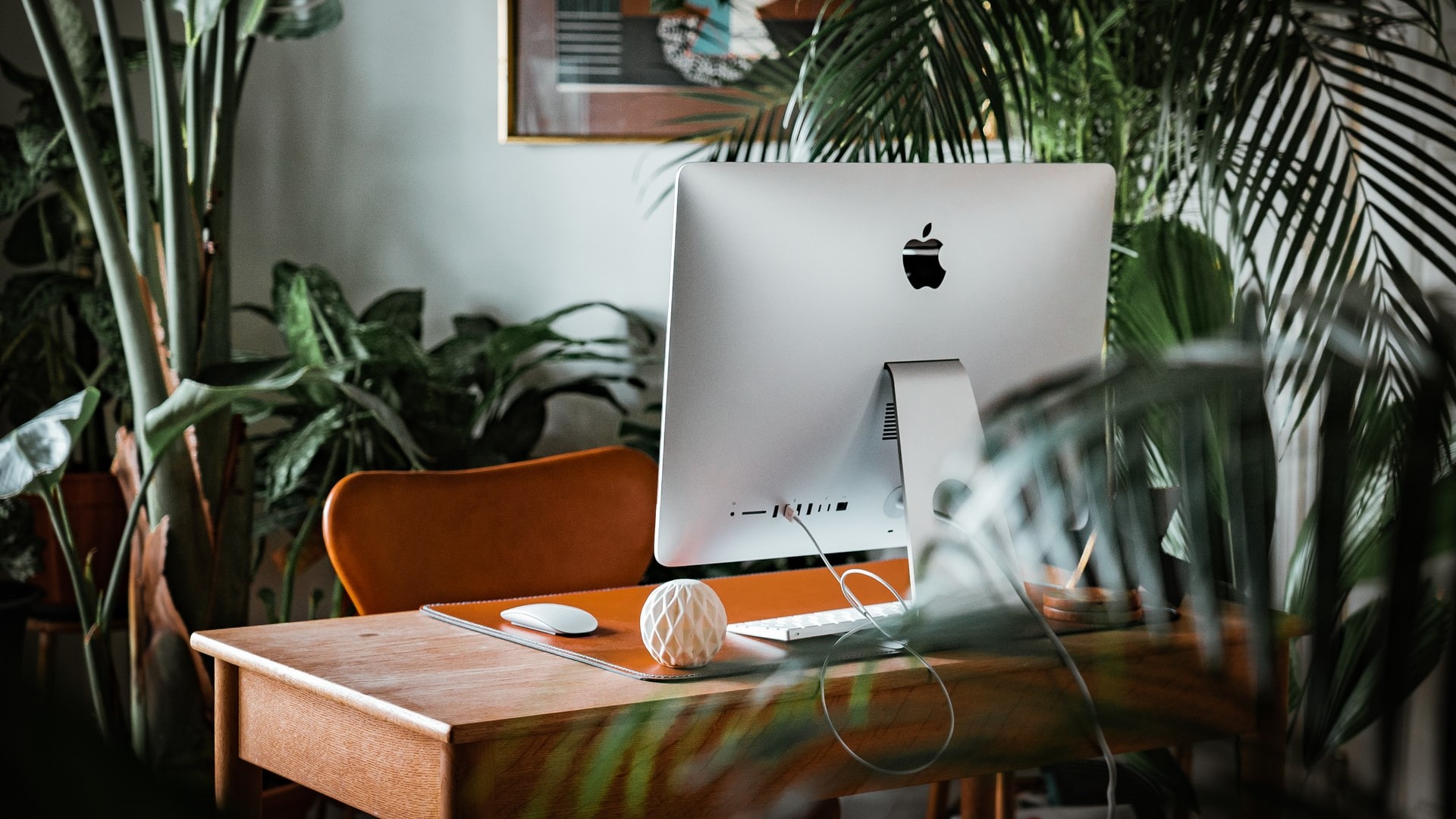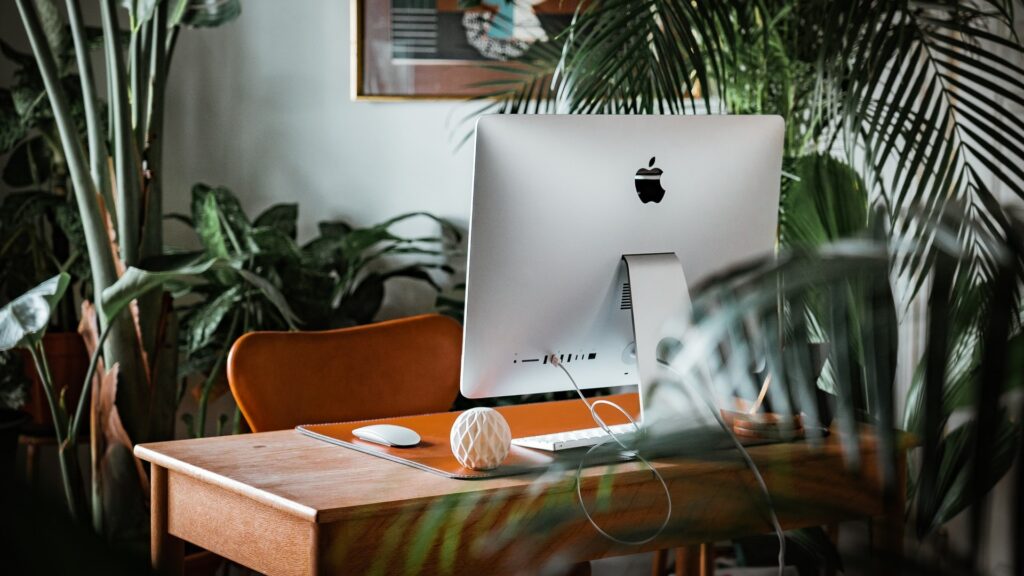 iMac: Upgrade options
Apple's current macOS operating system runs on all new iMacs. Usually, apple supplies its models with an annual operating system upgrade for five years. Experience shows that there are still two years of security updates after that.
This is always calculated from the release of a device generation. iMacs with an M1 CPU were released in April 2021, which means they will receive updates until around 2028.
How well a Mac ages depends not only on the software but also on the hardware and how well it meets your needs over the years. Since you can only upgrade iMacs when you buy them, your choice will set you up for years to come.
This applies to the CPU, RAM, and SSD size and the keyboard and mouse, which can only be ordered in the matching color when you buy the Mac.
A rule for the "optimal" equipment does not exist here, but experience values that suit most users do. We will see what upgrade options the new iMac has in the following.
CPU and GPU
The M1 chip combines a processor (CPU) and graphics unit (GPU). In the iMac, apple always offers 8 CPU cores. With the GPU, you can choose between 7 and 8 cores. The difference in performance is about 12 percent. In practice, this is barely noticeable. Still, it is a good investment to pay some more for the next bigger model. You get the eighth GPU core for that:
The eighth GPU core
The Magic Keyboard with the integrated Touch ID fingerprint scanner.
Two additional USB 3 ports (possibly saves a USB hub, which ruins the pretty iMac design)
A gigabit Ethernet network port, which Apple has elegantly integrated into the iMac's power supply (no additional cable on the desk)
The choice among all color variants (the entry-level model is not available in yellow, orange and purple)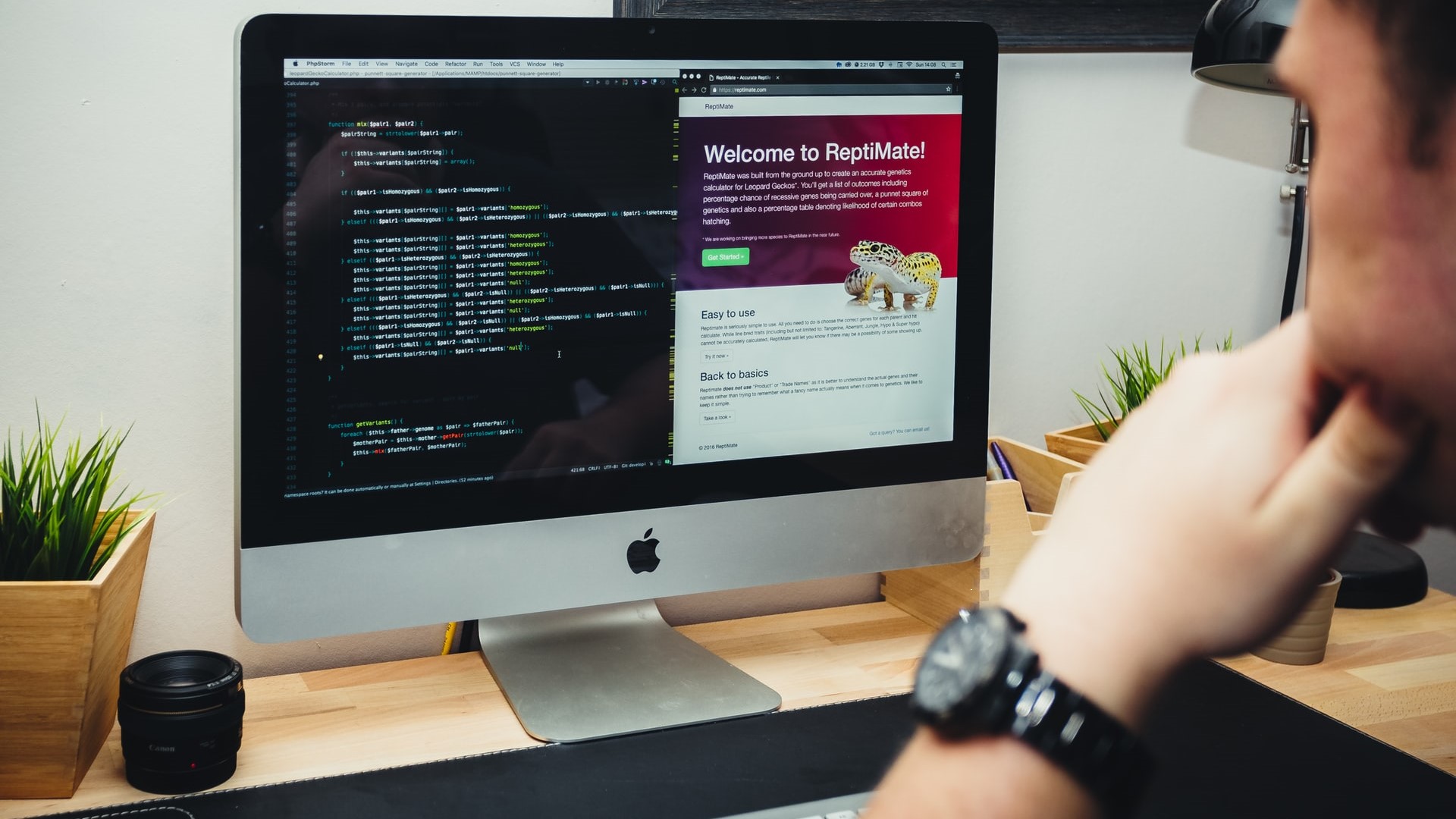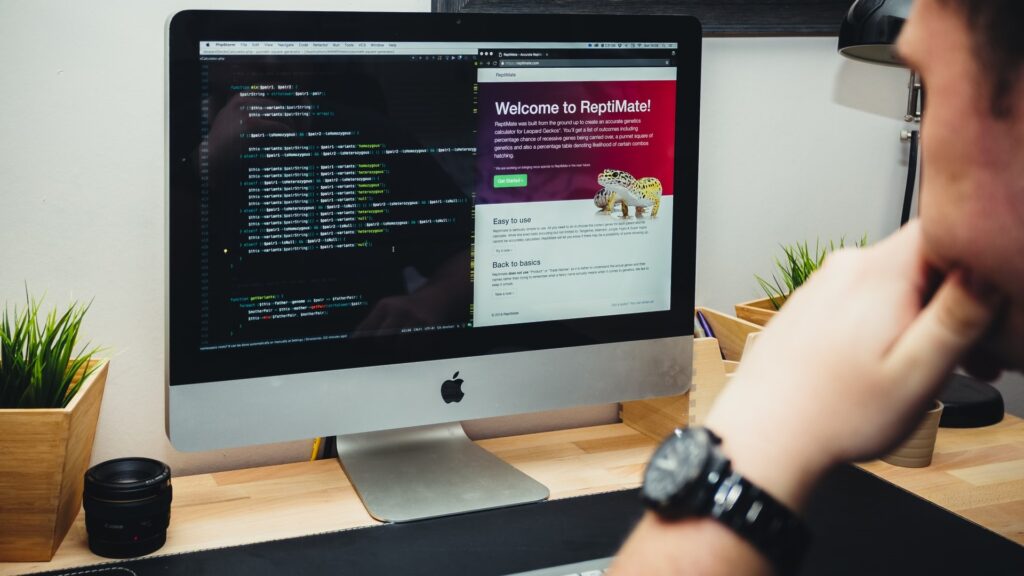 SSD
The iMac comes with a 256 gigabyte SSD. 512 GB, 1 or 2 TB models are available for an additional charge. Find out your current storage needs before you decide. Just how much memory do you occupy on your current computer?
Then put an iMac in your shopping cart that offers at least double the amount of storage. It does not have to be more. Suppose against all expectations, the memory eventually runs out. In that case, you can still connect an external drive to your iMac via USB/Thunderbolt.
Memory
The iMacs come with a solid basic configuration of 8 gigabytes, which is enough for office work, browsing and simple games. You have more space, for instance, for elaborate image editing, editing videos or running many programs at the same time, in 16 GB.
Keyboard
The entry-level model comes with the Magic Keyboard. For an additional charge, you get the variant with Touch ID (standard for the 8-core GPU models). It includes a fingerprint sensor, which simplifies unlocking the Mac enormously. Many applications can also be unlocked with it, such as the password manager 1Password.
Mouse and trackpad
Basically, you can use any mouse to control Macs. Scrolling is jerky when controlling with third-party devices in our experience, however. The Magic Mouse included with the iMac is a win in this respect, at least.
Apart from that, we think it is rubbish. It starts with the fact that the mouse cannot be charged on the fly because Apple placed the charging port on the bottom. In addition, the touch-sensitive surface is too small to control the Mac over it with very comfortable gestures (for example, swiping to go back to the previous web page).
For around $60 extra, you get the Magic Trackpad 2, which solves these problems. Suppose you have only been familiar with the mostly mediocre touchpads of Windows laptops. In that case, you will be surprised by how well Apple's trackpad works.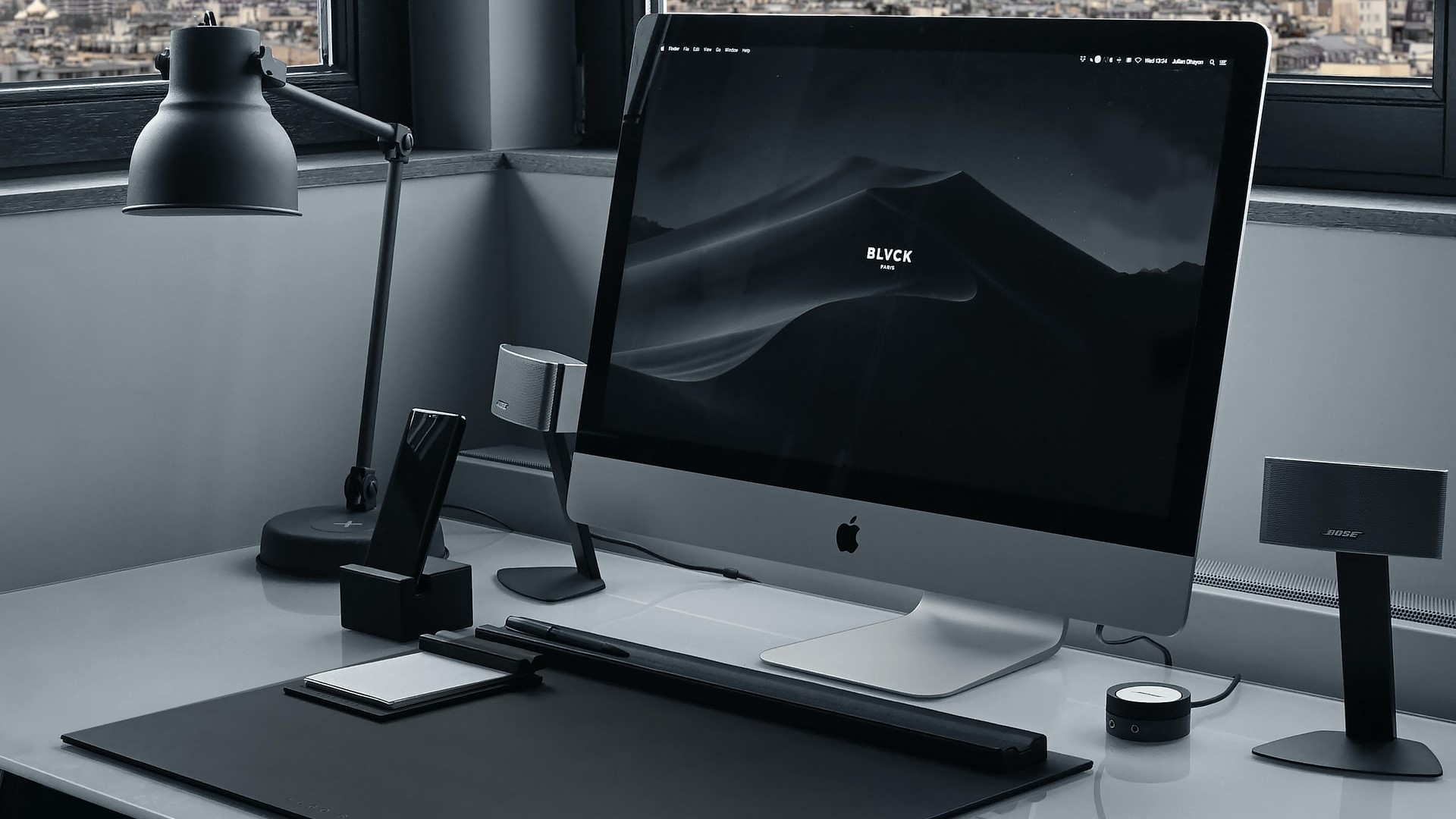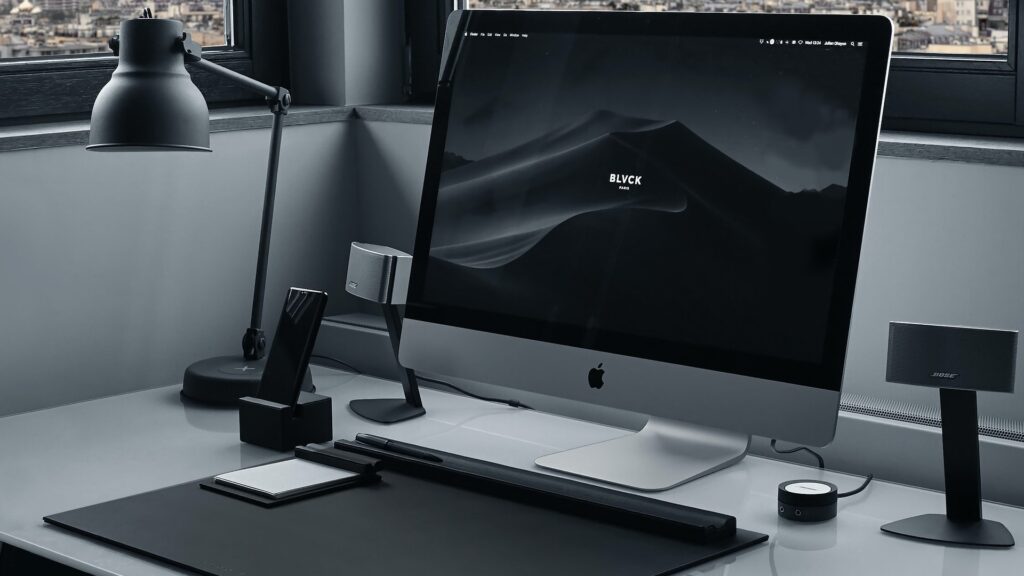 Should you buy refurbished iMacs to save costs?
It can be interesting to buy a used device that Apple has refurbished. These so-called "refurbished Macs" are offered by Apple on their own website. The range there changes every night, so it is quite possible that your desired configuration will also appear there sooner or later. The purchase can be worthwhile depending on the price advantage. On refurbished Macs, apple offers a one-year warranty, Free Shipping and Free Returns.
If you buy the iMac on business from an Apple Store, then it might be worth asking for a business discount. Experience shows that there's about 3 percent in it for Macs that aren't exactly brand new on the market. Considering the prices Apple charges for the iMac, even that quickly adds up to an impressive amount.
iMac: Savings tips for students, teachers and university employees
College students, faculty, and university staff should look at Apple Store Education in search of the best price. However, for the most part, buying the iMac should probably be done online.
Especially the already mentioned six standard configurations are in stock at Apple and at many retailers. Some dealers also stock better equipped, customized configurations, which are called "Built to order" in Apple jargon.
Should you go for the old iMacs with Intel Processors?
One important tip for a cheaper iMac only applies to Intel-based devices and concerns the working memory. Apple's memory is disproportionately expensive. Instead of ordering it, you can easily install it yourself in a few minutes.
For those who don't want to spend a lot of time on specs and selection, the Mac memory store for iMac RAM is a good choice. You don't have to bother with detailed specifications there. You select the model year of the iMac to find the suitable components. Apple shows how to upgrade the iMac's working memory on its help pages.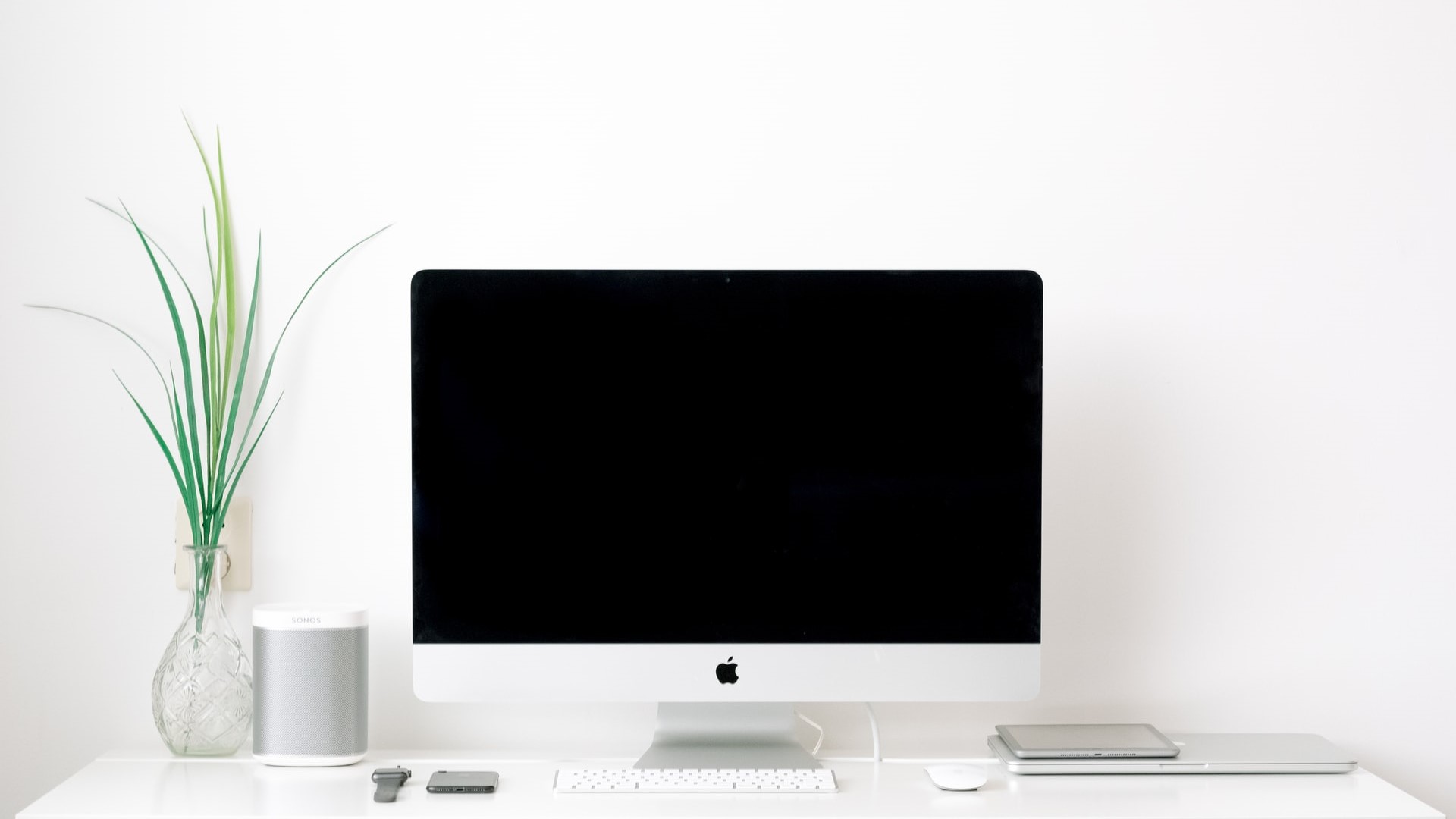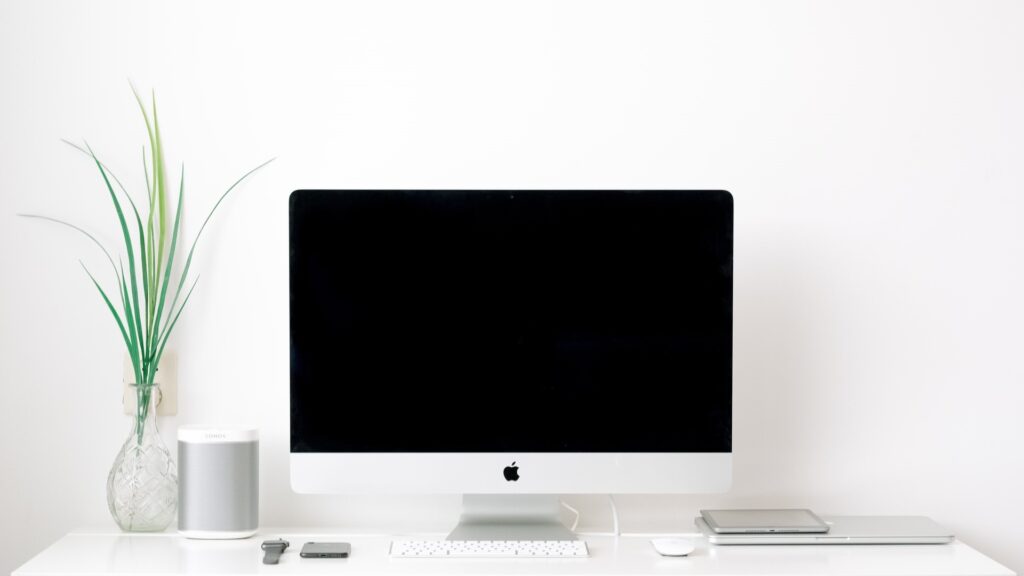 Apple or Intel processor for the iMac?
Intel processors, which were used until now, are vanishing from Apple computers. Already Apple's first desktop CPU, M1, is regarded as a bull's eye. It keeps up with or even surpasses the previously used Intel CPUs in almost all speed tests. At the same time, power consumption is significantly lower, and, most importantly, M1 generates less heat.
Therefore, Apple CPU-equipped iMacs do not need to be cooled as intensively and are quieter. This means especially for the iMac: Although the models with Intel CPU are very quiet in normal use, they develop a noise level comparable to laptops under load. The M1 iMacs, in contrast, stay almost inaudible even during intensive use.
M1 offers more future-proofing. Apple will probably only offer operating system updates for Intel iMacs for about three to four years. This figure is based on experience from the switch from PowerPC to Intel CPUs in the 2000s. Since the M1 is technically closely related to the chips in the iPhone and iPad, select mobile apps will also run on iMacs with the new CPU.
The M1, therefore, has all the trump cards on its side – almost. The screen size is one problem. A 24-inch screen is not enough for everyone. Thus, for those who need more space, we recommend a Mac Mini or Mac Studio in combination with an external display. If you really want an all-in-one computer, an older iMac with a 27-inch display might be an option.
However, an Intel CPU is always installed in these devices with the associated disadvantages. The models are officially discontinued and, only available from Apple as refurbished computers (see above). In addition, dealers still offer the old iMacs from remaining stocks – here, haste may be required when deciding to buy.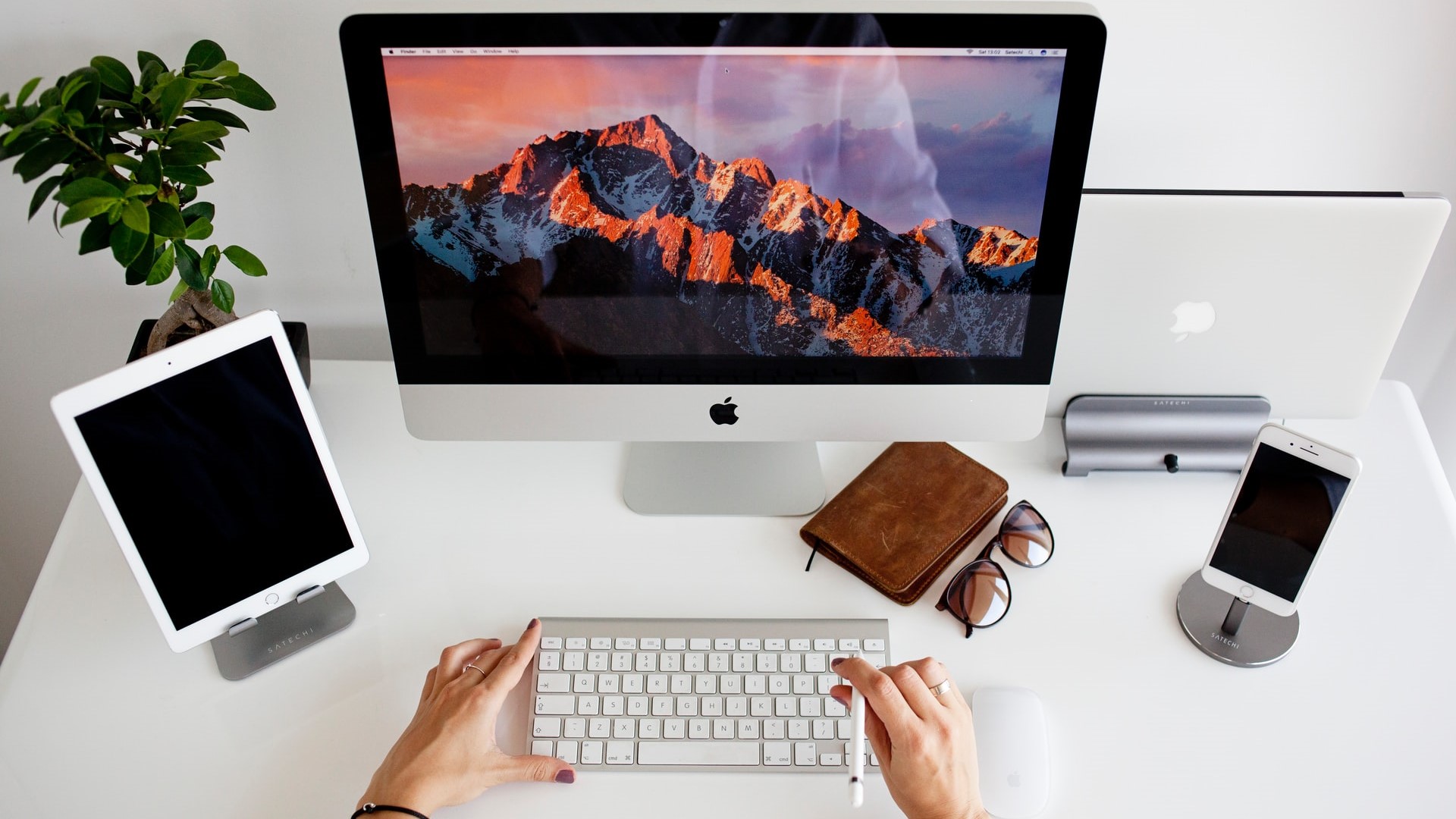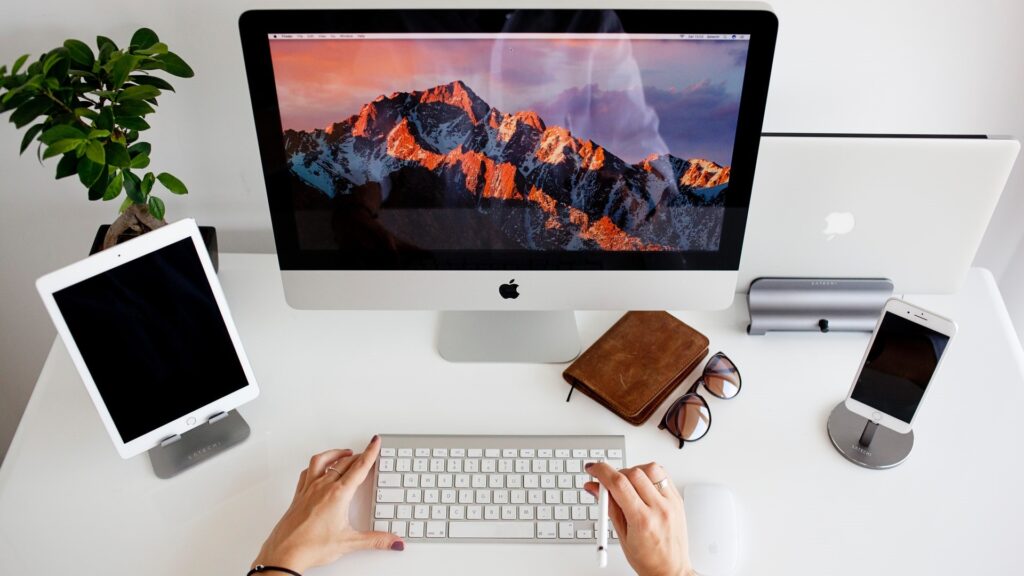 Should you buy the 21.5 inch Intel iMac?
At first sight, the 21.5-inch model can save you some money. But the smallest iMac only meets the simplest requirements from our point of view. It hardly offers any future-proofing: The Intel CPU from the seventh generation is already covered in dust – currently Intel's eleventh generation.
The M1 chip in the 24-inch iMac wipes the floor with it in terms of performance. This does not only apply to the CPU performance but also to the graphics department. The screen is also old-fashioned. The resolution is stuck at FullHD (1,920 x 1,080 pixels), and the image looks grainy.
Also Read:
Should you buy the 27-inch Intel iMac?
Apple offers the 27-inch iMac with Intel CPUs of the penultimate, tenth generation. Concretely, this is the Intel Core i5 with six cores, which you get with 3.1 GHz or 3.3 GHz. The difference in price between the two models is around 200 dollars, but you do not only invest that in the CPU.
Apple doubles the size of the SSD from 256 to 512 gigabytes simultaneously, which clearly improves the future-proofing of the device. The €2,600 iMac model with a Core i7 CPU is worthwhile for particularly performance-hungry applications, particularly since it also comes with a better graphics adapter, AMD's Radeon Pro 5500 XT.
That brings us to the topic of "graphics" in general and the 5K display of the 27-inch iMac in particular. Although you go for the Core i5, the large iMac's GPU, an AMD Radeon Pro 5300, is much more powerful than that of the 21.5-incher.
Furthermore, iMac adjusts the color display to the ambient light on demand, requiring an additional sensor in the display. Apple calls this function "True Tone". If this is still not comfortable enough, the user can choose an option reserved for the iMac 27-inch, which Apple only offers on the way to the checkout: the nanotextured glass.
Costing around $700, this add-on makes the display less reflective without sacrificing contrast. Our colleagues from The Verge have published comparison photos according to which this works, especially when the light falls directly on the iMac through a window. You can only clean the nanotextured glass with the included cleaning cloth.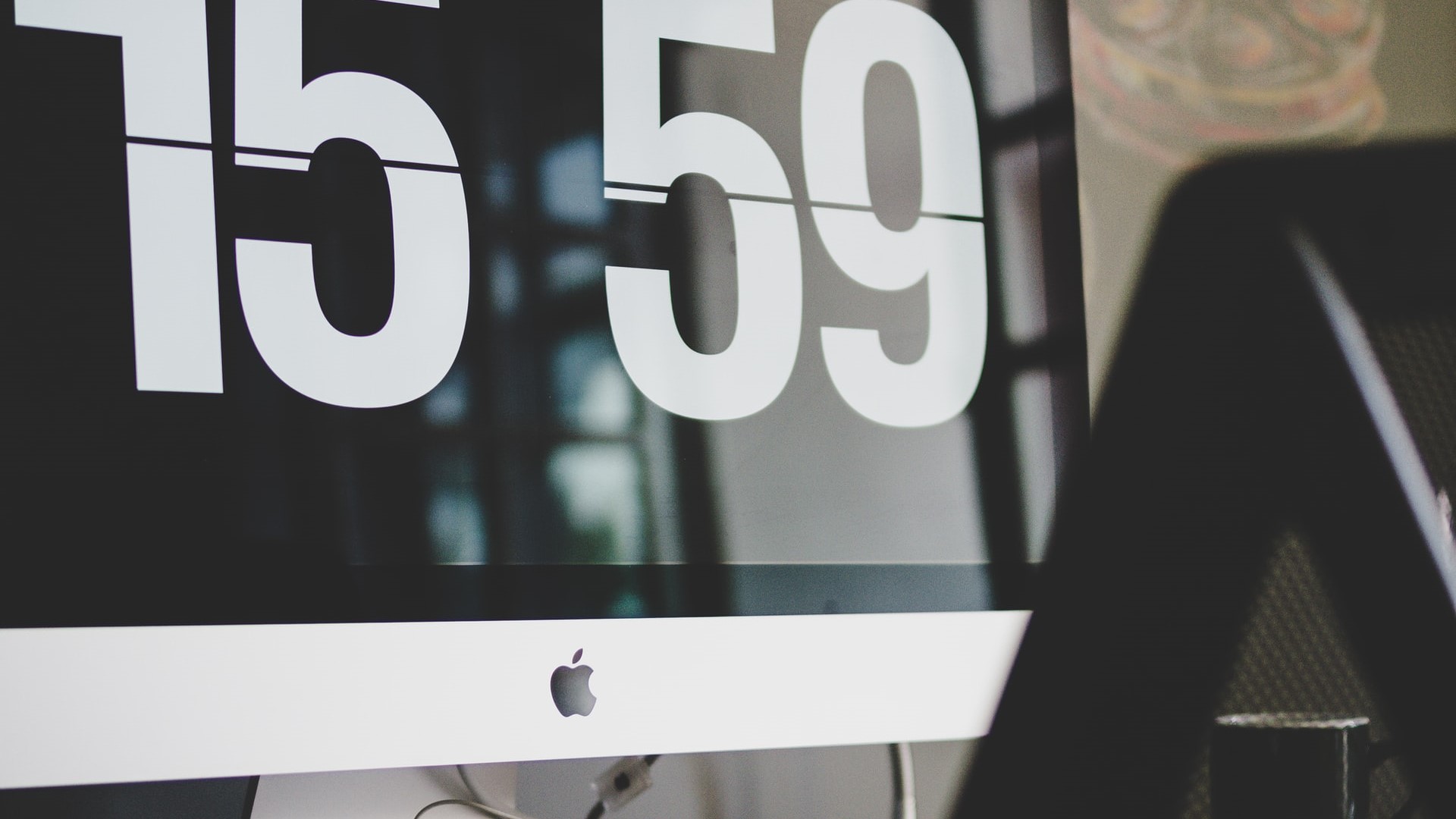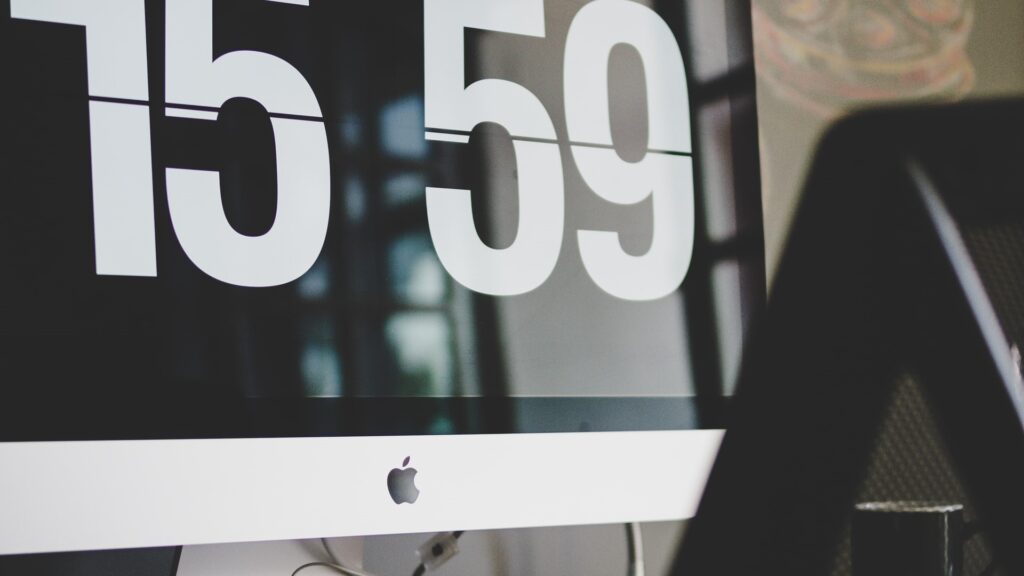 iMac Buying Guide: Conclusion
In our 2022 ultimate iMac buying guide we shared some helpful information about buying iMacs. The newest 24 inches iMax is a perfect choice and has some different configurations to choose from. So what do you think about our iMac buying guide? Let us know your opinions in the comments section below.