The God of War on PS4 left many fans craving for more. While the saga's reboot was highly praised, it presented us with a portrait of Norse mythology that didn't quite deliver on all the elements that define it.
Clearly, this is somewhat deliberate, since we wouldn't be talking about God of War Ragnarok if it had all been resolved in this first game of 2018.
Nevertheless, Santa Monica's new title is being billed as the closing of the Norse saga, which is why many are hoping that everything we couldn't see at the time will now arrive in style, which includes the 9 realms.
These nine realms define the Norse culture, as different races and gods inhabit each of them.  We were able to travel to six of them in the first God of War: Midgard (realm of men), Alfheim (elves), Helheim (world of the dead), Jötunheim (giants), Niflheim (world of darkness) and Muspelheim (realm of fire and Surtr).
There remain, therefore, three that the Bifrost did not allow access to: Svartalfheim (dwarves) as well as the two divine realms of Vanaheim and Asgard. This last one is the most well known of all, as it is the home of the gods including Odin or Thor.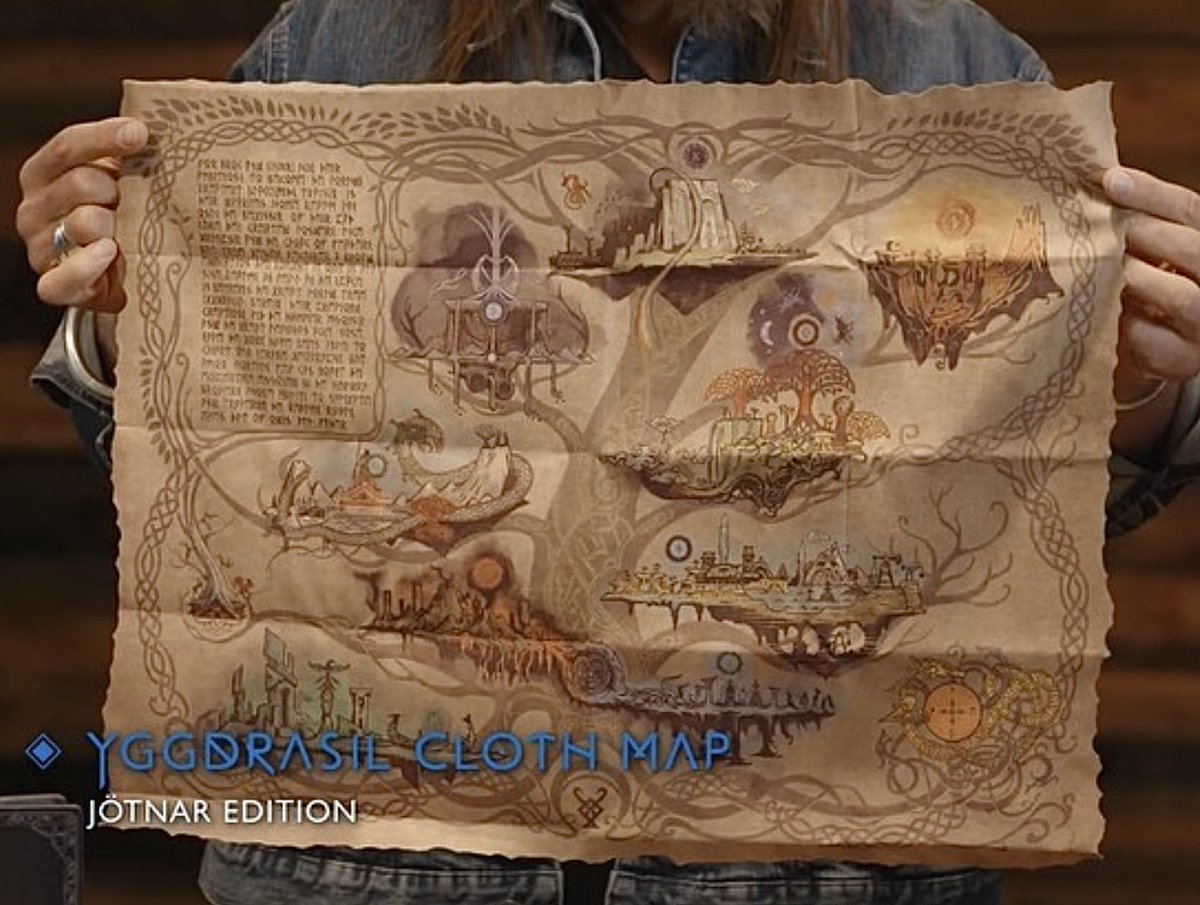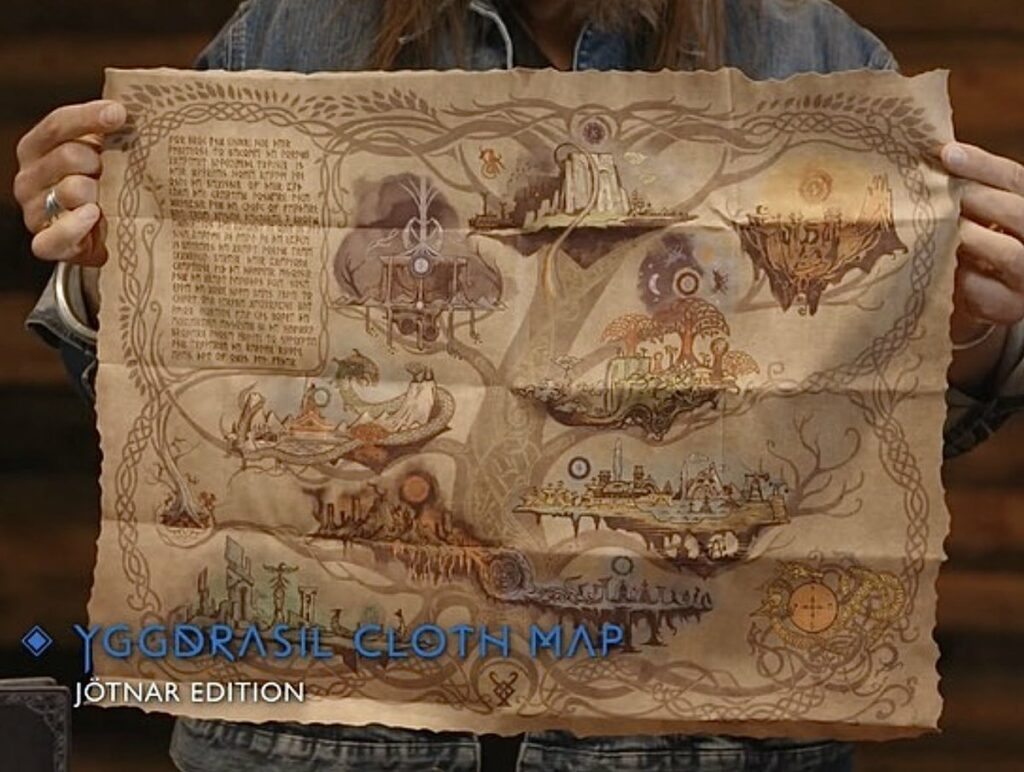 Are we going to visit Asgard in God of War Ragnarok? There has been little said about that, but the game's Jotnar collector's edition might have provided the first clue and the possible appearance of Asgard.
The Yggdrasil cloth map featured as an extra in this edition offers a small glimpse of the Nine Realms, Asgard being the highest, being home to the gods. We can see one of its distinctive elements, the rainbow bridge, which seems to ascend to a gigantic fortress.
The Collector's Editions of God of War Ragnarok will not bring the game on disc, which has not gone down well with fans and collectors of the physical form.