EA released an update to its rules for creating mods for The Sims 4 two weeks ago, with the company's change in approach leading to a large outcry among the community. After all, the new rules and regulations prohibit direct financial gain from creating mods.
No more earning from Sims 4 mods
The new rules were published by EA on July 21, and they have been generating increasing controversy in The Sims community ever since. They include several key changes that will certainly affect mod developers.
First of all, the company has banned the promotion of mods in any way suggesting official ties to The Sims, Maxis studio or Electronic Arts. It also means a ban on the use of the series' logos and trademarks.
But the biggest outrage was sparked by the second change in the regulations. Indeed, EA has stated that mods must be made available completely for free. You cannot sell modifications in any way. They also must not contain micropayments.
This has particularly hit the developers, who have so far made money from making their creations available in a kind of early access. Gamers could buy access to a given modification before its official release, and modders were paid for their work.
But now this way of making money from mods has also become illegal. A statement from an EA help desk employee, who was asked about it by one of the modders, confirms this.
Is it an unjustified outrage?
It is understandable, of course, that EA's abrupt change in policy toward mods has stirred up quite a controversy among players and modders. However, is it really something unusual?
Essentially, The Sims community has been treated leniently by EA for a very long time. In fact, the company allowed the monetization of mods on a scale unheard of in most modding communities.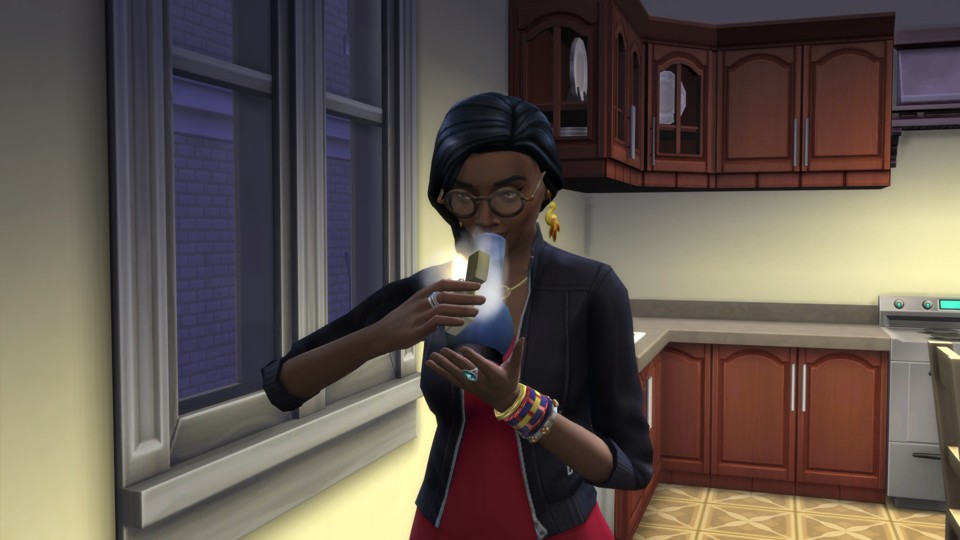 It is enough to mention the games in the Fallout series and Skyrim, both of which boast a whole lot of modifications. Mod developers for the aforementioned games did not choose to sell their creations, since from the beginning this practice was illegal.
In their case, the only ways to make money from such creations were to set up accounts on services such as Patreon or to collect donations in other forms.
In general, all permitted methods of monetizing mods for The Sims 4 can be found in the following excerpt from the regulations.
The mods must be non-commercial and freely distributed. They cannot be sold, licensed or rented for a fee, nor can they contain features that would support monetary transactions of any type.

Nevertheless, Maxis realizes that creating mods takes time and resources. As a result, mod creators can recoup the cost of creating mods through advertising and donations, provided that:

Advertisements and requests for donations be limited to the mod's website or distribution page, and not appear in the mod itself.

All users need to have full access to the mod for free, regardless of whether they make donations.
Modders are resisting
Despite this, many modders are loudly opposing EA's decision. In fact, some developers have even decided that they simply do not intend to comply with the new regulations.
You can still find offers on their sites to buy early access to upcoming modifications or specific content behind a paywall. Here we are talking about modders such as AggressiveKitty, HeyHarrie and Sixam CC.
Such developers don't intend to change their methods, because it's often referred to their only source of income. In turn, they apparently fear that they will lose the support of their patrons unless they offer them additional profits.
All that remains now is to wait for a possible move from EA. For the time being, the company does not seem to be interested in enforcing the new rules. You can read about Sims 4 drug mod, being one of the most famous of the platform by clicking on the link.