The world of superhero cinema has hit a few speed bumps recently. Even the most highly publicized or eagerly awaited productions have struggled to make a significant impact either at the box office or in terms of critical acclaim.
However, DC could be gearing up for a significant comeback, thanks in part to a new series featuring Ezra Miller. The final trailer for 'The Flash' hints at a spectacular return.
The Flash: An Impetus for New Beginnings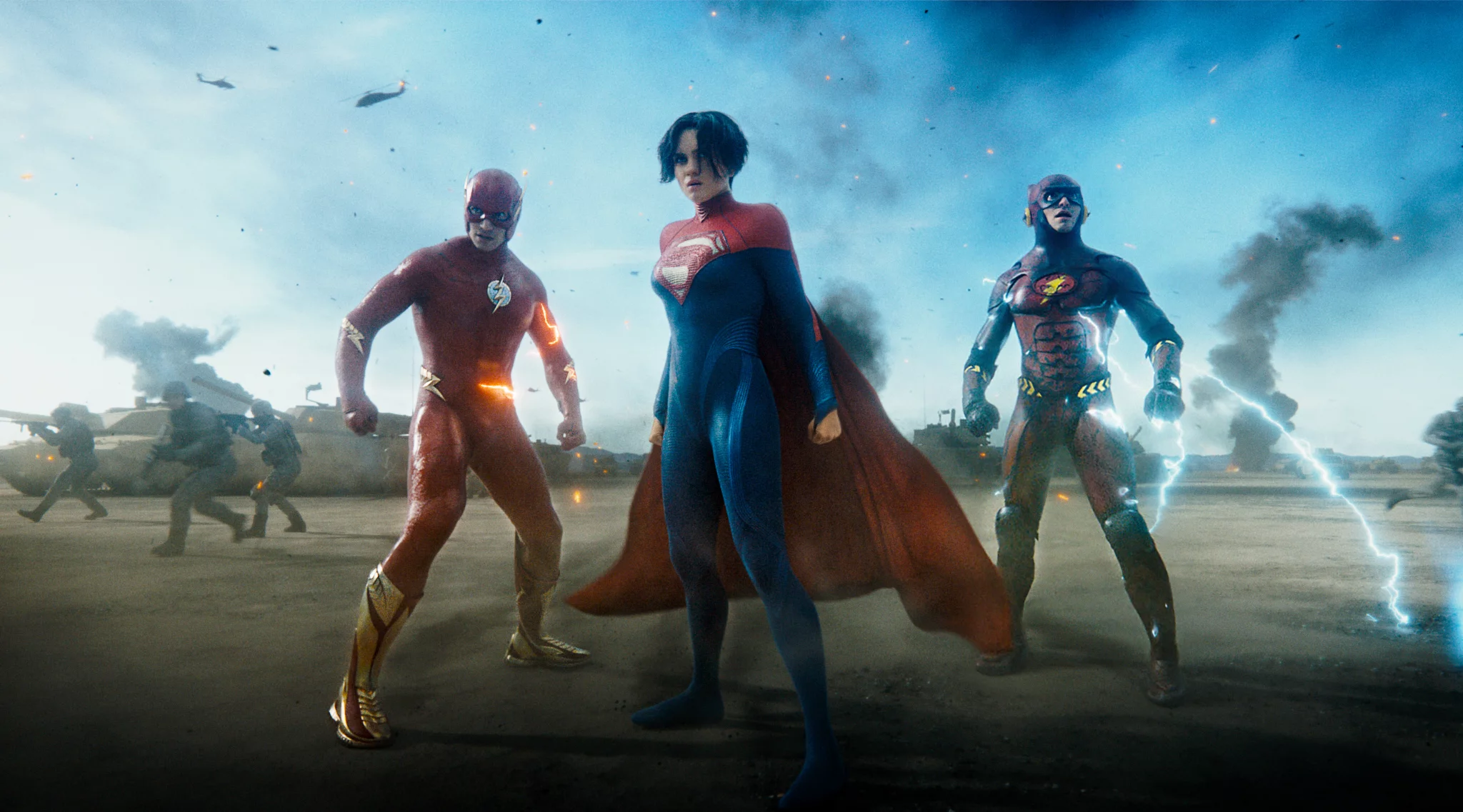 Slated for release on June 16, the speediest hero of DC is poised to race once again, potentially altering the world's trajectory and ushering in a fresh chapter for the entire DC universe.
'The Flash' aims to reboot the timeline, thus creating an avenue for the new studio heads, James Gunn and Peter Safran, to weave entirely novel narratives and revitalize the DC brand.
Earlier this year, the creator of "Guardians of the Galaxy" announced the first installment of "Gods and Monsters", a narrative deeply influenced by Barry Allen's most recent adventures.
Struggling to reconcile with his past, the young hero travels back in time in an attempt to save his family. However, his choices could fundamentally alter the world's fate and bring about significant repercussions.
Teasing Old and New in The Flash's Final Trailer
The latest trailer for 'The Flash' offers a blend of never-before-seen and familiar scenes. It teases the appearance of not one, but two of DC's fastest heroes on the screen, as Sasha Calle takes on the role of Supergirl, Michael Keaton makes a comeback as Batman, and a cherry-on-top surprise — Ben Affleck's appearance.
Moreover, the final sneak peek into "The Flash" gives a glimpse into a performance by General Zod. Director Andy Muschietti seems to have ensured a few more surprises, likely to astonish viewers during the cinema screening.