Do you want to buy a projector, but you are overwhelmed with various models and types? In this projector buying guide, we show you what you should look for before purchasing a new projector and tell you which projector is best for you.
A projector brings a large-screen cinema experience into your own four walls. Projectors with versatile connection options for notebooks, tablets, smartphones, media receivers, game consoles and Blu-ray players bring movies, sports broadcasts or concerts with high contrast and razor-sharp images to the wall.
Projectors are also a good choice for presentations at work and gamers. These models are available in many variants and numerous price and performance classes. This projector buying will help you find a projector that suits your needs.
5 basic questions to answer before buying a projector
1) What will I use the projector for?
Suppose you will be transporting the projector frequently, such as to a vacation home. In that case, you'll want to opt for a portable projector. However, you'll have to accept several limitations in return for mobility and perhaps battery power.
Handheld projectors have built-in speakers for a simple sound system. A slightly higher noise level usually offsets their smaller and lighter design since airflow to cool the lamp is more difficult in a smaller room.
Fixed installation home projectors for a home theater system do not have built-in speakers. Their larger size also guarantees a noticeably lower noise level.
Gaming projectors have become an increasingly popular category in recent years. They have high brightness and, above all, very fast response time and usually come with a system and speakers.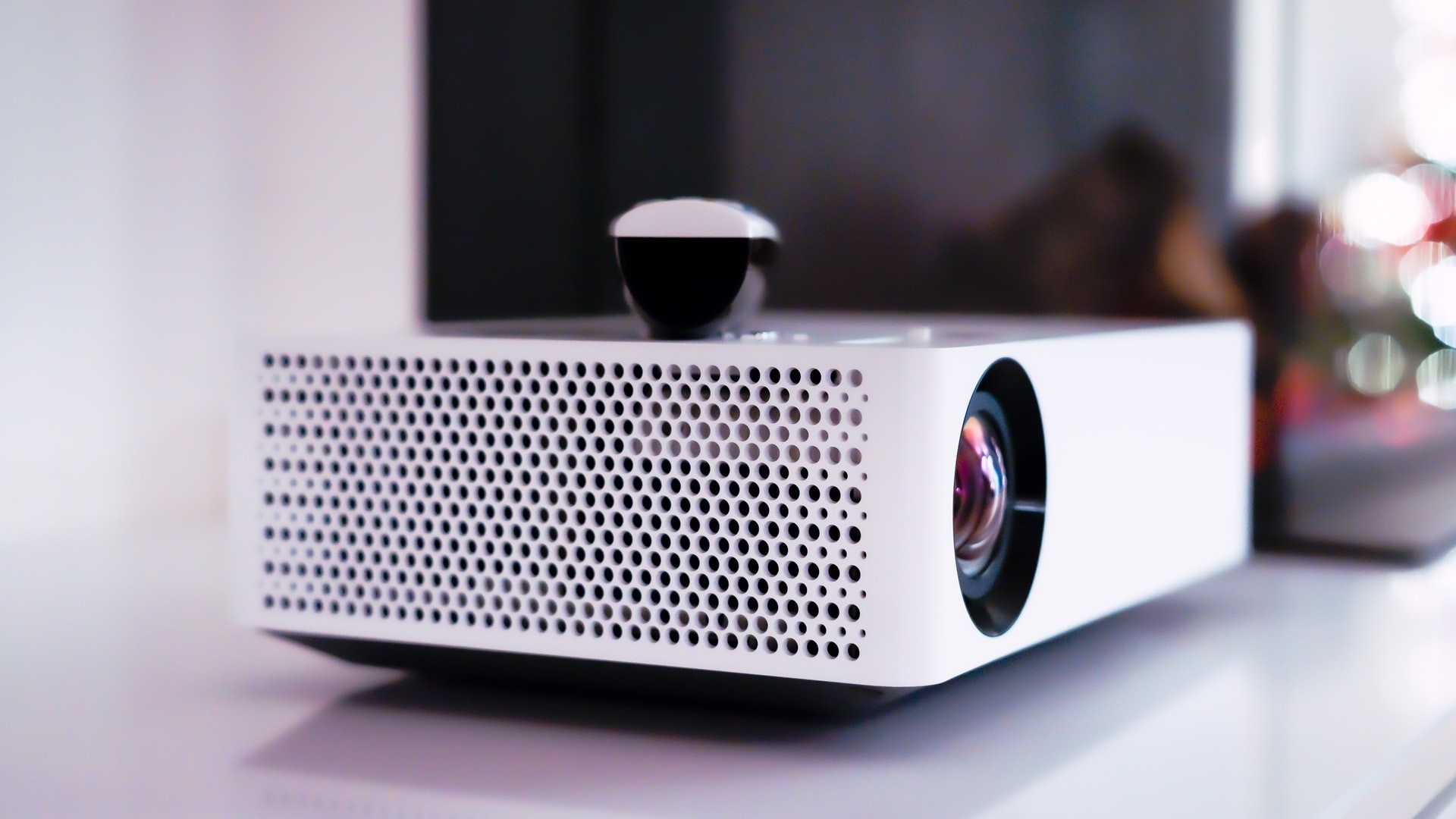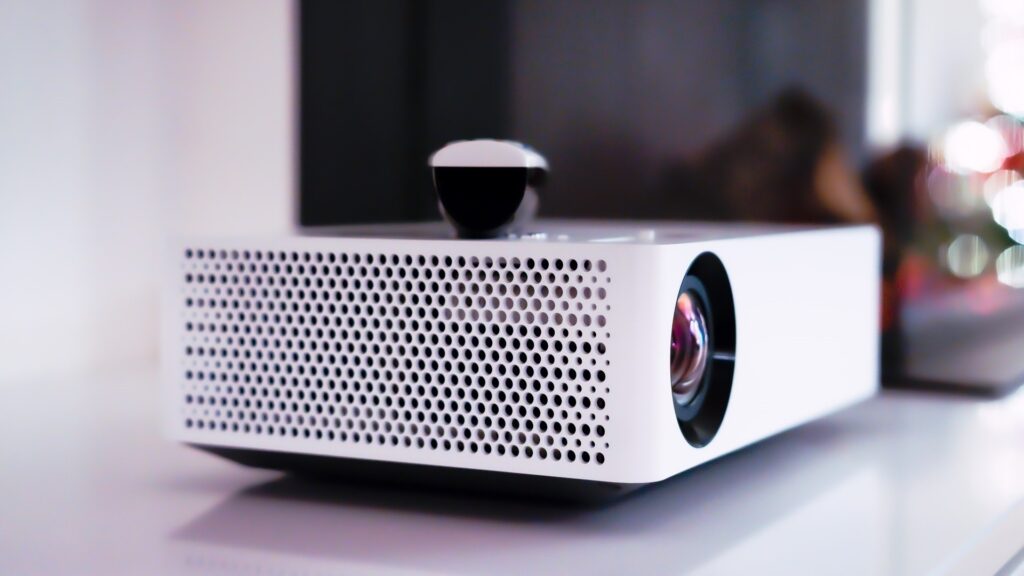 2) Where will be the screen and where will be the projector?
If you don't want to transport the projector, you must carefully choose the projector's location in your home. Of course, this will depend on the area you want to project onto. Keep it as large as possible or considerably larger than the TV to justify the significant dent in your household budget.
You can achieve a great experience with a screen diagonal of at least 3 meters (about 118″ to compare with a TV), and ideally more. At a 16:9 aspect ratio, a diagonal of 3 m requires a screen area of about 2.6 m × 1.5 m, which isn't unrealistic even in an apartment.
When selecting the room, you must consider the projector's location. The picture should fall vertically on the screen so that you do not have to make any keystone corrections (either laterally or in height). It is a small problem because every projector has a different projection ratio and a different so-called vertical offset. We'll write more about these important parameters later.
3) On what will I project?
A white wall that costs nothing is beneficial for the first few attempts. However, it must be perfectly flat, and you may paint it with a special reflective coating to get better results.
This paint does not necessarily have to be white. You can get a higher contrast (darker black) using so-called silver paint. Finally, these are movie stars made of silver and not white canvas. But these coatings already cost hundreds of dollars, and, particularly in our country, the selection is not very diverse.
Naturally, a manual or electric pull-up screen is also available, with which you can hang the pictures on the wall. The disadvantages of the screen include the risk that it will move if, say, there is a window open.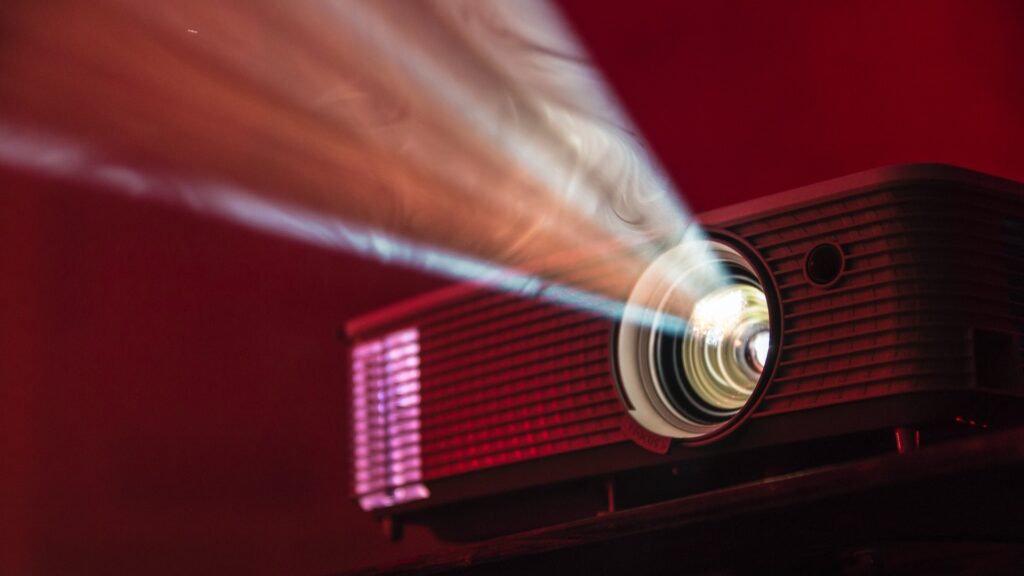 4) Where will the cables be installed?
With few exceptions, Projectors are not smart; they only display what is coming in. You need a media player and maybe a TV tuner if you also want to enjoy soccer games.
You can also connect these boxes directly to the projector, avoiding the long HDMI cable. However, in this latter case, you still need to bring an antenna, plus the problem arises when you want to use the same signal source as the TV. Like the cheapest receivers and soundbars, devices only have one output, and you cannot avoid investing in HDMI splitters or switches.
5) What can I do to provide a sound system?
Other complications arise when it comes to sound. Very few people can afford a separate room for the theater and projector. Still, they must share expensive extras with the TV and projector.
So think about adjusting your room layout so that your surround sound system works reasonably with both devices.
In the following, we will share some general information about projectors such as their technologies and etc.
The LCD technology
You will find it in fewer manufacturers, with Epson remaining the main promoter. The source of white light here is divided into three parts, where the light is coloured by passing through three R-G-B LCD panels. Subsequently, the image in the prism combines and leaves the projector.
There is no flicker in the image, and the colors are basically more saturated. Lower contrast is due to the LCD panel not being able to perfectly enclose its dots, allowing some of the light to get out and onto the screen. However, from testing, our knowledge is that the more expensive models (starting at about $1100) provide DLP-level contrast. Since all of the light leaves the projector, it warms up less and doesn't need to be cooled as much.
Our experience shows that the noise is not related to the technology but rather to the projector in question. Generally, big projectors have better cooling capabilities than small projectors. But it always depends on the particular model.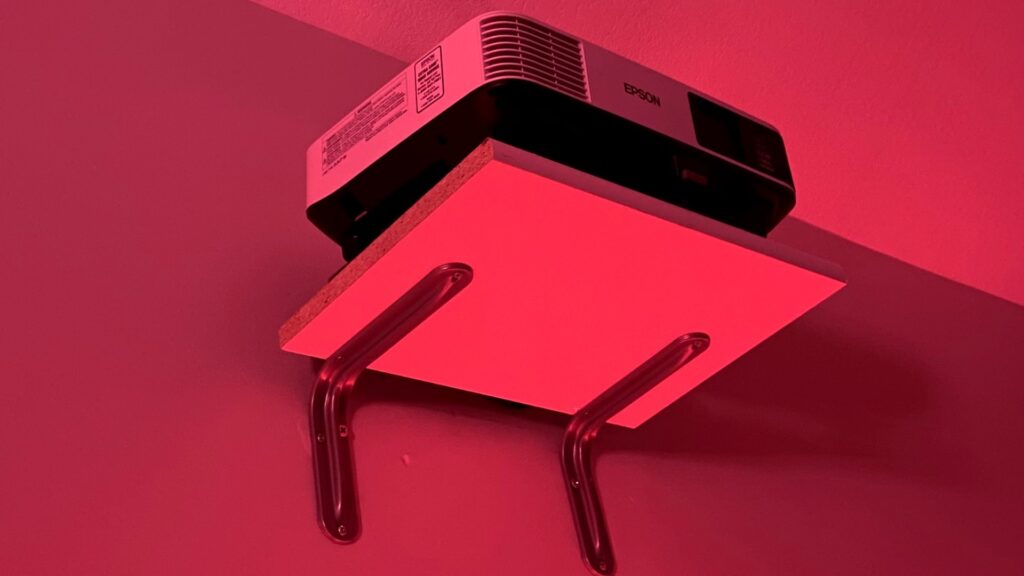 DLP technology
The white light source is colored by tilting sliders and a rotating wheel with colored segments. The precise synchronization between the tilt of the slide and the wheel's position directs the correct color light beam through the optics onto the screen.
Better contrast than LCDs is cited as one of the main advantages, but this is true only for the cheaper models under $600. The main disadvantages, on the contrary, are less bright and saturated colors and, above all, the rainbow effect, which viewers feel when they switch attention between the picture and subtitles. This appears as a flicker of colors on the screen.
We'll deal with the cabling in the next section. It is definitely not a good idea to combine an expensive projector with the cheapest cable.
The correct cabling
When selecting a projector, consider all the connectivity options. The manufacturers offer two HDMI inputs for fixed models, but it must be HDMI 2.0 for 4K models.
The manufacturers also offer other wireless image transmission or direct network connection options. But these are not alternatives suitable for true quality transmission, which only HDMI can provide. Based on our own experience, we'd like to point out that you shouldn't skimp on the HDMI cable. Particularly for lengths of more than 10 meters and for projectors with 4K resolution. In particular, when the cable installation requires extensive construction work.
For longer HDMI cables, it is definitely not worth saving money. 4K projectors are much more sensitive than 4K TVs in terms of quality.
Truth be told, there are not many ways to connect everything together to get maximum picture quality and surround sound. Buying a high-quality external media player and connecting it to an AV receiver is still the best solution. The latter must have two HDMI outputs.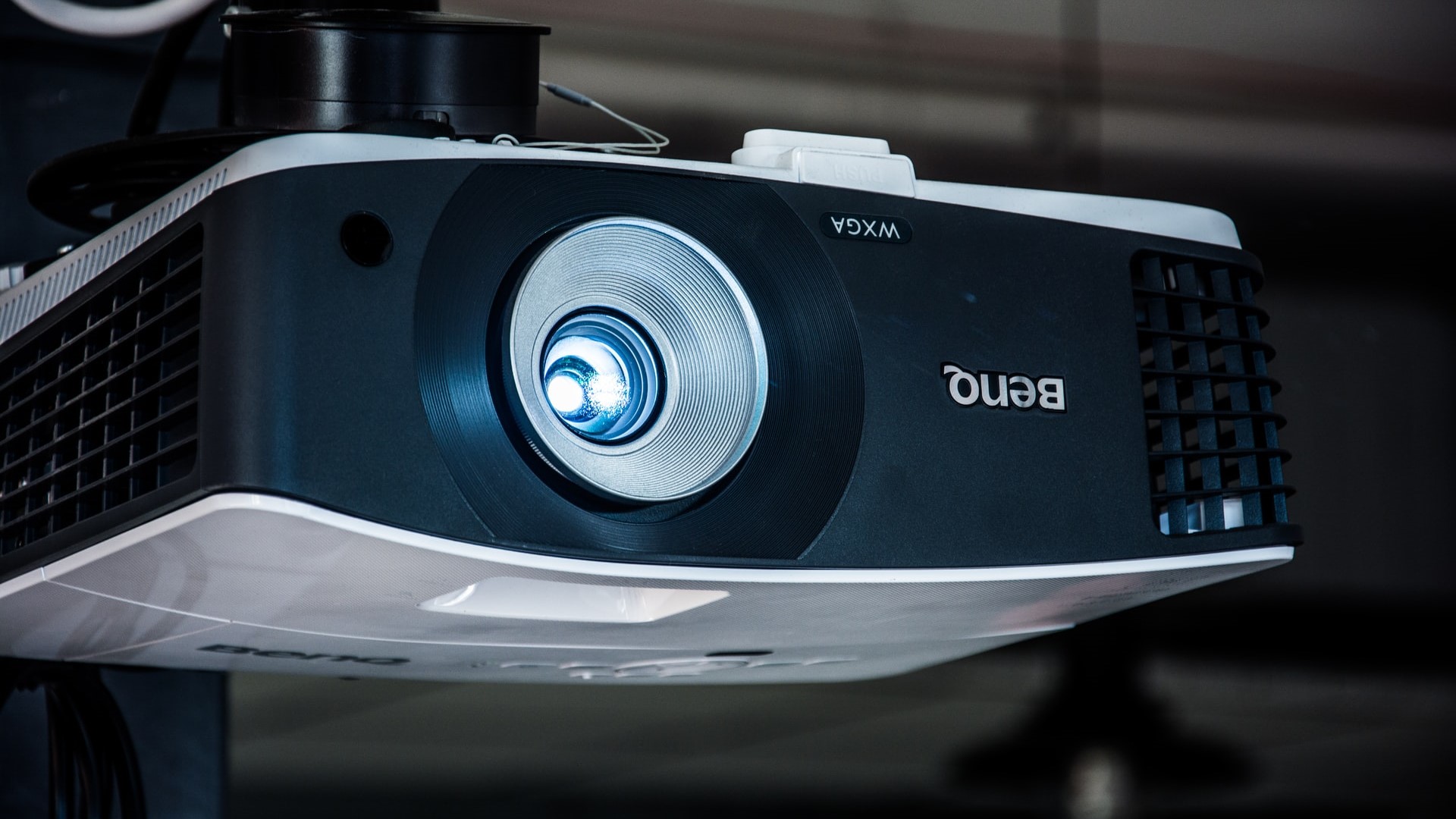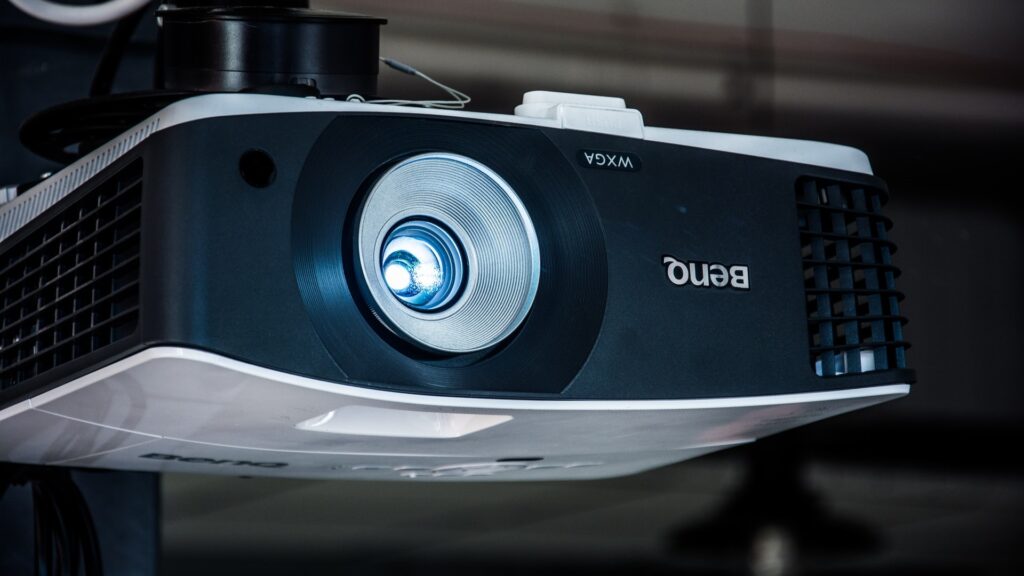 Projector resolution
An image's resolution indicates the number of dots displayed on the projected image surface. This is always given in multiples of the longer and shorter sides, that is, the number of columns times the number of rows.
Because abbreviations are often used for this parameter that may not be clear, they will be explained here:
WVGA (854 × 480 px, 16:9) – the resolution used in home pico projectors.
SVGA (800 × 600 px, 4:3) – older projectors, no longer sufficient resolution
XGA (1024 × 768 px, 4:3) – currently the lowest resolution, especially suitable for offices
SXGA (1366 × 768 px, 16:9) – a decreasing resolution
WXGA (1280 × 800 px, 16:10) – a versatile resolution when using different image inputs
HD ready (1280 × 720 px, 16:9) – the minimum standard for home cinema
Full HD (1980 × 1080 px, 16:9) – the optimal resolution for home cinema in terms of price/performance ratio
WUXGA (1980 × 1080 px, 16:10) – used for installation projectors and large screen projections
4K UHD (3840 × 2160 px, 16:9) – high resolution, currently used for commercial applications
4K (4096 × 2160 px, 17:9) – high resolution digital cinema standard.
Finally, a strong warning for those who want to save money. Brand manufacturers use a cheap trick, particularly with cheap projectors, and you should be wary of it. The promotional description often states that the projector is Full HD compatible or can display HD, Full HD or even 4K.
Physically, however, a projector cannot handle such resolutions and often only has a simple, insufficient WVGA or SVGA resolution nowadays. So check the technical data carefully for the actual resolution of the projector chip.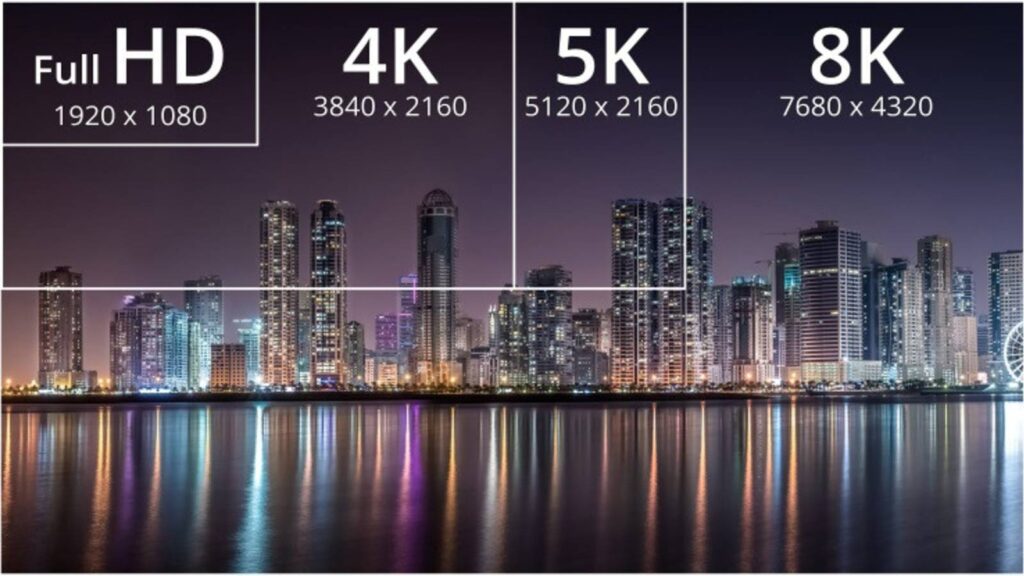 Key parameters: Screen Projection Ratio and Vertical Offset
For the best experience, it is not enough to choose a projector based on resolution, technology, lighting output, or sound level. When placing the screen and projector, you need to consider two other parameters: the projection ratio and the vertical offset.
The projection ratio determines the relationship between the size of the image and the distance of the projection optics as follows: Screen distance / Projection ratio = image width.
The projection ratio is not a fixed number for conventional projectors but rather a range (e.g., 1.35-2.15) because they provide optical zoom. This allows you more leeway when placing the projector closer or further away from the screen. However, this is not true for short throw projectors where no zoom is available. This adds to the requirements for precise positioning. Classic projectors have more than one projection ratio, whereas short throw projectors have a lower ratio.
From our experience, you can rarely find this important number on the websites of online stores; you need to look for it from the manufacturer or directly in the user manual. Projection distance, the range of projector placement where the optics can focus the image, is the term often used in the trade. However, you cannot determine the resulting image size from this figure.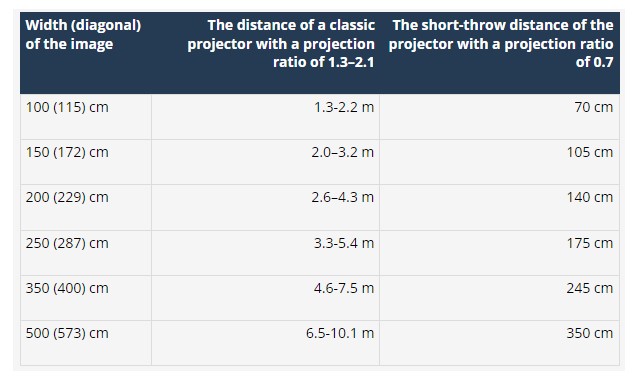 Vertical offset is even more difficult to determine. It shows whether the projector is beaming straight ahead (the center of the optics is on the centerline of the image) or "up" – and in this case, what its beam height is. If the bottom edge of the image is flush with the projector, etc.
Dedicated calculators, frequently offered by projector manufacturers on the Internet, may help you plan. Also, give this tool a try, including a database of hundreds of projectors on the market.
Within the calculator, select the projector of your choice and either enter the screen's dimensions to determine how far and high the projector should be placed. Vice versa, you can input the distance and see how big the image will be.
The calculator also considers the zoom range and the vertical offset and even shows if the projector's brightness is sufficient for the desired image size. If your chosen projector is not included in the calculator, send an email to the manufacturer. In our experience, they add it to the list immediately.
Next, we will explain what makes the small portable projectors stand out. They're often useful, but you can't expect more from them than they can offer.
Trending: Portable Projectors
The rise of LED technology has given birth to a whole range of new products, including small portable projectors. We call the smallest of these pico-projectors, with a purported (!) lighting output of up to 500 ANSI lm, a low resolution (typically 854 × 480 px), and their own battery that allows projection of about one movie length literally anywhere, and even from a flash drive or memory card.
In our experience, though, the operating system of the projectors is usually poor, and the weak processor can't cope with modern formats.
The situation looks a bit better with projectors with Android TV, where higher quality players can be installed. Still, it's not a friendly solution even then. Better and more expensive models, though, surprise with their light performance in a perfectly darkened room and have a speaker that is enough to play an episode of a series in the cottage.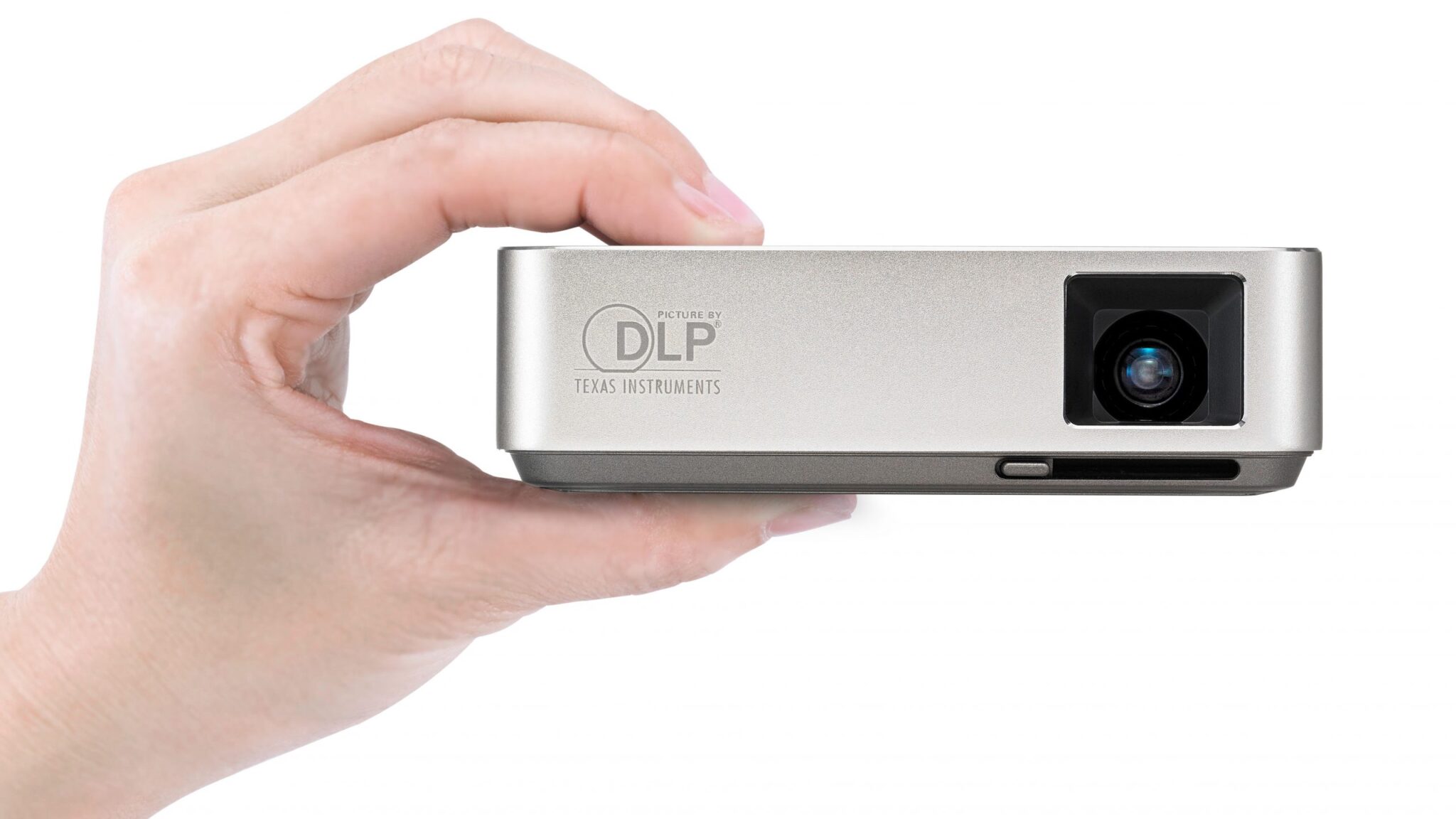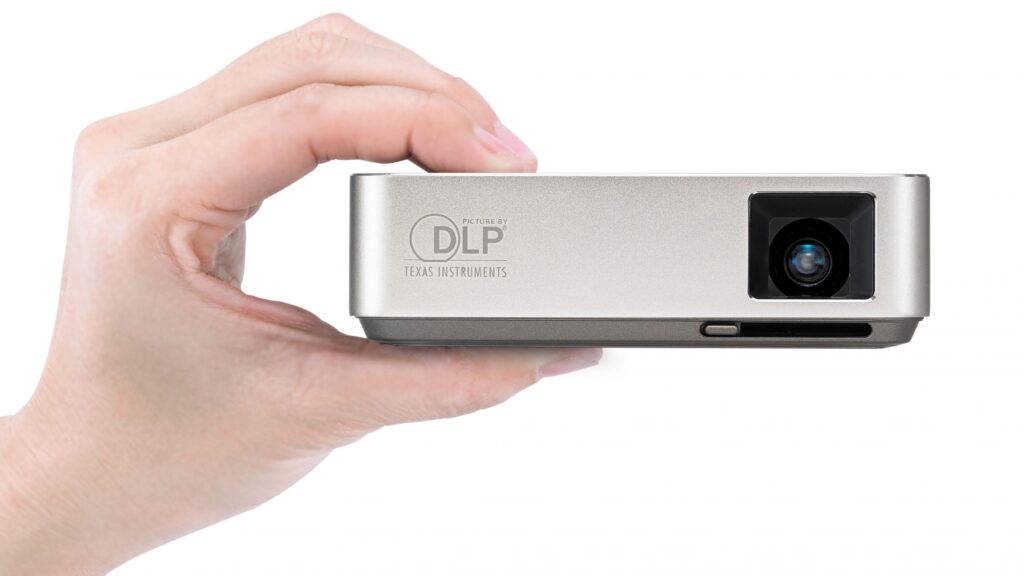 As the size increases, let's move into the category of portable projectors. The light output increases to over 1,000 ANSI lm, but this is too much for battery operation – so they require main power. However, full HD resolution, improved speakers, and potentially higher processing power to handle modern formats are no exception.
It is not uninteresting that these small projectors are the pioneers in introducing new technologies. They support wireless video transmission, allowing you to stream YouTube directly from your cell phone conveniently. They're also Bluetooth-enabled, allowing you to easily amplify the sound with an external speaker or plug-in wireless headphones to avoid disturbing others.
But when it comes to these projectors, the manufacturers tend to go very overboard in their marketing materials. Keep in mind that you can't take great pictures of them on a sunny day.
In the next section, we'll describe projectors with short projection distance and those with very short projection distance. Also, Office projectors that require different features than home units.
Short throw and super short throw projectors
Shorter-throw projectors have been on the market for many years. Still, there is less choice, and these models are generally among the more expensive. In a small room or when there are installation problems, though, they are essential. These require precise and fixed positioning as they do not offer zoom. Due to the small distance, the smallest change in projector position results in a large change in image geometry.
One interesting new trend is super-short-throw projectors, which can be placed under the screen on a table. An interesting representative is Samsung's higher-end Premiere projector, which features a TV tuner from the ground up, a bright laser light source, and an OS that offers apps for all your favorite streaming services.
Those projectors show a new trend that other manufacturers are picking up. But when you compare two identical models, and even from the same manufacturer, one "dumb" while the other comes with Android TV, you will find that the premium is really significant.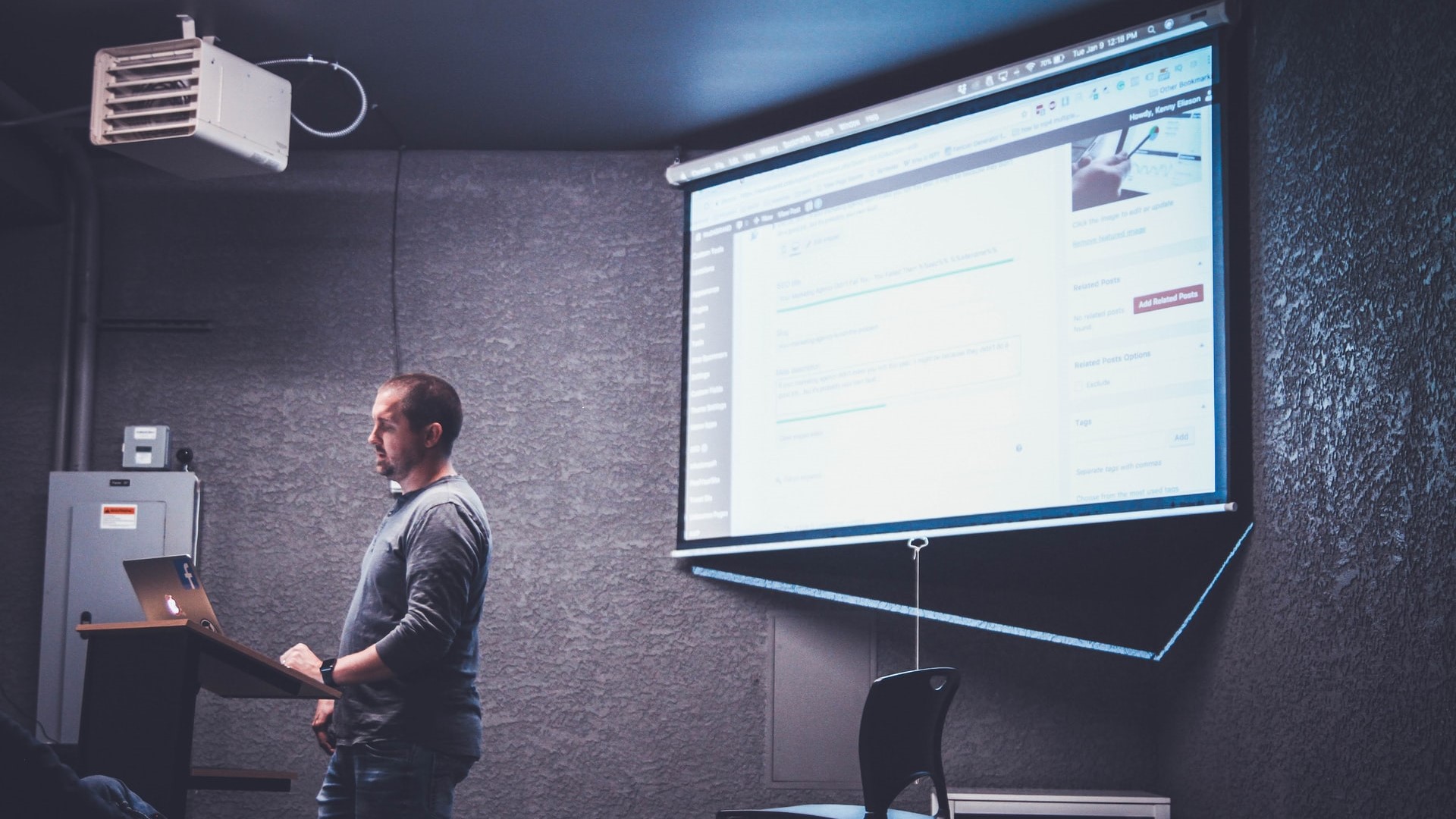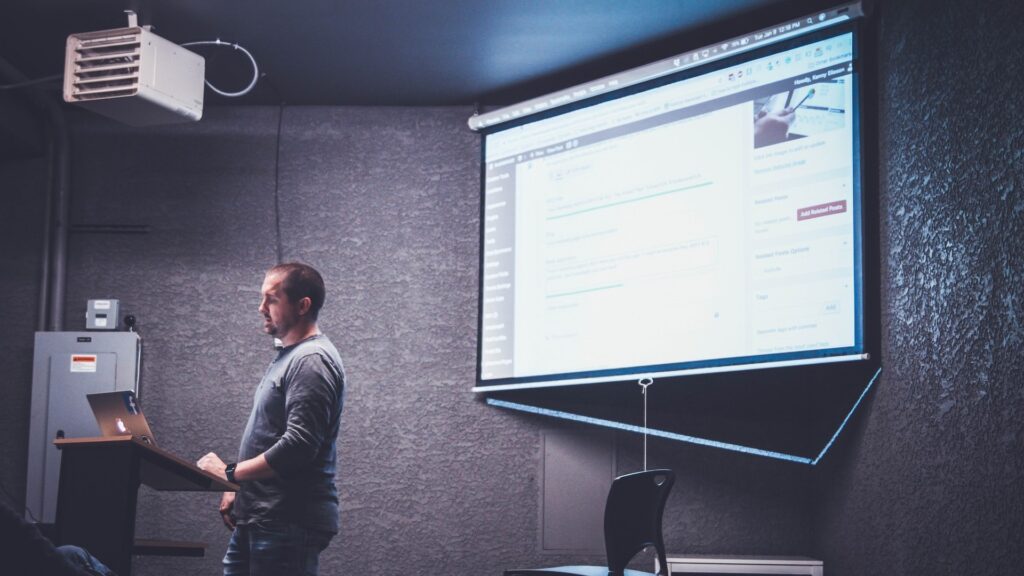 Office projectors: especially high brightness
The use of a cinema projector for the office or an office projector for showing movies is a no-brainer. The boundaries between these two categories, though, are increasingly blurred.
Because meeting rooms or classrooms usually can't be perfectly darkened, office projectors need to offer the highest possible light output. An ideal starting point is 4,000 ANSI lm, though higher brightness can be achieved as the price increases. Larger lecture halls require even higher output, although installation costs here run over a thousand dollars.
Such brightness cannot yet be achieved with LEDs; therefore, two other technologies are used. These may be the proven UHE lamps, which can last between 3 and 15 thousand hours according to the application and type.
According to our experience, unacceptable brightness drop no longer occurs at about two-thirds of the specified service life. On the positive side, the manufacturers have lowered the prices of replacement lamps into the comfortable low thousands range in recent years.
More expensive projectors are equipped with a laser light source, which doesn't significantly increase luminosity but does extend life beyond 20,000 hours. However, the extra cost of this technology is significant, and it can be worth replacing two or three lamps.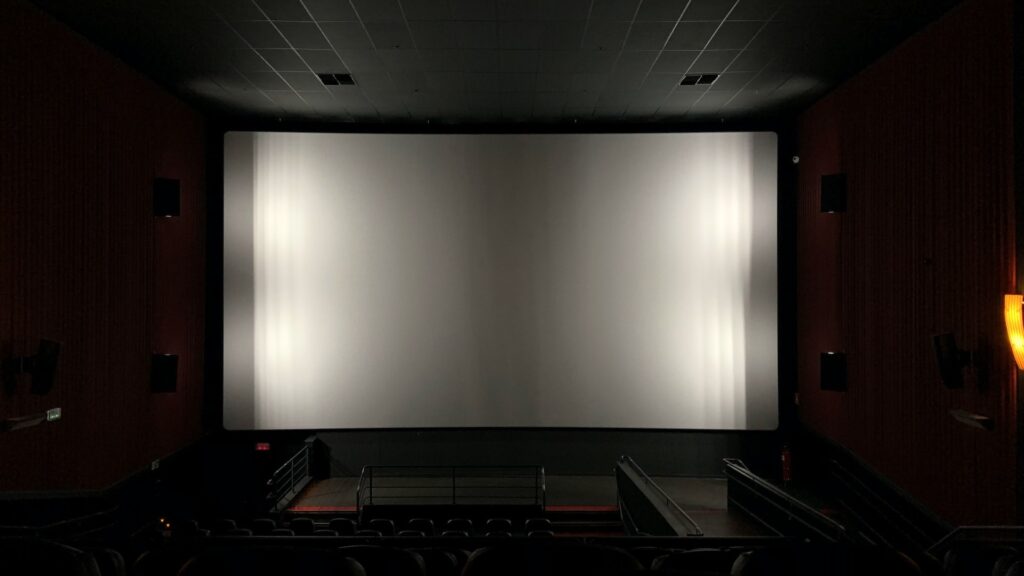 There are still models with a 4:3 aspect ratio among office projectors, but here, too, the modern 16:10 format is recommended. Moderators usually have laptops with this aspect ratio, as do the presentations they create. There's no reason to stick with the old system.
Also Read:
Cinema projectors: Higher resolution, higher contrast, less noise.
If you're mainly watching movies and series on a projector, don't buy anything with a lower resolution than Full HD. Enthusiasts can look for projectors with 4K resolution, but be careful. You can find projectors that don't really have native chips with this resolution at price ranges up to a few hundred dollars. They produce four times the number of dots through chip shift (LCD) or faster mirror oscillation (DLP). In contrast to office models, cinema projectors depend more on the choice of technology.