The third season of Battlefield 2042 launched last week, as previously announced, but it appears that DICE has not yet said its last word and is planning to continue supporting its production.
In fact, the developers announced that next year the latest installment of the Battlefield series is going to get even more new features, with two more ranked seasons already planned.
The developers intend to introduce important changes to Battlefield 2042 even before the start of Season 4. The update 3.2, scheduled for early 2023, is going to bring back the classes known from previous installments of the series to the said production.
In the meantime, the specialists in the game "will be assigned to defined roles with a set of gadgets and equipment" that will match their tasks on the battlefield. A new and improved map, "The Breakdown," will also appear in the game along with patch 3.2.
Fourth season of the game will be simultaneously the end of the first year of support and will also start at the beginning of 2023.
As announced by the developers, Battlefield 2042 at that time will be enhanced with a new specialist, combat pass, equipment and "much more." A new map will also be included, which is going to be "smaller, shorter and linear."
A specialist from season 4, although we won't tell you about him today, will be added to the Scout class. He will also be the last specialist to be introduced in Battlefield 2042. With the return of the classes and the availability of 14 specialists, we can say that we are satisfied with their diversity and what they offer players, DICE reports.
According to DICE, Battlefield 2042 is also going to get a 5th ranked season, which will also introduce a new map, combat pass equipment and other elements, with the exception of the specialist.
While the developers didn't reveal too many details, it was revealed that the arena – which will appear in Season 5 – is going to be "a forgotten battlefield from the Battlefield 4 era.
It's an overgrown area, full of plants and destruction from the 2042 war." We must admit that it sounds quite interesting.
Also worth mentioning is that yesterday – December 1 – the free weekend of Battlefield 2042 game on PC and PlayStation and Xbox consoles started. Owners of the aforementioned platforms can test DICE's production at no extra cost until Monday – December 5.
Any progress made during the trial period will be transferred to the full version, as long as you decide to purchase it.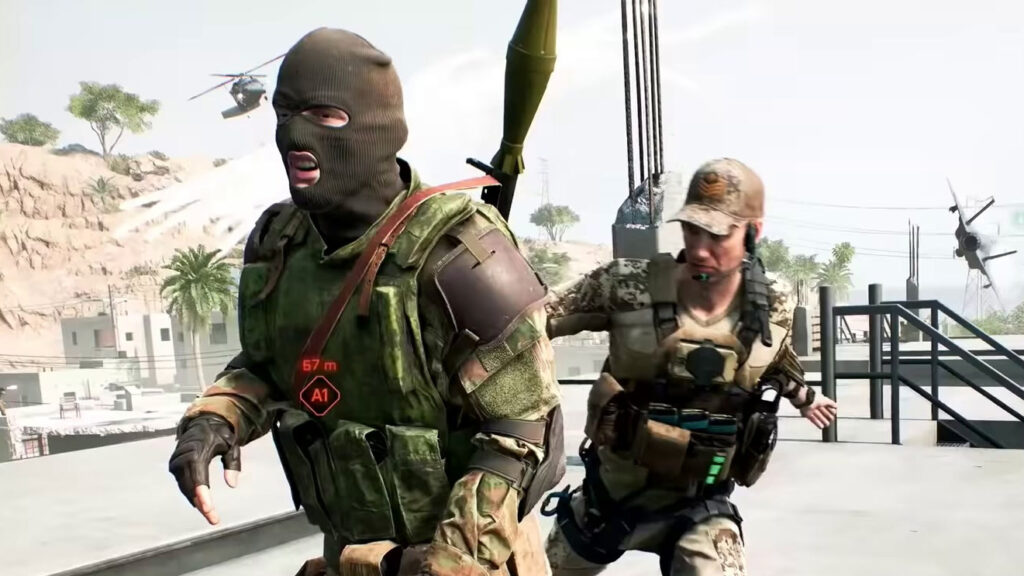 Last but not least, we would like to remind you that the latest installment in the Battlefield series, Battlefield 2042, is available on PC and PlayStation 4, PlayStation 5, Xbox One and Xbox Series X/S consoles.
Should you feel curious about our opinion on the production of the DICE studio, we invite you to read it: Battlefield 2042 review.