The United States Armed Forces has been running an extensive campaign to promote military service through gaming and professional media, according to recently released documents.
Among other things, the plans included sponsoring streamers and Call of Duty games. The Vice website, which has come into possession of the writings, has reported on the matter.
According to what we can find out, the promotional campaign was specifically to target "generation Z," namely people born after 2000, and also women and people of African-American and Hispanic descent.
In the released image, we can see which brands the Army has collaborated with. These include Twitch, Activision, the Paramount Plus service and the WWE sports organization, to name a few.
There were also talks with famous streamers and influencers, including Alex Zedra (514,000 followers on Twitch), Swagg (2.66 million subscribers on YouTube) and Stonemountain64 (2.32 million subscribers on YouTube).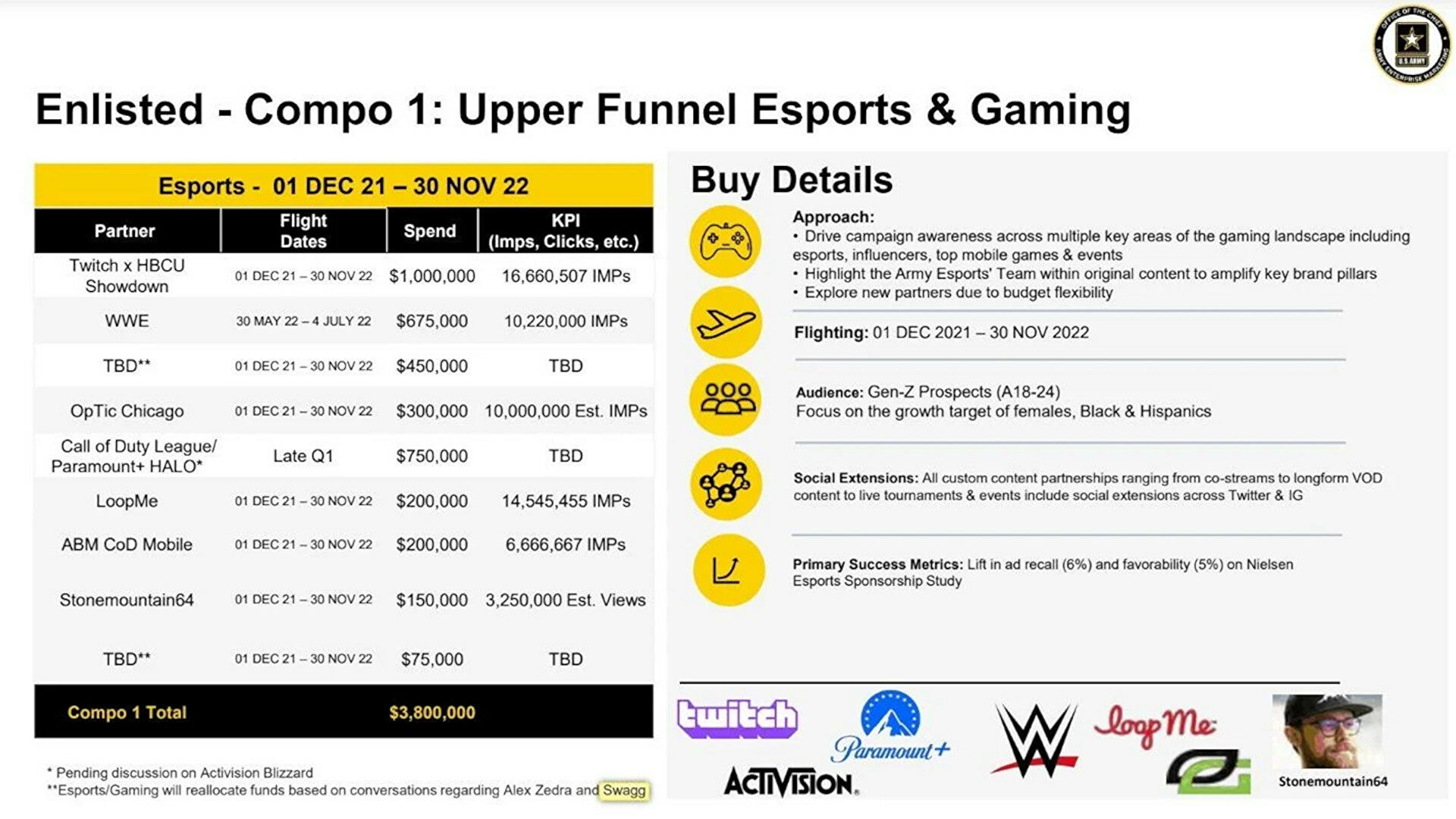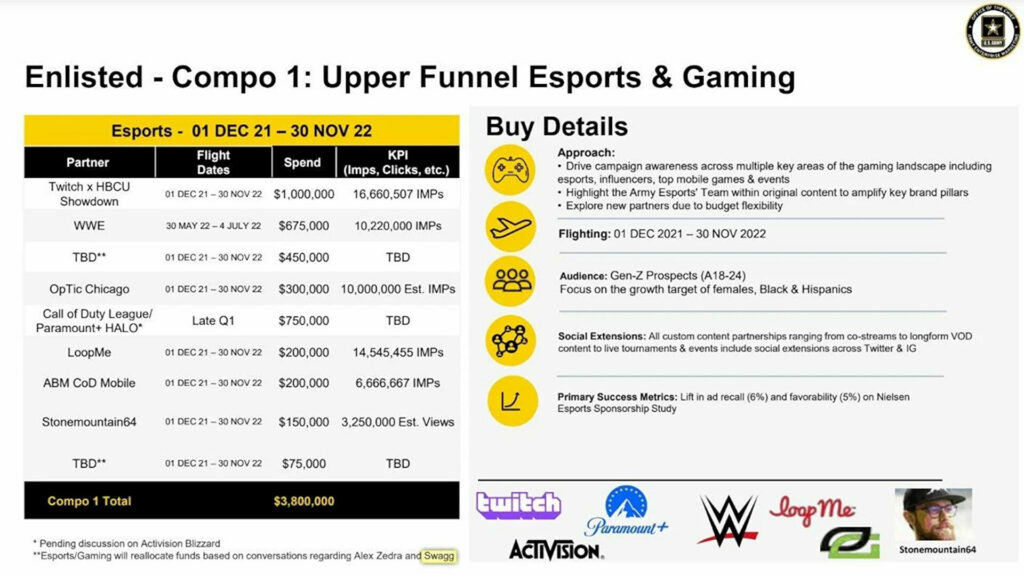 A partnership with the Call of Duty League e-sports competition was also expected to be launched extensively. In the case of this venture, logos of the US armed forces allegedly were to be visible during competitions and other events, on boards preceding players' duels and replays of the best plays.
There were also efforts last year to work with industry media, such as the IGN website and the now-defunct G4TV gaming television station.
The former G4TV employees told Kotaku that the posting of sponsored segments from the army faced both criticism from viewers and caused disputes within the editorial staff.