Do you remember those escort missions in games from years ago? They were such a pain, right? The AI of the character we had to "escort" was often frustratingly bad, making the whole experience more tiring than fun. But things have changed for the better! Nowadays, game creators avoid this tired old trope, and technology has improved to the point where escort missions are much more enjoyable.
Despite these improvements, there are still many game mechanics that need to be retired once and for all. It's a creative process, but unfortunately, many not-so-great practices are still being copied by developers without much thought. That's why I've put together a list of these irritating mechanics that ruin immersion or simply don't keep up with modern gaming standards.
Of course, my list is just my personal opinion, so please feel free to share your own thoughts and ideas in the comments. Who knows? Maybe a game developer will stumble upon this list and make some changes for the better!
Unfair Difficulty Levels
Playing games is a fun experience, but there are certain factors that can ruin it, and one of them is the difficulty level. It comes in different forms, such as sudden leaps in the challenge faced by the player, which is often seen in the endings of games. This is usually because the developers didn't have a creative idea for an interesting finale, so they opt for throwing in a big challenge instead. In my opinion, this is not fair to the player, as the difficulty level should be consistent or increase gradually. Abrupt increases can only lead to frustration.
Furthermore, some games have a "normal" difficulty level that is anything but normal. Recently, I experienced this with Trek to Yomi, where I found myself wanting to switch to the lowest difficulty level, which was supposed to focus solely on the story. Unfortunately, the game did not allow for changes in difficulty during the game, so I had to either start all over again or keep pushing through despite feeling tired. I eventually reached the final stage, but it was a challenging journey, and the multi-stage fights with the final boss made it even more challenging.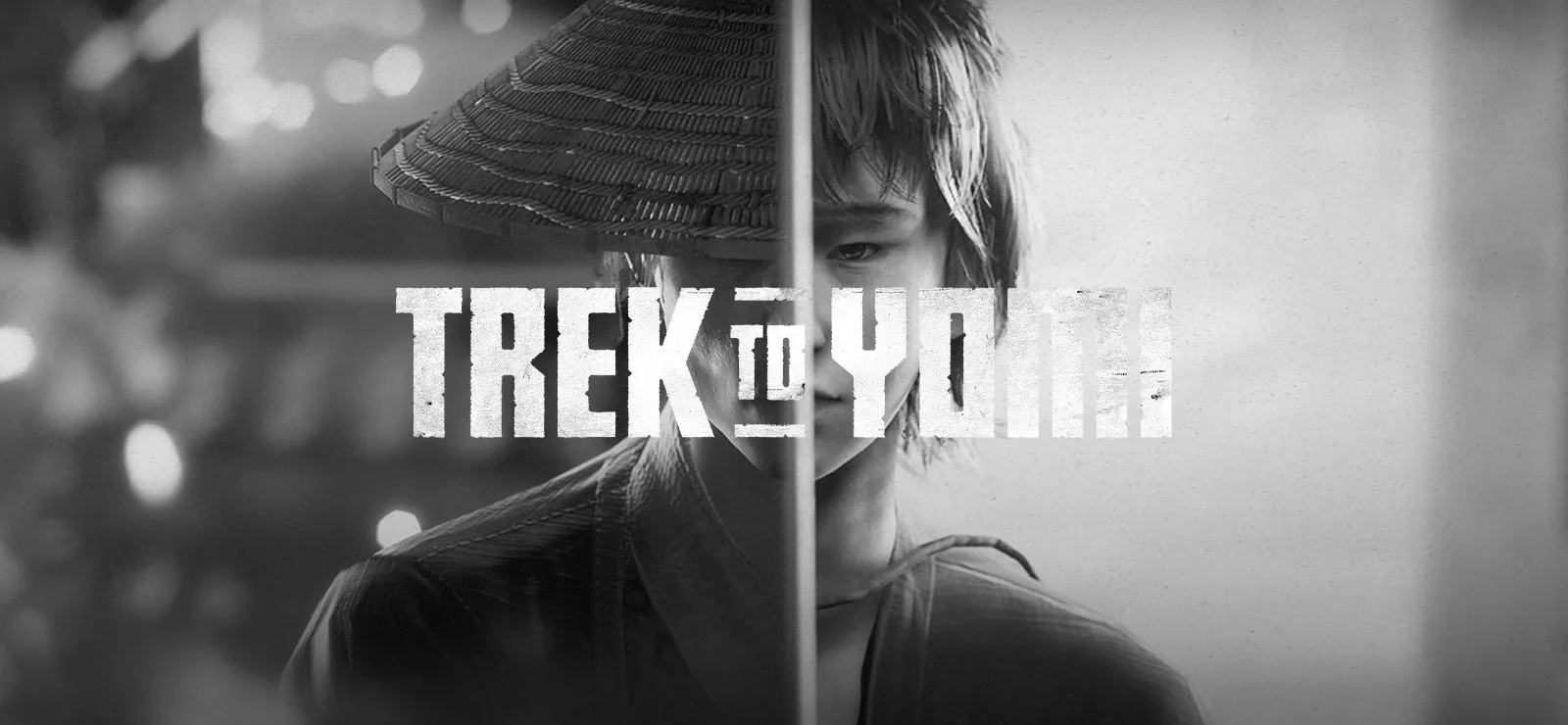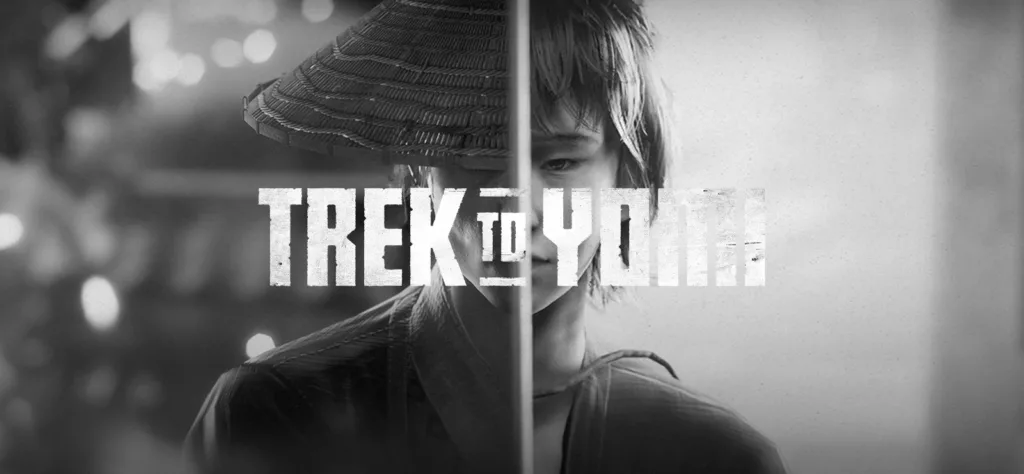 Tunic is an excellent game, but the final fight was not executed well by the creators. It was difficult even by the game's standards, and after numerous attempts, different strategies, and learning the opponent's behavior, I was finally able to defeat them. However, I was surprised when the second, even more difficult phase began. This reminded me of my experience with Trek to Yomi, where there were four stages of the final duel that needed to be memorized. It feels like cheating when we defeat an enemy, celebrate our victory, and then suddenly they come back to life, forcing us to continue struggling.
I understand that this is acceptable in some games, like Sekiro with the Guardian Ape, which Souls-like fans probably didn't mind. However, in other cases, it can be frustrating, especially when the boss fight is already challenging. In conclusion, games should be challenging but fair, and the difficulty level should be consistent or increase gradually.
Choices That Affect Relationships with Characters
Let's talk about mechanics for role-playing games where you create your own team. It's pretty common for team members to have differing opinions on specific topics, which can affect their mood and potentially lead to someone leaving the team. This can make it feel like the decisions we make don't always make logical sense.
In most RPGs, the main goal of the team is extremely important, but sometimes the game mechanics allow for nonsensical situations where someone might choose to leave the team despite the overarching goal. It makes you wonder, what kind of team is this that can't stick together when faced with difficult decisions?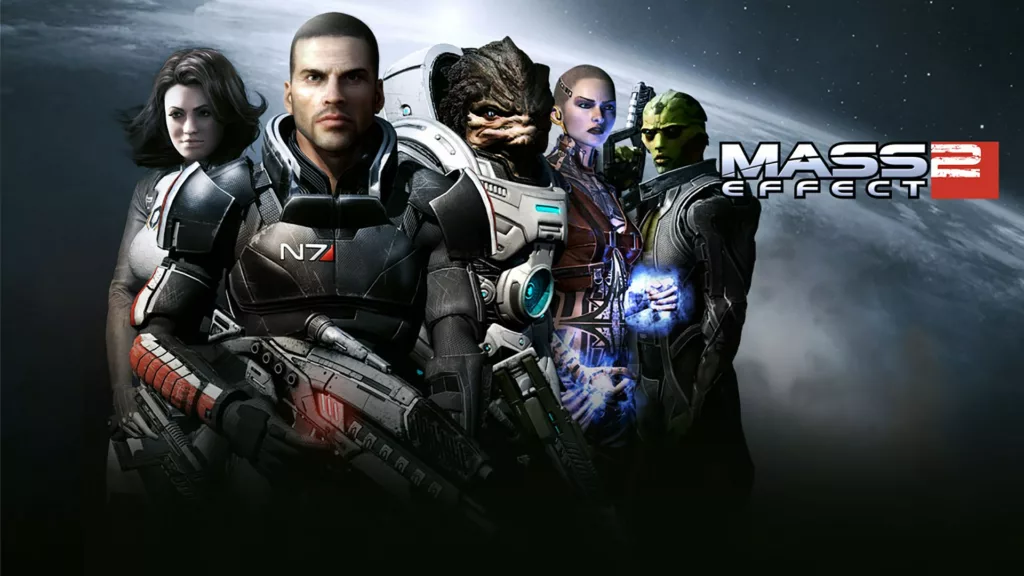 In some games, the mechanics can feel artificial and forced, especially in mid-budget RPGs where the main goal is to make players feel like their decisions matter. However, Mass Effect 2 dealt with this problem perfectly. Regardless of the decisions you make throughout the game, the team always stands by Shepard. But the choices you make throughout the game will determine who survives the final mission.
So, what's the takeaway here? It's important to create game mechanics that make sense and feel natural to the player. If decisions lead to team members leaving, it should feel logical and not forced. And, it's always a good idea to make sure that the team stays together and supports each other, even when faced with difficult decisions.
Mixing Single Player Games with Game as a Service
It's no secret that games-as-a-service are big business, and it's understandable why many developers are drawn to this model. However, it's important for industry giants to recognize a crucial fact: single player and multiplayer experiences are not interchangeable.
There was a time when multiplayer modes were shoehorned into every game, whether they fit or not, just to please publishers. This led to awkward additions to titles like Tomb Raider, Bioshock 2, and Mass Effect 3. While we've moved past that stage, we now face a new problem: the forced merging of single player and multiplayer modes.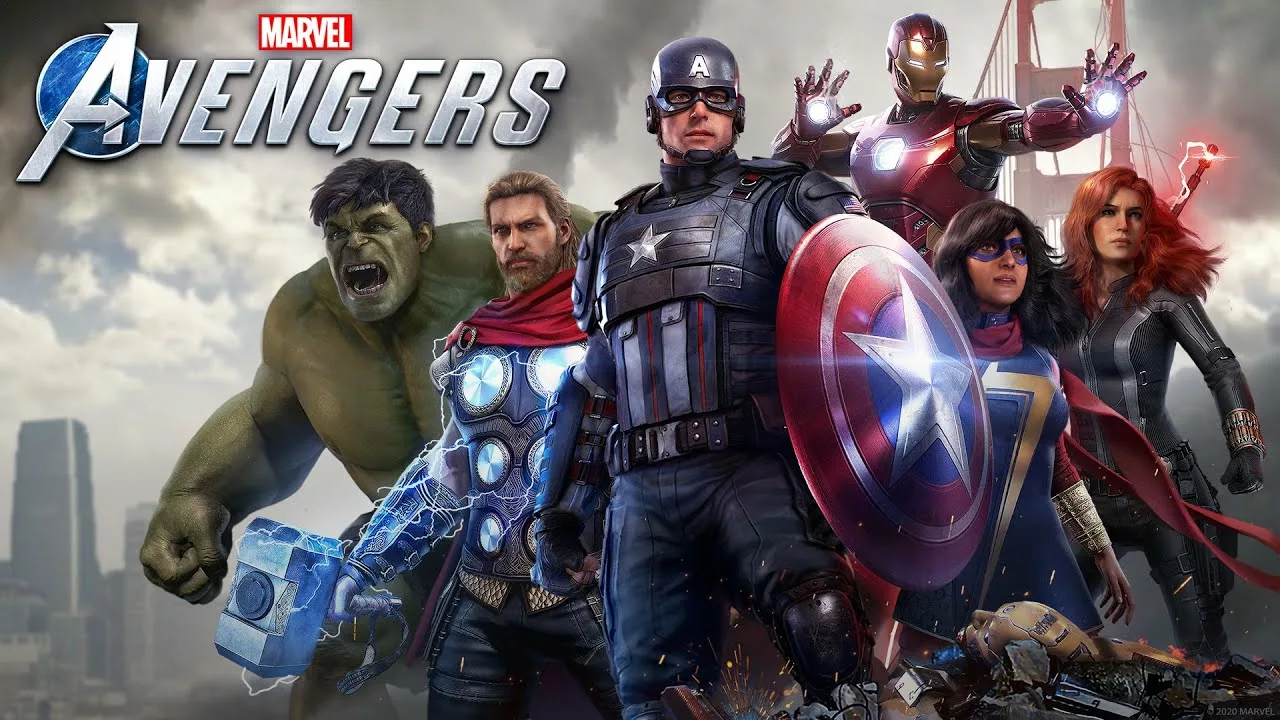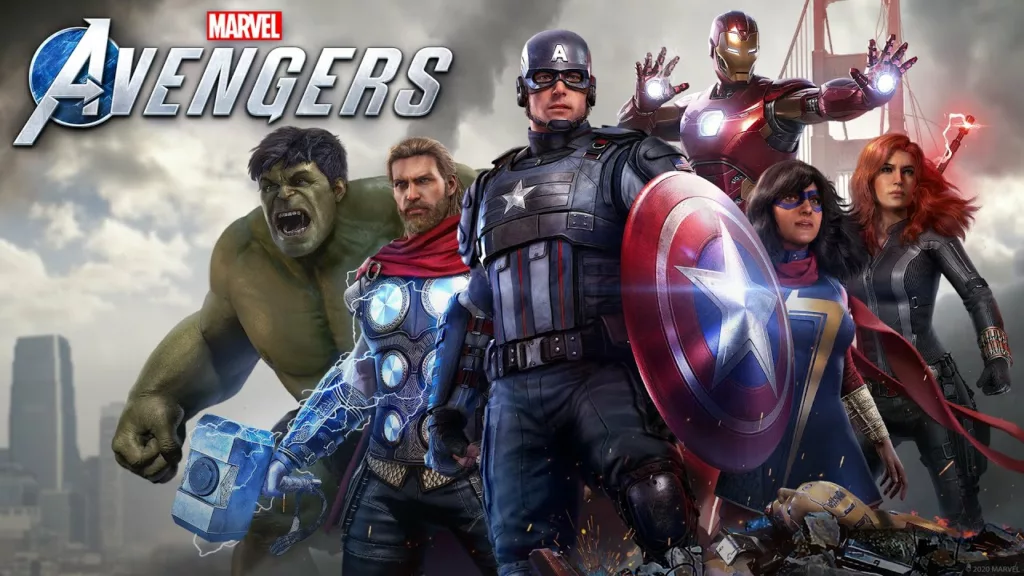 The Avengers is a prime example of this struggle. In attempting to appeal to both types of players, the end result was a lackluster experience for everyone. Similarly, Bethesda's attempt to turn Fallout into a games-as-a-service product resulted in their worst entry in the series to date. Even BioWare, with its storytelling prowess, couldn't make the hybrid model work with Anthem. It's clear that these two worlds are fundamentally different and cater to distinct audiences.
It's time to stop trying to force the two together and instead celebrate their differences. Players should be able to enjoy single player games without feeling the pressure of added multiplayer components. Likewise, those who enjoy games-as-a-service shouldn't be limited by the storytelling and immersion that come with single player titles.
Pointless Achievements in Video Games
Have you ever played a game and found yourself chasing after an achievement that seems completely pointless? Achievements and trophies can be a fun addition to a game, but sometimes they can be more of a frustration than a challenge.
Take, for example, The Texas Chain Saw Massacre, where you need to complete 1973 matches to earn a measly 10 GS. That's over 500 hours of gameplay for a single achievement! And what's the point of it, really? It seems like the creators are just trying to make the game artificially longer.
And then there are the multiplayer achievements. Back in the X360/PS3 era, Call of Duty only had campaign challenges because players would ruin the fun for others by playing solely for achievements. But that's not their fault, it's bad game design. Achievements should reward you for doing cool things or discovering new game mechanics, not force you to grind mindlessly or play in an unnatural way.
I remember playing Army of Two and spending an entire match hiding in a corner just to get an achievement for completing the match without dying. It's disappointing that so many game developers still don't put much effort into designing achievements that are actually fun to chase after.
The Frustration of Multi-Stage Boss Fights
Tunic is an amazing game, but the final boss fight left a lot to be desired according to its creators. It's no secret that the battle is challenging, even for seasoned players. After several attempts and a lot of experimentation with various strategies, the opponent's behavior was finally understood and defeated. However, it was a surprise when the fight didn't end there, and an even more challenging second phase began.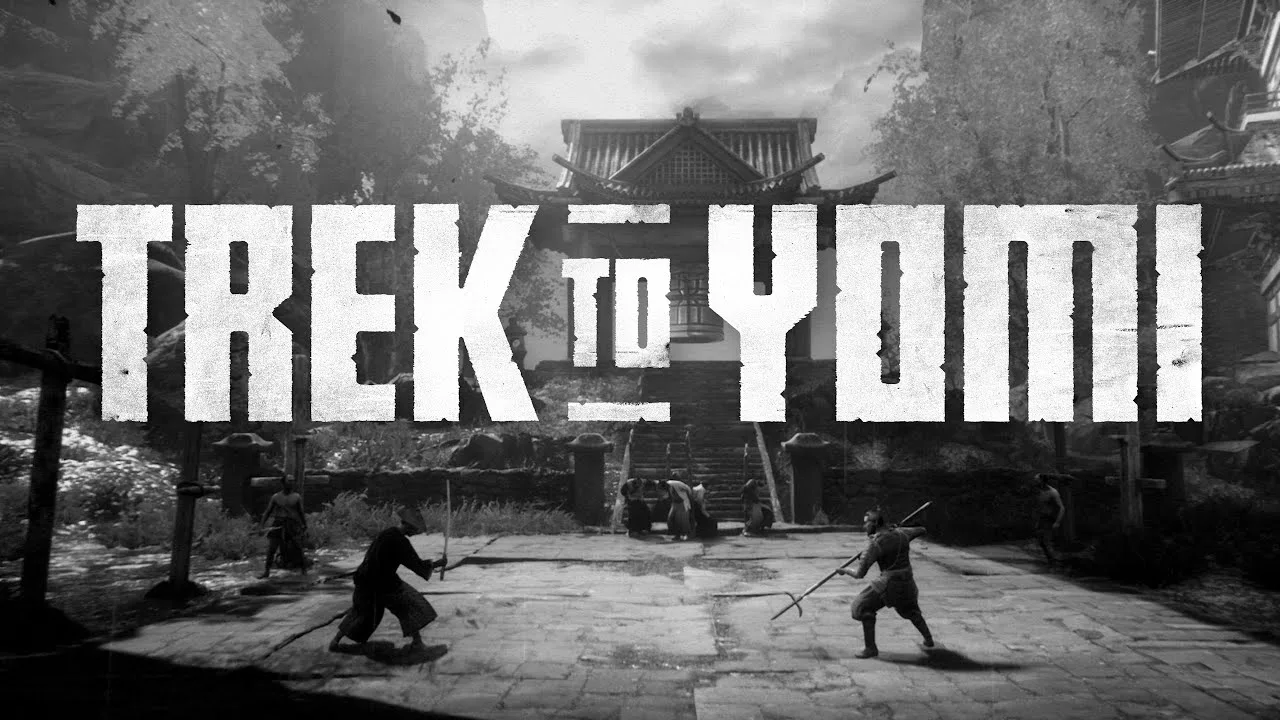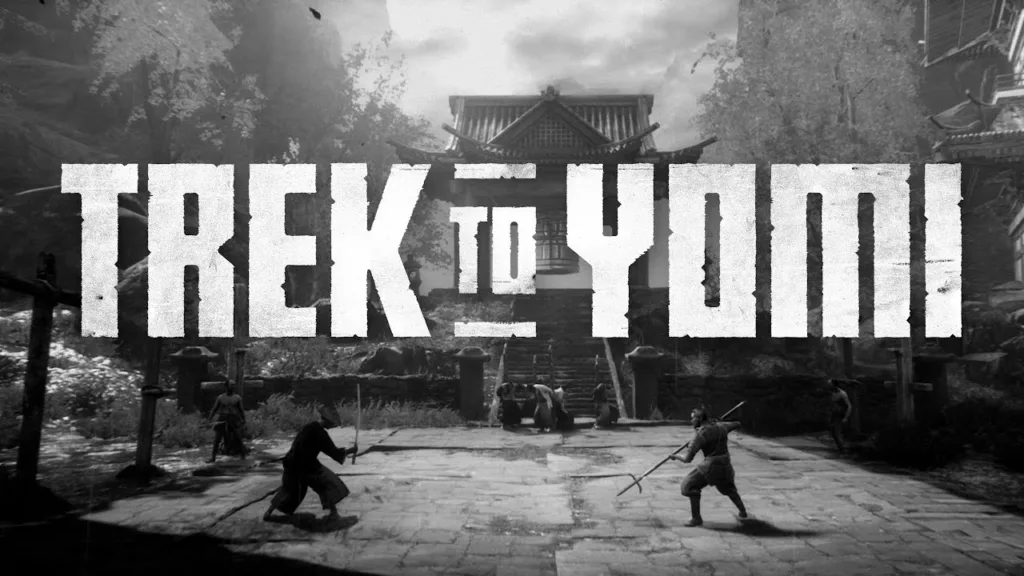 In Trek to Yomi, the final battle consists of four stages, each requiring almost perfect memorization to progress. It's frustrating to defeat an enemy and feel the satisfaction of victory, only to have them come back to life and continue the struggle. It feels like cheating. A similar situation happened in Sekiro against the Guardian Ape, and while Souls-like fans may appreciate the challenge, it can be annoying for others, especially if the fight is already difficult.
The Impact of Choices in Video Games
Have you ever played a game by Telltale Games? One of the mechanics they've promoted is the impact of a decision on the NPC's opinion. Back in the day, this was considered a really sophisticated solution. A lot of players and reviewers loved the fact that you could see whether someone liked your decision or not. However, have you ever thought that it might spoil the immersion of the game?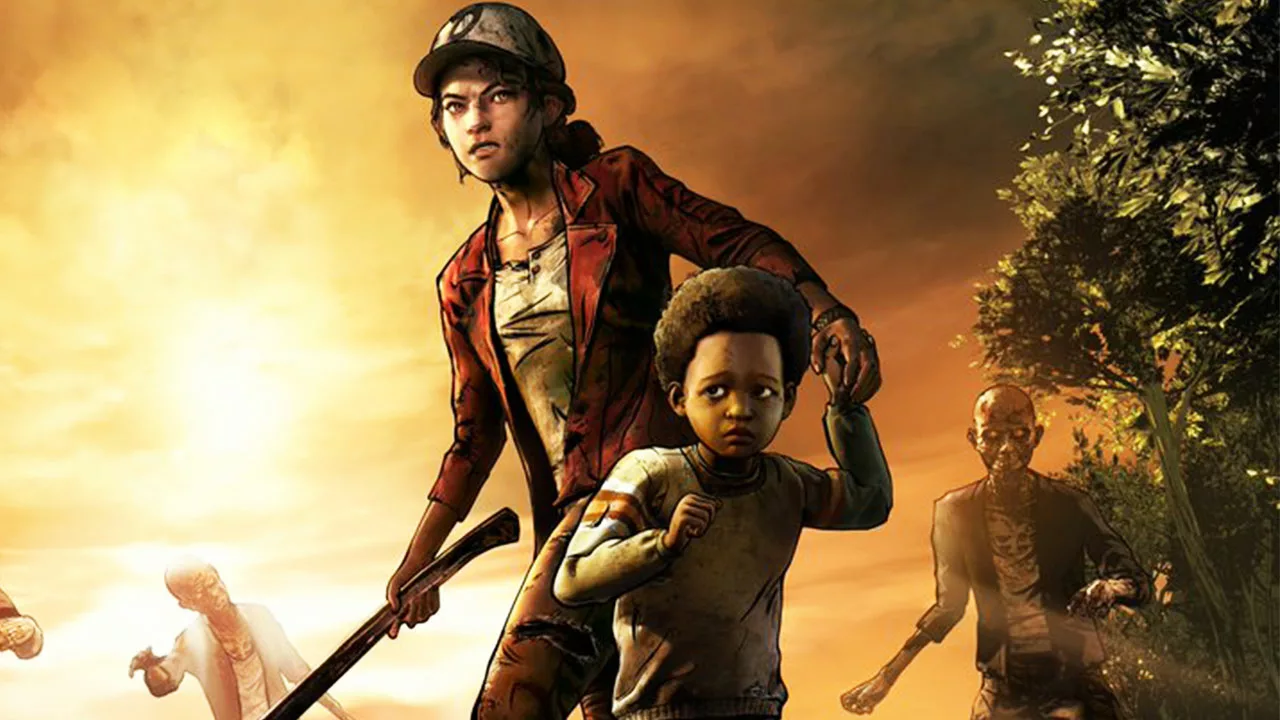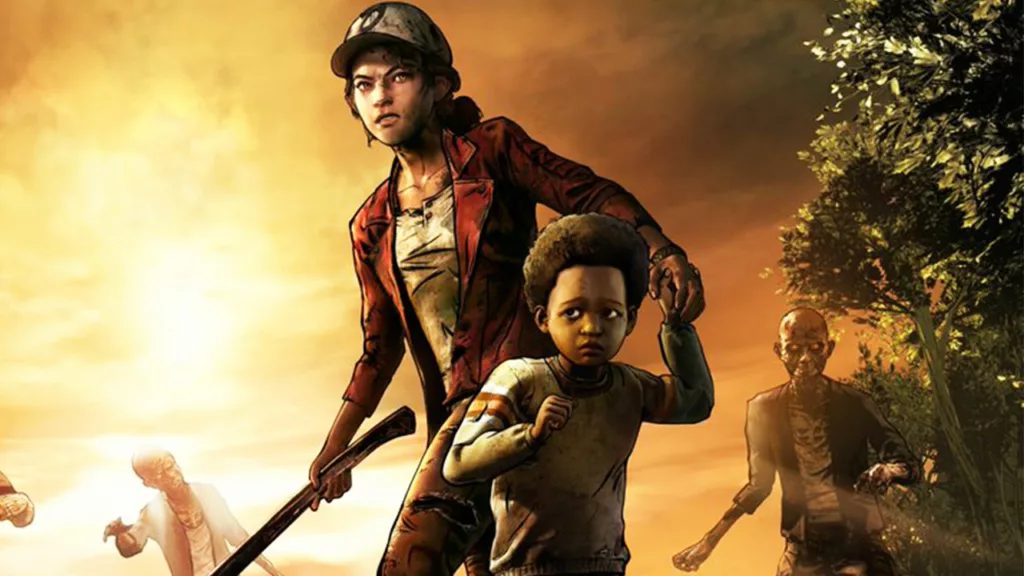 Now, don't get me wrong, I'm not one for making games too difficult. But shouldn't we be kept in the dark about certain things to get a better feel for the game? Sometimes it can be quite jarring when you perform a seemingly simple action and the game informs you that someone will "remember this". It can feel quite absurd when these are trivial situations that don't matter in the grand scheme of things.
To truly feel like our choices have consequences, the game should surprise us with the effect, rather than constantly informing us that a decision was more or less important. It's that sense of surprise and unpredictability that truly immerses us in a game.
The Problem with Errand-Boy Heroes in Video Games
I found myself struggling with a particular aspect of Horizon: Forbidden West. As the world's savior and only hope, Aloy frequently interrupted her mission to run trivial errands for others. This left me feeling like the game's heroine was more of an errand girl than a powerful protector. In contrast, The Witcher 3 handled this issue beautifully. Geralt never acted without compensation; if someone needed his help, they had to pay for it.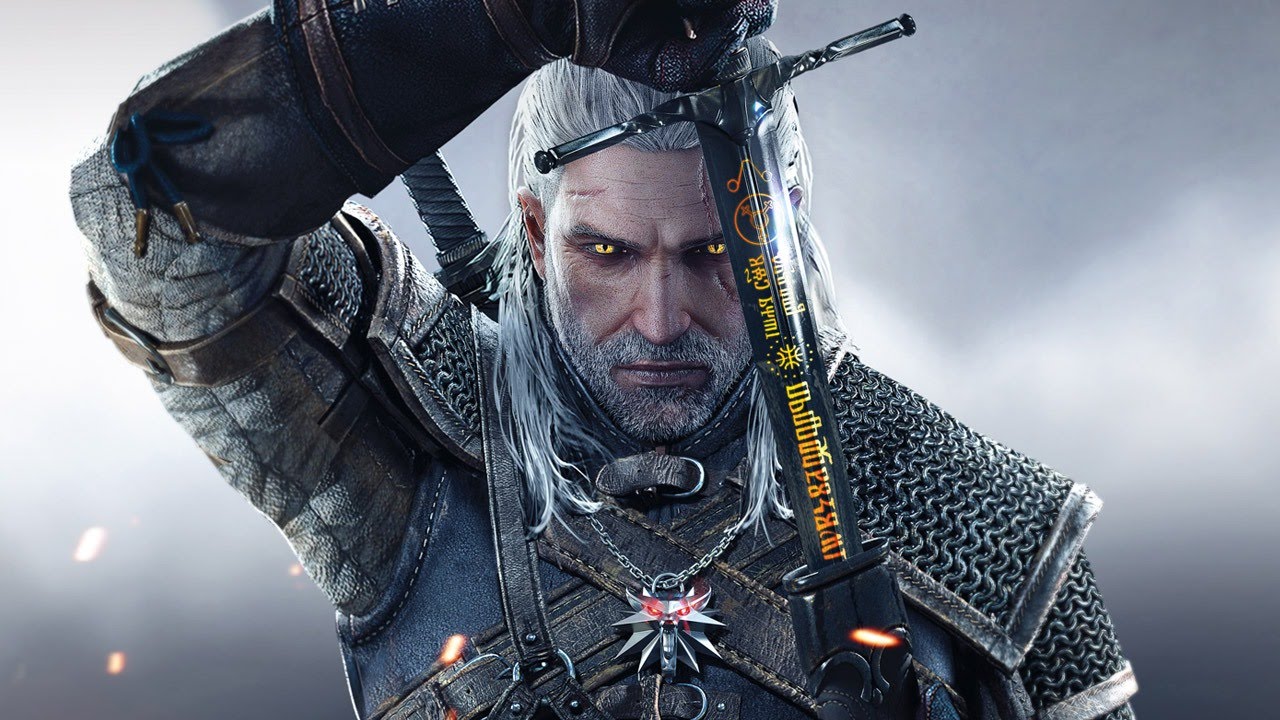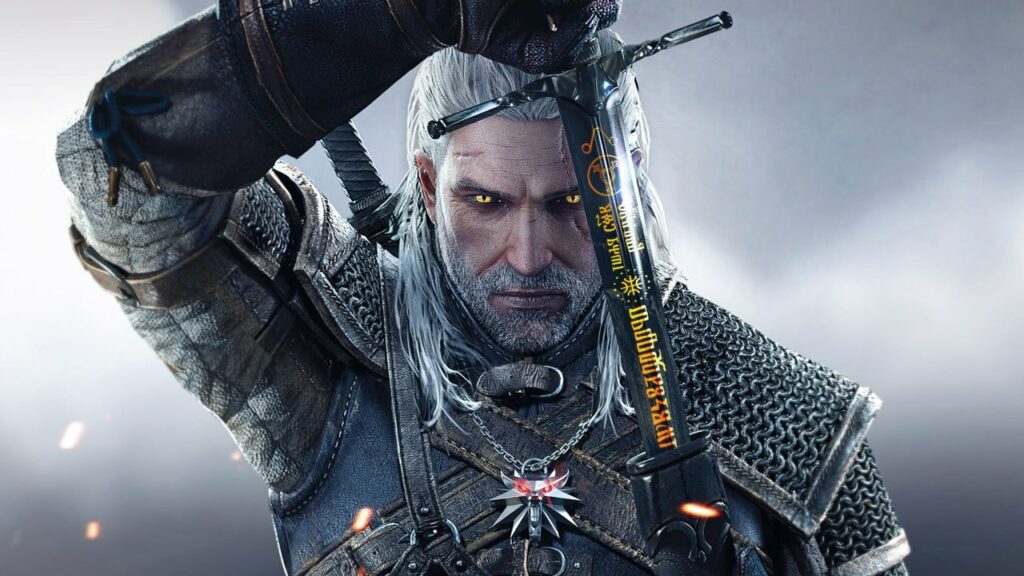 This system helped the story to flow naturally, and Geralt's character remained consistent throughout the game. Similarly, in Cyberpunk 2077, V was a professional tasked with completing various missions, and it was their job to solve the cases they were given. I hope that Starfield will follow The Witcher 3's example and ensure that the additional tasks are woven seamlessly into the game's plot, so the hero's credibility is maintained.
Quick Time Events in Action Games
To be honest, I don't mind QTE mechanics when they're used in the right way. They can add a classic gameplay element, especially in narrative-driven productions. However, when it comes to action games, things can get a bit dicey. It seems like sometimes the creators try to amp up the emotion in cutscenes, but end up falling short.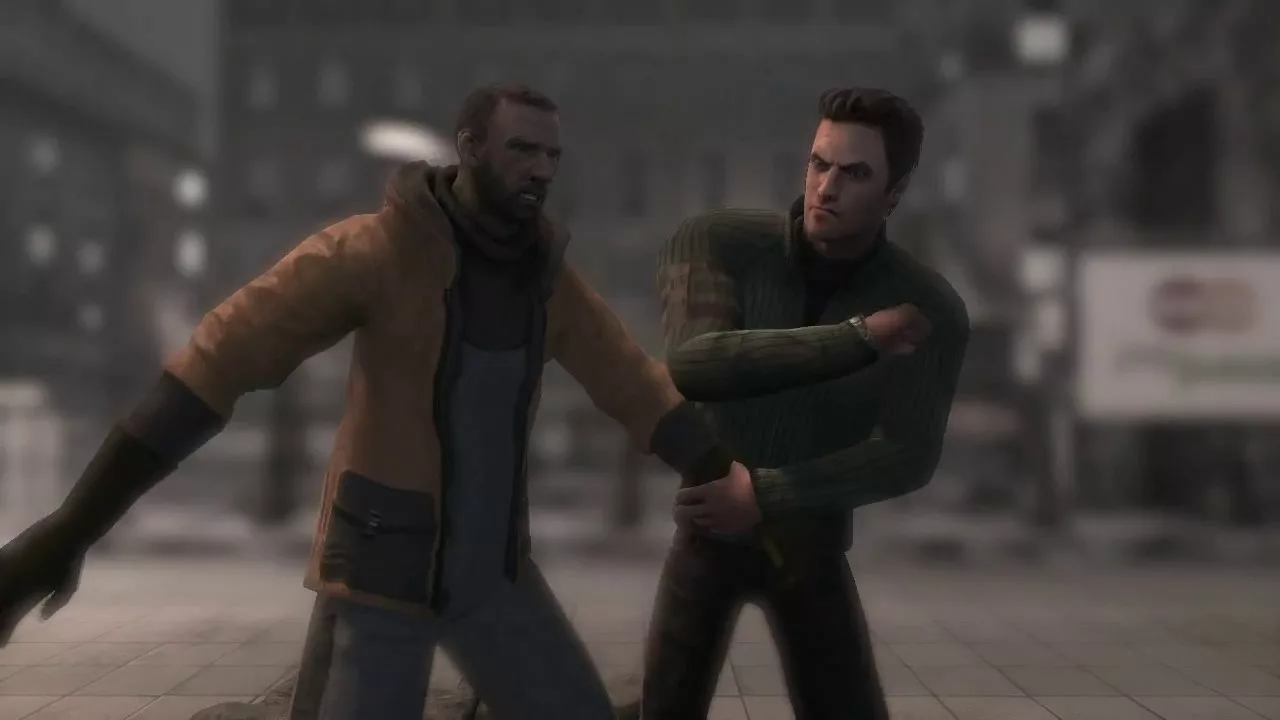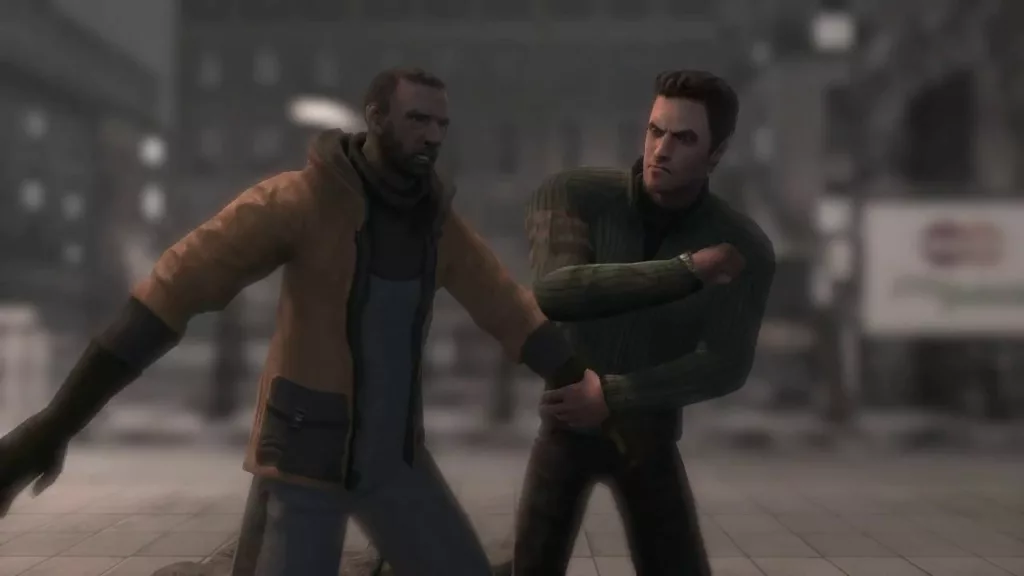 QTEs are supposed to engage the player, but often they just feel clunky and out of place. There are exceptions, of course. The Bourne Conspiracy for X360/PS3 utilized QTEs effectively and they played a key role in the game. But for the most part, QTEs feel like a tacked-on addition that doesn't add anything positive. In my opinion, larger titles should probably avoid using this mechanic altogether.
Excessively Long Video Game Introductions
Have you ever played a game where the introduction just seems to drag on and on, leaving you feeling bored and disconnected from the action? It's a frustrating experience that can really put a damper on your excitement for the game. While not every game needs a blockbuster opening like The Last of Us or Mass Effect 2, it's important for game creators to understand that the beginning of a game is incredibly important.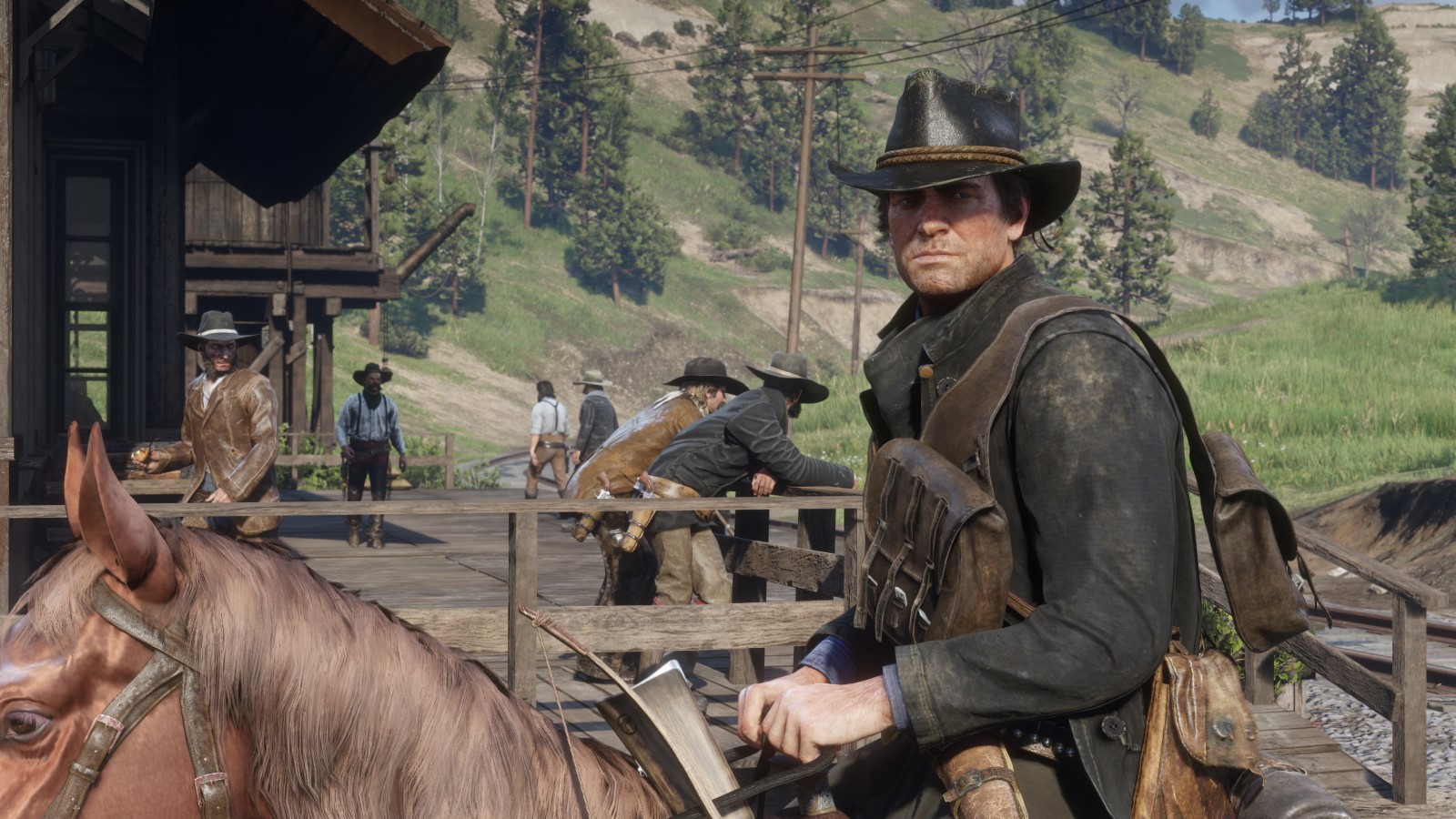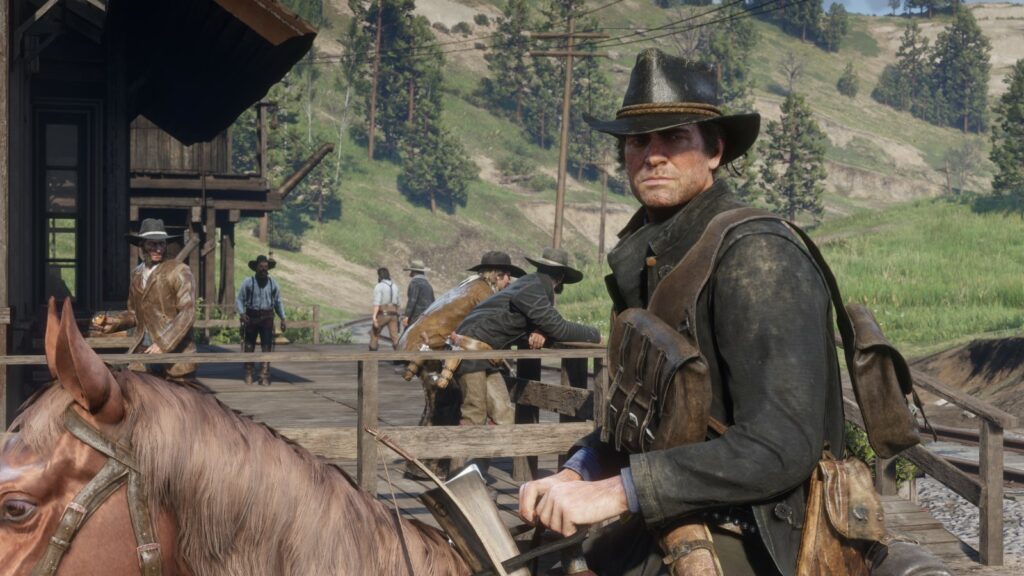 Take Red Dead Redemption 2 for example – it's a brilliant game, but the introduction is a bit slow and wordy. It's a shame that game creators don't always take into account what psychology has known for years – that beginnings, endings, and extremes are what we remember best. A game needs to start off strong and end the same way.
In my opinion, every game developer should put serious thought into how to create a strong introduction that immediately draws the player into the action. It doesn't have to be flashy or spectacular, but it should avoid the often dull and unexciting chatter of the characters. After all, even the great Hitchcock said that a good movie must start with an earthquake.
The Frustration of Collecting Meaningless Items in Video Games
Collecting meaningless items in video games can be frustrating, especially when the developers offer little help. While I don't necessarily blame the inclusion of collectibles, as they have been a part of games for a long time and likely won't disappear anytime soon, the real issue lies in their execution in some titles. This is particularly true in open-world games, where the map is vast and the collectibles are hidden so well that it can become a chore to find them all.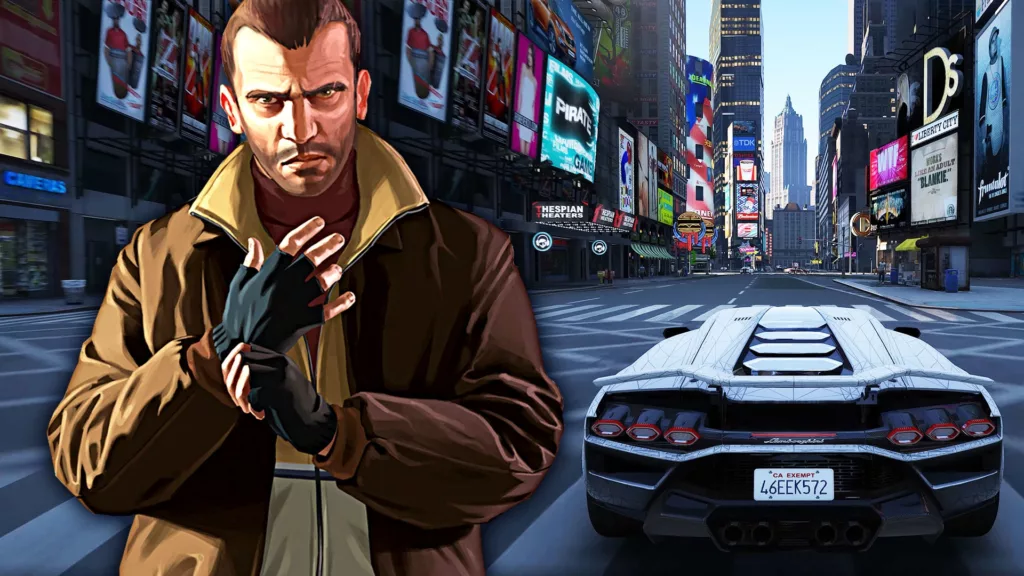 One example of this is the infamous pigeons in GTA IV. Even with a map, collecting them was a nightmare and one mistake could easily lead to getting lost. However, Rockstar Games was able to improve upon this in Bully by providing maps to help players unlock the items they were searching for. This same solution should be implemented in linear games as well, with a simple information menu indicating where to find additional items.
Overall, collecting pointless items can quickly become tedious without the right guidance. Developers should consider implementing strategies to help players find collectibles in a more enjoyable way, or risk turning what should be a fun addition to the game into a tiresome task.
Conclusion
As gaming technology continues to advance, so do the expectations of players. It's important for game creators to recognize outdated mechanics that are no longer enjoyable and retire them for good. From unfair difficulty levels to pointless achievements, these game mechanics can ruin immersion and detract from the overall gaming experience.
As players, we should continue to voice our opinions and push for better game design. Who knows, maybe a game developer will stumble upon this article and take our suggestions to heart. As always, we should continue to enjoy gaming and celebrate the industry's advancements while pushing for even greater improvements in the future.