John McAfee, born on September 18, 1945 in Cinderford (England) and passed away on June 23, 2021 in Sant Esteve Sesrovires (Spain), was an American computer scientist and the founder of McAfee antivirus software. He was one of the main creators of the antivirus software and also the developer of an antivirus scanner.
He was repeatedly suspected of various crimes primarily related to drug trafficking and firearms possession and was arrested several times throughout the 2010s, notably in Belize and the United States. Wanted by Interpol, he was detained on October 6, 2020 in Spain for tax fraud charges by the United States Department of Justice. John McAfee was found dead in his cell in Barcelona prison, while he was waiting for a possible extradition to the United States.
All You Need to Know About John McAfee Biography
McAfee is described by many as both paranoid and eccentric, and has lived a life fit for a Hollywood blockbuster. Dazzled by drugs, considerable wealth, world fame, a short vacation in the Caribbean, a crime thriller, a presidential run, and more, what McAfee has been through would take several lifetimes for the average person to learn.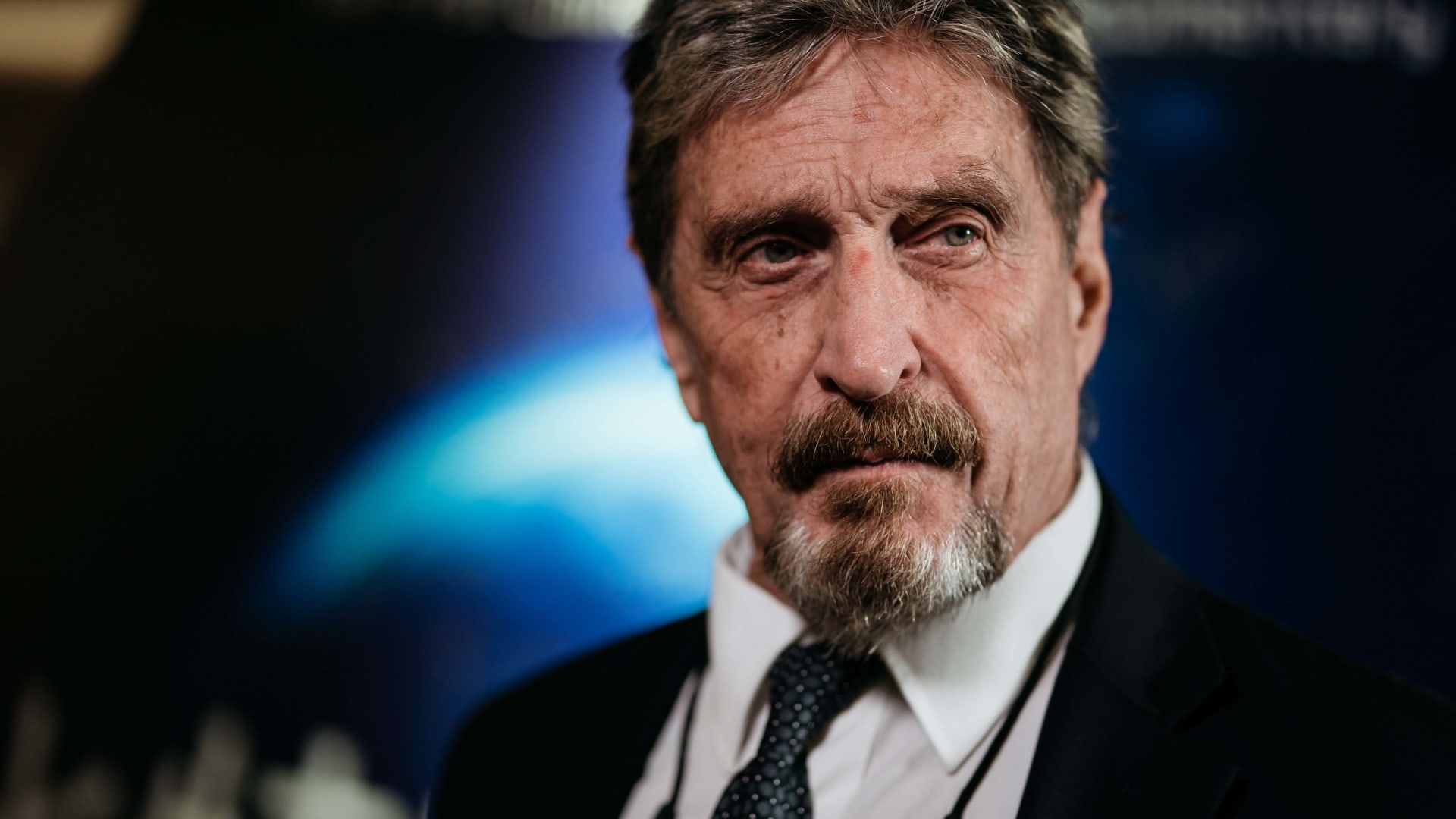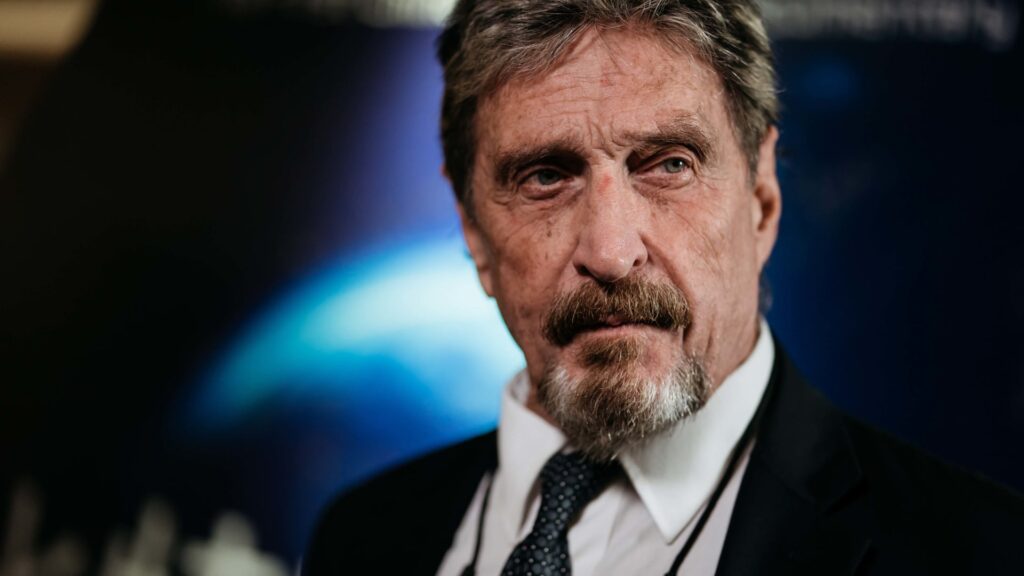 On the occasion of his death in a prison cell in Barcelona, in this article we will take a look at John McAfee biography, stay tuned.
Early life
McAfee was born in the United Kingdom to an American father and British mother on an American military base and lived his childhood years in Salem, Virginia. While his father was a street surveyor, his mother worked as a bank teller. According to McAfee, his father was a heavy drinker and a miserable man who would heavily beat him and his mother. Eventually, at the age of 15, his father shot himself, which led McAfee to state that this "[fucked] his life."
McAfee went on to attend Roanoke College and studied mathematics. While a freshman at Roanoke, McAfee started drinking heavily. In an effort to support himself, he began to improve his business acumen by selling magazine subscriptions door-to-door.
Through his natural charm and confidence, he was able to make a "fortune." Thinking about his time in college, he later recalled, "You have the umbrella that insulates you from reality… College campuses are the most magical place in the world because you can create a reality of your own making."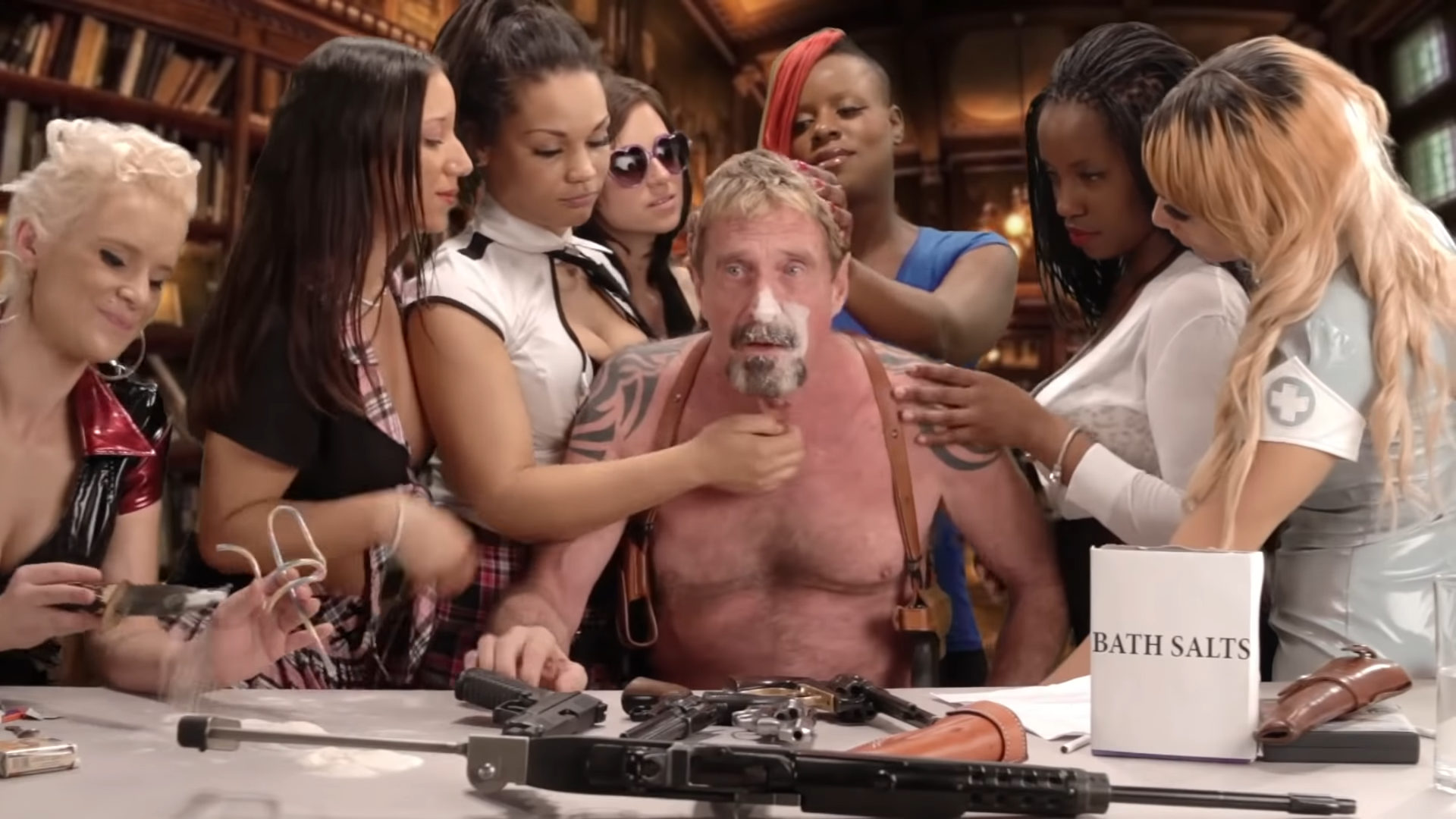 In this section of John McAfee biography we will take a look into his professional life, stay tuned.
McAfee Anti-Virus
In 1967, McAfee graduated from Roanoke College and then went to work as a programmer for NASA's Institute for Space Studies from 1968 to 1970. Subsequently, he spent the next several years switching from job to job, serving in positions as a Univac software designer, an operating system architect at Xerox, a software consultant at Computer Science Corporation, and a consultant at Booz Allen Hamilton.
When McAfee later worked as a consultant for Lockheed, he was given a copy of the infamous Brain computer virus that had caused an inner rage since childhood. He had been unable as a child to withstand the rages of his abusive alcoholic father. As an adult, he was able to resist this violation of privacy.
In 1987, McAfee set up a store in his Santa Clara home and established McAfee Associates. The business plan he came up with was very simple: make antivirus software and then distribute the software on electronic mailboxes. McAfee showed the same business instincts he had in college, and gave the product away for free, determined to get others to think: "…the software was so necessary that they would install it on their computers at work."
McAfee's plan was working perfectly. In 5 years, nearly half of the Fortune 500 companies were using his software. Despite the departure of McAfee from the company in 1994, McAfee Associates' antivirus software carried his name until 2014, and his name today is synonymous with antivirus protection.
Stay tuned as in the section of John McAfee biography, we want to take a look at his life in Belize.
Suspected murder in Belize
In order to change his lifestyle, McAfee sold a significant part of his holdings and settled in Belize. However, John was living a crazy life there, surrounded by drugs, armed guards, and plenty of living prostitutes.
He would encounter one of the most difficult moments of his life there, when his home was raided by authorities in April 2012. He was found there with "$20,000 in cash [and] an arsenal of firearms, which included seven pump-action shotguns] and two 9 mm pistols."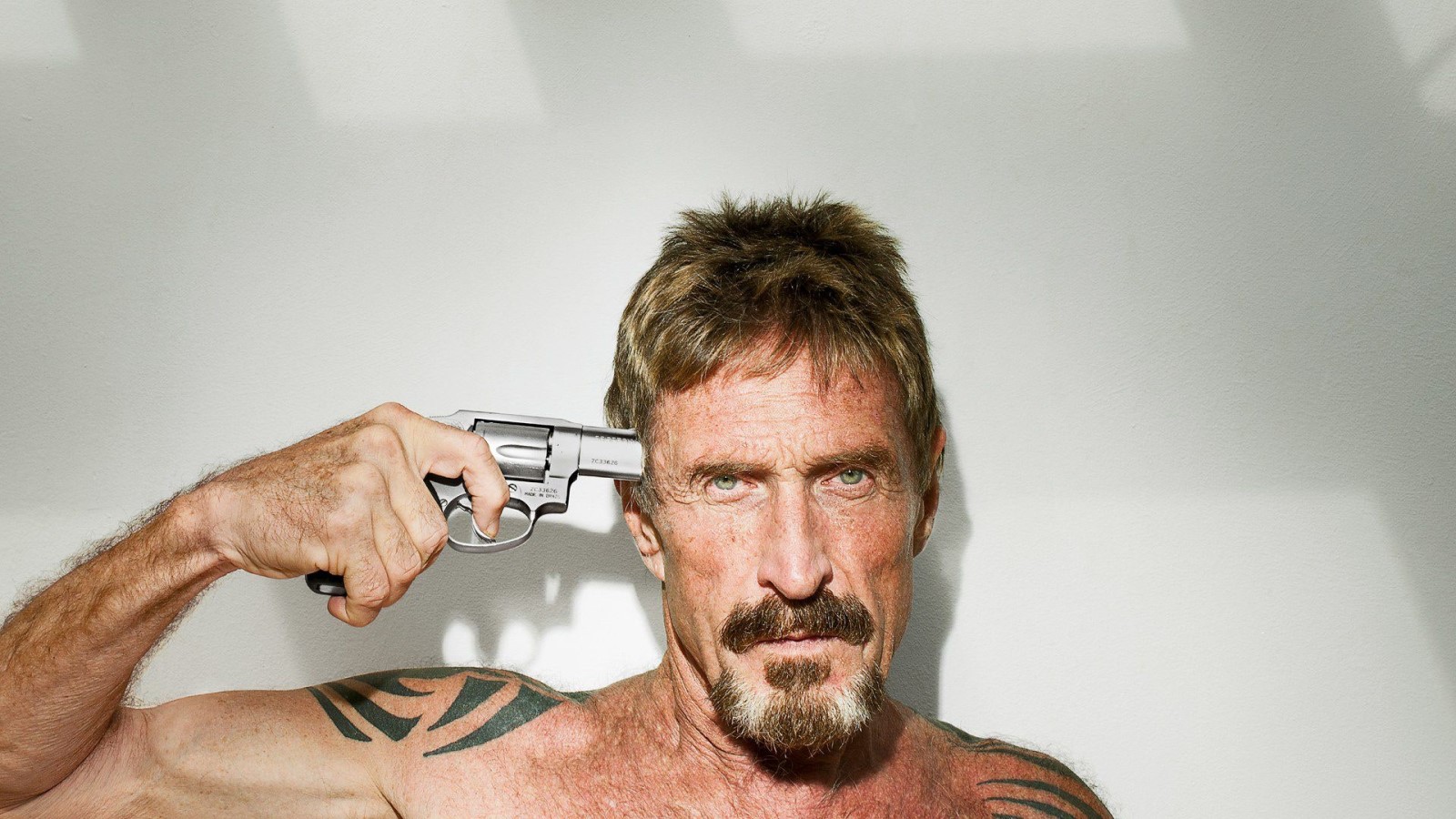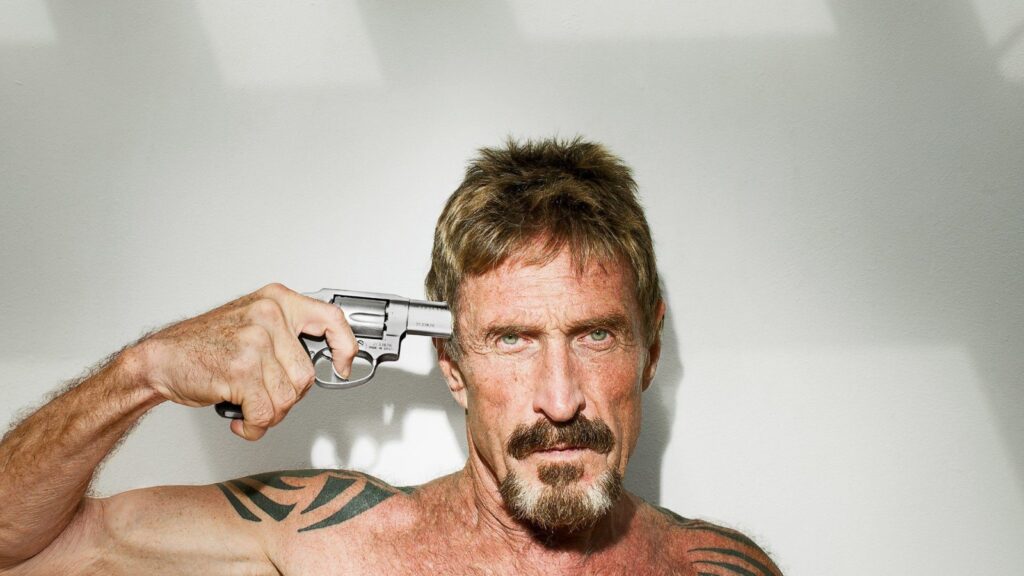 While nothing ever happened in the raid, in November 2012 things deteriorated further when he was the prime suspect in the murder of his neighbor, American expatriate Gregory Viant Faull. He buried himself in the sand with a cardboard box over his head so he could breathe during a daring escape from Belizean authorities.
"It was extremely uncomfortable," he recalled, "but they would kill me if they found me." He was on the run from Belizean authorities ever since. A recent Netflix documentary titled "GringoDives take a deeper look into this troubling part of John's life. In the next section of John McAfee biography, we will take a look into his personal life.
John McAfee Personal life
McAfee, who had lived in Belize since 2008, wrote in September 2012 that he had a Harem and claimed that one of the women was a killer. One neighbor complained to authorities that McAfee's bodyguards were walking armed along the beach at night and his dogs were attacking people.
In November 2012, when four of his dogs were poisoned, McAfee blamed not his neighbor but the government of Belize. Several days later, his neighbor was discovered shot to death in his home. McAfee completely denied any involvement and accused the police of trying to frame him, take money from him, or kill him.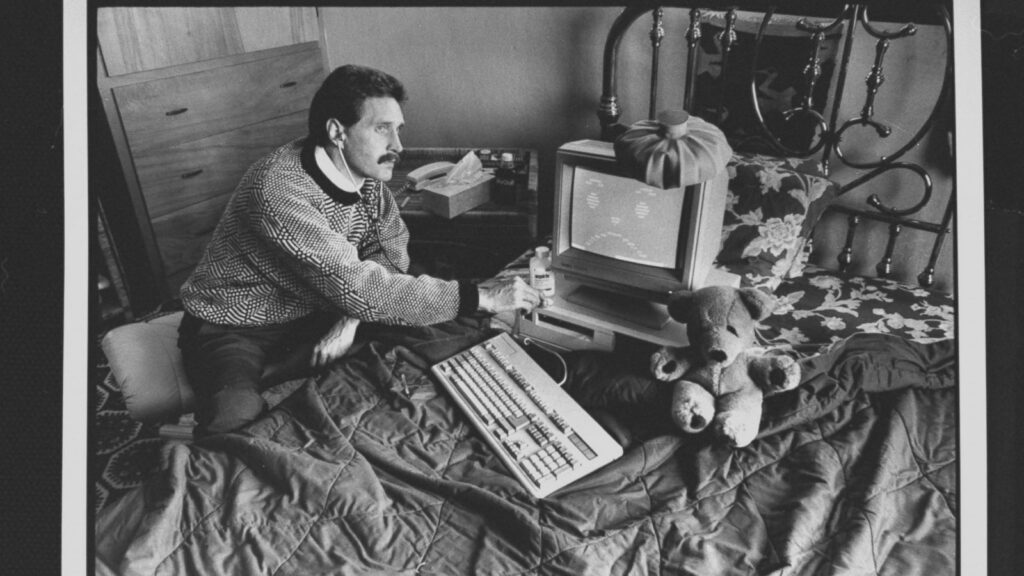 John has taught yoga and has published extensively in the field. He was married in 2013 to Janice McAfee, a former prostitute he met in the South Beach neighborhood of Miami.
He was arrested in Guatemala in early December 2012 for allegedly entering the country illegally,[5] and in 2020 McAfee was arrested again in Barcelona. US authorities accused him of tax fraud. He also was suspected of questionable advisory practices in crypto currency trading.
In June 23, 2021, McAfee was found dead in his cell at the Sant Esteve Sesrovires prison, and according to his lawyer, the cause of death was suicide by hanging.
Stay tuned as in this section of John McAfee biography we will take a look into his brief spell at politics.
Politics
After this entire ordeal ended, McAfee never disappeared from the spotlight. McAfee headed to the U.S., taking his life in a new direction and tossing his hat into the political arena. Advocating a strong libertarian ideology, John McAfee first planned to run under his own newly formed political party before ultimately trying to win the nomination for the Libertarian Party. Working with libertarian activist Judd Weiss at his side as vice president, McAfee narrowly outpolled the eventual winner, Governor Gary Johnson, in the contest.
In the next section of John McAfee biography we want to take a look his career in the cryptocurrency industry, which he was passionate about during the last years of his life.
Cryptocurrency, Bitcoin, and "The Prediction"
Most recently, McAfee parted ways with MGT Capital Investments Inc. The cybersecurity firm, which had recently focused on bitcoin mining, sold the cybersecurity arm he was expected to lead. As speculation about the nature of his departure abounded, McAfee in an interview assured Bloomberg News that "the decision was mutual" and that "[his] interests have shifted almost 100 percent to the crypto world." In an MGT statement, McAfee further explained that he "…looks forward to working in the dark as the world's leading authority on cyber-crypto!"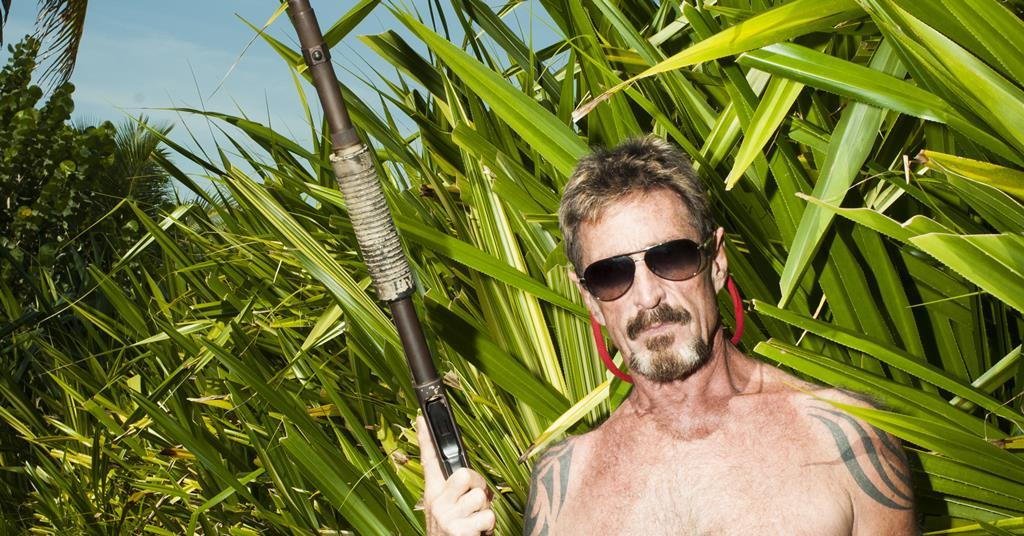 McAfee certainly had the knowledge and influence to back up a statement of this caliber. In fact, he also had a team of volunteers called "Smart Kids" to review other smaller altcoins. McAfee was known to leverage his Twitter account and his 1,000,000-plus followers and showcase himself as a crypto-investment wizard.
In a story by Jordan Pearson of Vice, who gathered all of McAfee's promotional tweets over a 25-day period, discovered that tweets from McAfee were reliably consistent in correlating with price spikes in these altcoins, jumping between 50 and 350 percent.
Conclusion
Summarizing John McAfee biography and his life in a few words and paragraphs would be impossible. He certainly was a man of many changing passions, and it appears that he had his heart and head set on the world of cryptocurrencies in the final years of his life. We will have to wait and see how did John died in his prison, as he tweeted several times during his days at the prison that he will never kill himself and if something happened to him, it was the US government that killed him.
Do you have any words for him? Let us know in the comments section below.