Fortnite, the Battle Royale juggernaut that has captured the hearts of millions of players worldwide, finds itself under scrutiny as rumors of a possible shutdown in 2023 have surfaced.
With price hikes on V-Bucks, internal layoffs at Epic Games, and reports of financial expectations not being met, Fortnite's trajectory appears uncertain. Despite these challenges, the game is currently in its fourth chapter and season, boasting a dedicated player base and ongoing content updates.
As Chapter 4 Season 4 unfolds with the introduction of the Nitro Drifter vehicle, new weapons, and augmentations, Fortnite continues to evolve. Regular updates and the recent launch of creative mode tools have invigorated the game's community.
However, the gaming industry is abuzz with questions about whether Fortnite can maintain its dominance in the competitive online multiplayer landscape. Here, we delve into the current status and future prospects of Fortnite.
Is Fortnite Shutting Down? At present, there are no concrete plans for Fortnite to shut down, and the likelihood of it happening in the near future is exceedingly low. This assertion is grounded in the game's enduring success, evident in its massive player base and substantial revenue generation. In the realm of multiplayer games, particularly those in the free-to-play genre, Fortnite remains a formidable contender.
Nonetheless, Epic Games, the developer behind Fortnite, recently executed a workforce reduction, affecting approximately 870 employees. This move has triggered discussions about the game's sustainability and prompted vigilant monitoring of its future plans.
In an email addressed to staff and a press release on the Epic website, Tim Sweeney, Epic Games' CEO, shed light on the factors contributing to the staff layoffs. Sweeney noted:
"For a while now, we've been spending way more money than we earn, investing in the next evolution of Epic and growing Fortnite as a metaverse-inspired ecosystem for creators. I had long been optimistic that we could power through this transition without layoffs, but in retrospect I see that this was unrealistic."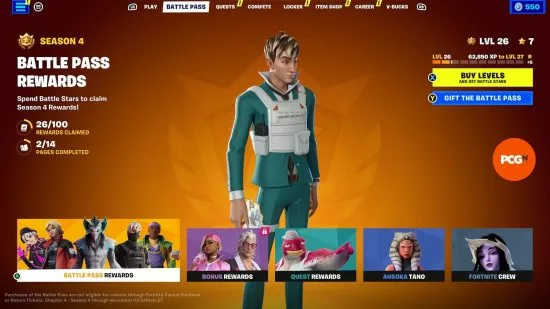 He continued, "While Fortnite is starting to grow again, the growth is driven primarily by creator content with significant revenue sharing, and this is a lower margin business than we had when Fortnite Battle Royale took off and began funding our expansion. Success with the creator ecosystem is a great achievement, but it means a major structural change to our economics."
In essence, the surge in popularity of creative mode has reshaped Fortnite's landscape. With creators receiving a portion of the revenue generated by their content, this mode offers fewer financial opportunities compared to the Battle Royale mode, which once propelled Fortnite to unprecedented success.
Another factor to consider is Fortnite's role as a Metaverse product, which appears to have contributed to the disparity between Epic's expectations and the game's recent performance. The Metaverse, initially a hot topic and a significant investment opportunity for tech giants, underwent a swift shift towards volatility following a burst bubble earlier this year.
On a more immediate note, Fortnite's ongoing season is scheduled to conclude on November 2, 2023. This suggests that plans for Chapter 4 Season 4, or potentially Chapter 5, are proceeding as intended.
Moreover, the recent addition of a Marvel legend and former Riot Games developer to the Fortnite team as the new Chief Creative Officer (CCO) implies that Epic Games harbors substantial ambitions for the game's future, despite not meeting its lofty expectations.
In sum, based on the current state of affairs, Fortnite's future seems far from bleak, and it is unlikely to disappear from the gaming scene anytime soon.